Almost every single person on the planet loves dogs, isn't it? Of course, John Wick is one of the most popular among them! In this blog, we inform you about Deadly Dogfighting Facts.
Don't mess with his dog at all if you wish to see another day…
So anyway. While it's true that many people love dogs, some use these animals for the sake of entertainment and money-making.
DogFighting rings are great examples of illegal dog sports in the US.
Bully breeds such as Pitbulls and Boxers are heavily used in this tournament; those dogs suffer horrible abuse at the hands of their trainers, who often beat and tie them up.
The larger dogs are used to kill, and the smaller dogs are used as baits.
One of the most well-known dogs to be rescued from Micheal Vick's dog fighting ring is 'Handsome Dan, who was adopted into a loving family shortly after being rescued.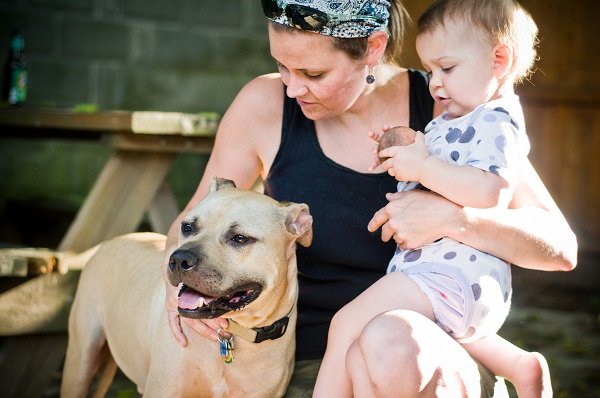 He even has the title of being the first dog to be adopted from the group of Vicktory dogs that the rescue organization saved.
His family consists of a human baby sister who treats me incredibly well and ridiculously spoils him like a brat. Handsome Dan sometimes changes into a cranky older man but still tends to be very happy to have his family with him.
After adopting him, his parents also started a training group called 'Handsome Dan's Rescue, which trains shelter dogs with behaviour problems.
The fantastic work proves how vital the reduced canine is for them.
Speaking of DogFighting Sport, you wouldn't believe there are some mind-blowing facts involved that will surely surprise you!
Let me blow your mind by revealing it to you one by one…
But some of you may find it disturbing; proceed with caution!
Here are some deadly DogFighting facts that every dog lover needs to know and stop.
Ameturers wait in line at Veterinary Clinics. Pros pre-book Vet appointment at Monkoodog
Download Monkoodog App to Book now!
Fasten your seatbelts, and here we go…
Fact #1
Weaker dogs are treated as disposable targets.
As a part of the Fighter Dog's training, they are forced to battle the weaker dogs or 'disposable dogs' to earn their fighting skills and confidence.
Dog breeders will save their most aggressive and bully dogs for the tournament while the rest of the dogs are treated as disposable breeds.
Fact #2
A horrific type of training is ensured to the warrior dogs.
A fighting dog has been tied up with a heavy solid chain. Image courtesy: ASPCA
The dogs fighting in the arena are trained to be aggressive and excellent fighters from birth. The training given to them is brutal and highly abusive.
Their intention is often to toughen up their dogs through beating and starvation. Dogs are usually tied up to a treadmill for hours to make them run on it forcefully.
The animals are made to attack other living beings and kill them.
Fact #3
A lone dog can fight for hours.
The grim reality of dog fighting. Image Courtesy: Top Dog Tips
Once the battle starts, it lasts for 1-2 hours, but it can last longer to the point where either of the dogs kills the other one.
Even the winning dog doesn't survive long due to their blood loss, infection, and trauma endured during the battle.
Fact #4
An estimated 16K dogs perished yearly due to the sport.
The worst part of the fighting tradition is it goes unnoticed by the concerned authorities; hence there isn't a correct figure of how many dogs lose their lives to this sport.
However, Animal rescue organizations claim that at least 16,000 dogs are killed and disposed of every year.
Fact #5
40,000 American Citizens participate and bet in the dogfighting sport every year, reports the humane society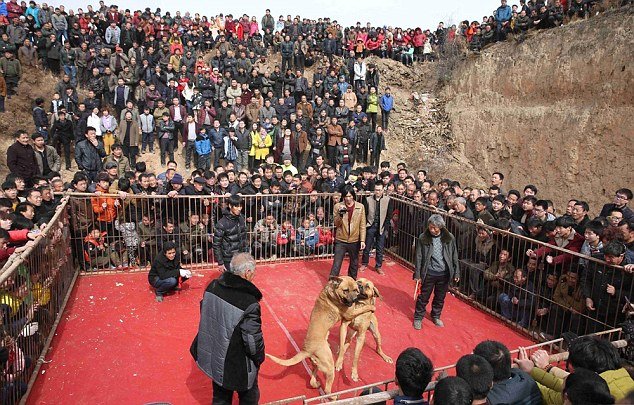 Barbaric scene of Dog fighting in Northern China. Image courtesy: Daily mail
It is heartbreaking to know that more than 40K American citizens, including breeders, trainers, organizers, gamblers, and the audiences, participate in a pure entertainment game for them.
Dogs are treated like slaves and gladiators except that they are not released after winning the battle; they are instead put through more rigorous training.
Also See:- 20 Scary Dogs To Send Shivers Down The Invader's Spine
Fact #6
The Dogfighting Bids can go up to $100,000
Gambling often goes hand in hand with the dogfighting sport. Participants bet on dogs like bombs for which dog will fight the longest or who will win the game.
It is also a means of earning for gang members who put their dogs to fight on the streets.
They also earn money from selling the dogs to buyers from other countries.
Fact #7
DogFighting is a hobby, but it's a professional sport for many.
Some people in the United States love to play this game as a hobby with fewer rewards for the winners. However, more dogfighters are professionally involved in this illegal sport.
Fact #8
Punishment for dogfighting can result in a heavy amount of fines or even prison time.
There is no lifetime imprisonment for DogFighting participants, but there can still be severe consequences if proven guilty. They can be behind bars for three or more years and a financial penalty of $250,000.
Fact #9
The Cops raid and seize up to 500 dogs at one time.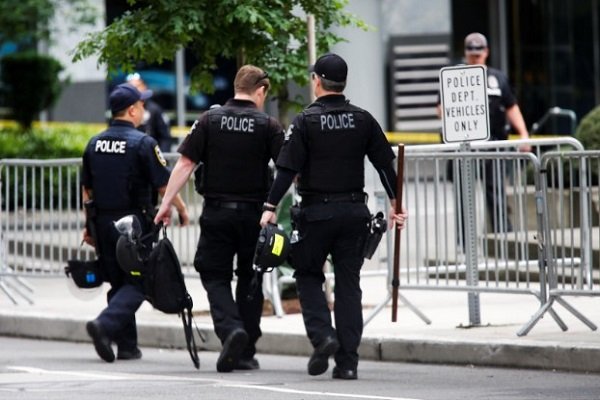 The police of the United States often raid the venue of these sports events, and in some cases, up to 500 dogs are rescued at once, but only a limited number of dogs are managed to be saved.
The criminals usually flee the scene after they are hinted about a police raid; hence arresting them requires a lot of investigation since they don't leave a trail behind.
Fact #10
Many rescued dogs are rehabilitated and sent for adoption.
Ring Fighting dog rescued by Chris Schindler and later named Big Violet by The HSUS. Image courtesy: Kathy Milani/The HSUS
Once the police of the town save the dogs, they are a victim and a witness to the crimes of the dogfighters, too, and are held in isolation for nearly a year, however, in the years' dog therapy sessions after the rescue has been improved a lot.
Organizations like animal NGOs and adoption centres can claim the animal within a few months through civil forfeiture suits.
These programs are specifically meant for puppies and dogs who are not permanently scarred and abused by criminals for entertainment purposes.
Conclusion
Dogfighting is often hard to stop because the organizers have great connections and are very well funded; However, there are no accurate statistics as to how much money the sport earns each year, but it's said that dogfighting organizers will lose millions of dollars if the sport is stopped.
Being a spectator is also a criminal offence. Dog Fighting is a horrible sport and absolute injustice to our little furry friends.
Download Monkoodog PetCare App Now!