It is only fair, if you are a luxury loving individual, to offer your loved ones all the luxuries you can provide. Humans? Well, they can choose all the luxuries very well. Dogs? What is a better luxury for them than a luxury dog collar?
The search for a luxury dog collar for your pooch can be tiring. With thousands of options on the internet and thousands of plus and minus points, every dog collar looks good and bad. If you also are a victim of that tug of brands and want to be free of it, worry not. This article would help you sort a luxury dog collar out for your dog.
With the 10 most loved and most luxurious dog collars, we will help you make the right and luxurious choice for your pooch.
10 Luxury Dog Collars for your pup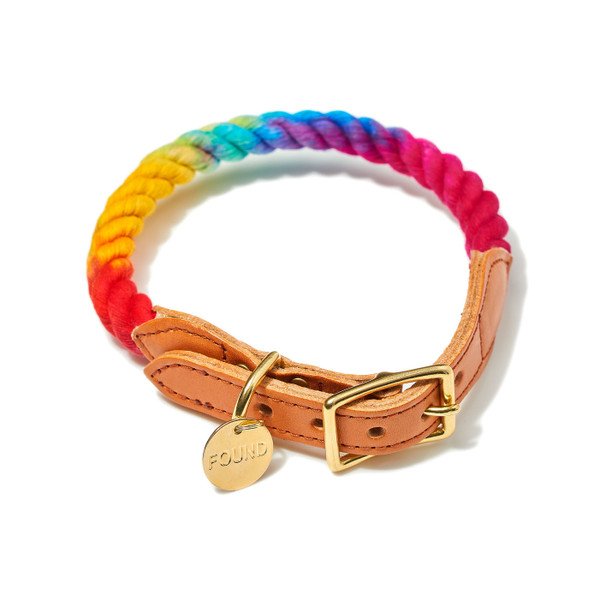 The Found My Animal Ombre rope and leather dog collar is the perfect combination of leather and rope in a collar. Along with the perfect blend of Ombre and plain leather, this collar strikes as attractive at first look. With a very pretty and cute look, it is luxury at its best.
The rope is in Nylon. This helps in preventing hurting the dog. 
This looks good on a dog of every size and breed. 
The rope is twisted for a durable touch. 
The collar comes in many different shades of Omber and many different leather patterns. 
It would cost you around 56 dollars.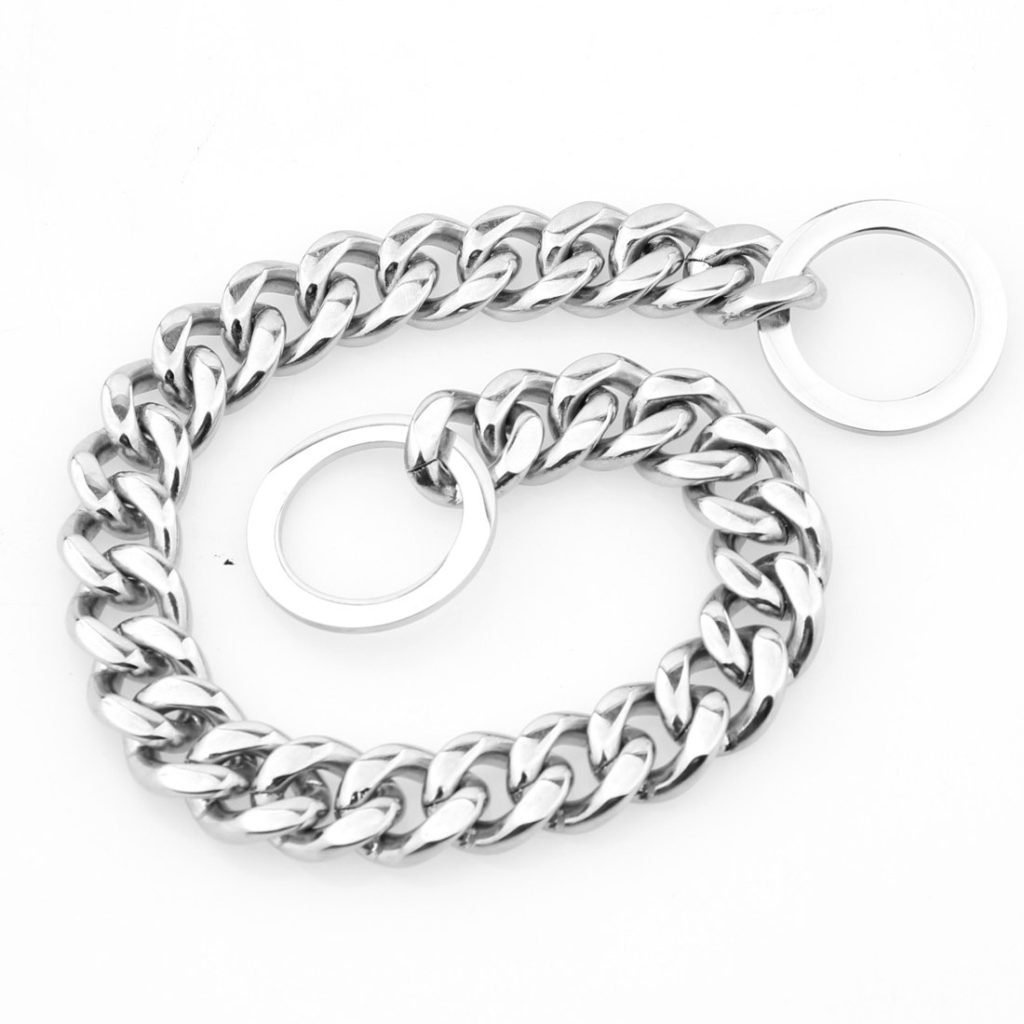 If you have a naughty pooch who is fond of chewing out of his bondage, this collar will prevent that. It is a metal chain collar with strong links giving your dog a rich man luxury look.
Ultra-strong to hold over 680 lbs.
Complete protection from fur damage as it is made of stainless steel.
20 mm comfortable and luxury dog collar
Lifetime guarantee available
The latest design and stylish touch
Costs around 150 dollars
If yours is a big dog with big needs, this is a perfect collar for your dog. It gives an antique look to your pooch. This Brass studded collar is a primary choice for luxury dog collars' lovers.
2.5 inch with genuine leather studded
Metal parts constitute heavy-duty Nickel plated in silver color
All leather is naturally tanned. No harmful chemicals were used.
Perfect for big dogs like Rottweiler, Doberman, and American Mastiff.
Cushion studded, making it extremely comfortable to wear.
Brass studded
Costs around 90 dollars
Also See: The Best And Comfy Dog Beds For Puppies
This collar is a perfectly cute, luxury collar for a little dog. If you change clothes with age, a dog has every right to change collars as they age. This one works for even adult small-sized dogs.
It is a completely handcrafted unique collar
With cent percent genuine leather, this is a very soft and flexible dog collar.
It comes with polka dots in cute colors.
Lightweight with weighing only 24-25 grams
This collar has an easy on and off buckle with an additional accessory for name tag.
It will cost you around 61 dollars.
This 18 karat gold plated dog collar is a high-end dog collar with a safety lock attached. It is a highly durable and very strong luxury dog collar. It will be able to take over 700 pounds of weight. Big dogs, beware!
It is embedded with sparkling CZ stones to give your dog a kingly look.
Shines completely while walking in the sun, which, as a result, gives it an instant attraction
Rustproof and non-fading durable dog collar
Non-chewy and hurt proof
Stainless steel
Designed for medium to large dogs
This collar costs around 140 dollars.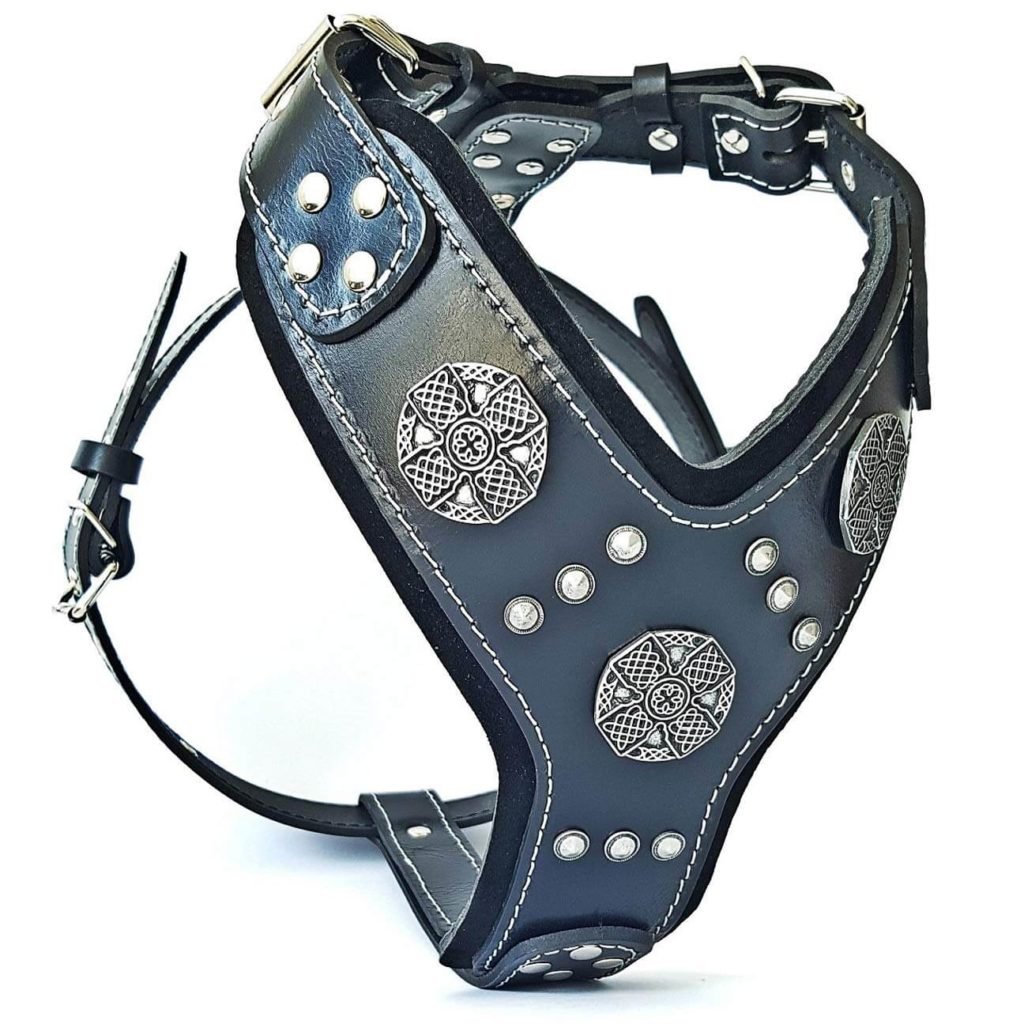 This one is a collar in the shape of a harness, preventing the complete weight from falling on the neck. It has a luxurious look and is very fancy. It can be of use as a party-going harness for your dog.
Padded with soft chest plate to provide maximum comfort to the canine
Along with being stylish, it is durable and strong
100 percent genuine leather
Bestia hand made quality harness
Best for medium-sized dogs like English bulldog and Boxer dogs
It will cost you around 113 dollars
It is a spike studded leather dog collar with a buckle-on and off the system. As it is a thick one, use this collar on big dogs. With a strong and stylish look, it is a trendy luxury dog collar.
Soft suede leather padding for maximum comfort and prevention of fur damage.
It comes with a unique Western design embedded with square studs
Heavy-duty buckle made of Nickel 
It comes in three different colors
Only for large dog breeds. Unsuitable for little dogs.
It will cost you around 65 dollars.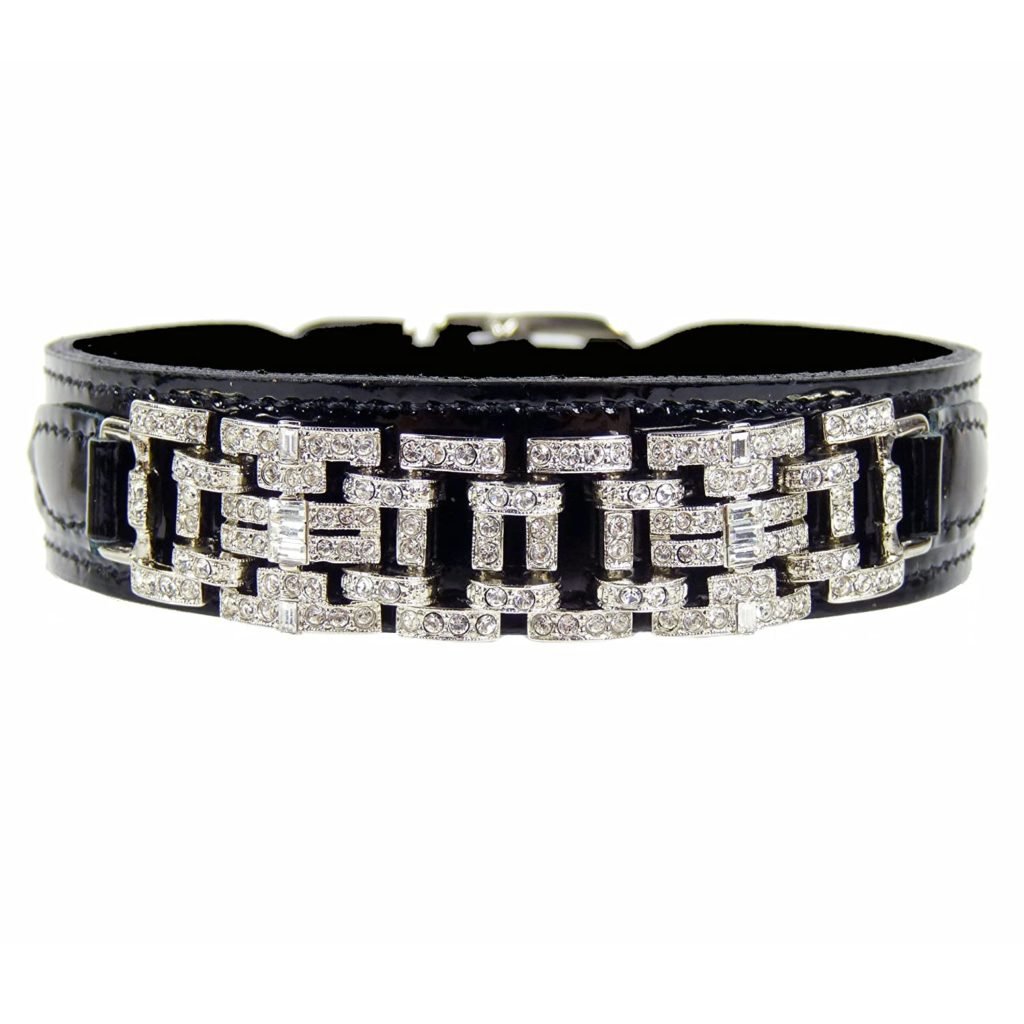 Designed with Swarovski crystals and plated with 22 karat gold, this collar will get your dog a gold-dipped look. It comes in a combination of gold and white, which gives it a complete luxury look.
Pure Italian handcrafted leather
22 karat gold plated
Swarovski Crystal embedded
Very soft and built for comfort
For large as well as small dogs
It will cost you around 120 dollars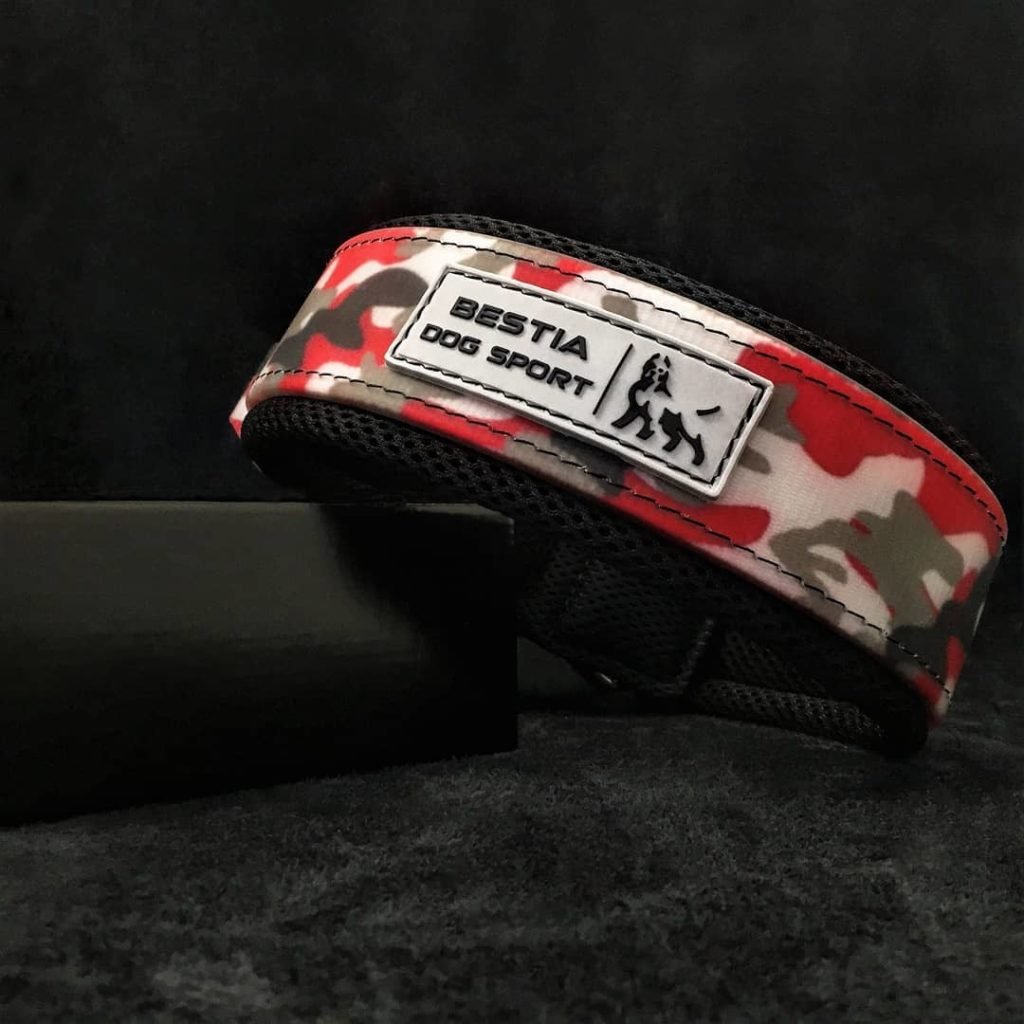 This leather dog collar from Bestia is a very sporty-looking dashing collar. It is one of the favorite collars of dogs. The comfortable and attractive design and durable build make it a luxury dog collar along with being sports stuff.
Handmade Bestia Dog collar
Completely waterproof and tear-resistant
Stainless steel buckles make taking off tough for dogs
Durable and Ultra heavy-duty dog collar
Extremely comfortable for dogs and has zero skin damage
It will cost you around 71 dollars
With a simple and elegant look, this collar stands apart from all others. This collar is double shaded with minimum embellishments. It is a bestselling product on Amazon and feels luxurious as you hold it in your hand.
These are made of English Bridle leather from Sedgwick and Co.
With a velvety soft touch, it is a waterproof collar lined with soft paddings for maximum comfort.
Hand-stitched finishing look adds beauty to these
Old school brass metal hardware
These collars will cost you around 83 dollars
Things to keep in mind while buying a dog collar
● Always choose the right size of collar for your pooch. A very tight collar can be extremely inconvenient for them and can affect them very negatively. Always choose a rather loose collar for your dog.
● Avoid buying a big dog's collar for your little pup. A big collar not only looks overwhelming in their neck, but it can also affect their activity levels and make them stressed.
● Buying reflective dog collars is a preferable choice as reflective collars help you with your dog's safety when you are out at night. Vehicles on the road can see your dog coming and avoid accidents.
● Always check the softness of the collar in order to avoid irritation and fur damage to the dog. Leather collars sometimes get hard with time if not preserved properly. Keep checking the suitability of the old collar time by time.
Also Read:-4 Essential Dog Accessories To Find On Your Next Shopping Trip
Get your Personal Pet Care Assistant Now! Available on