Any pet owner wants to keep their pet happy and healthy. They will do everything they can to ensure their beloved pet is in the best health and comfortable they can be. One of the ways they can achieve this is through the foods they feed their pet. Natural Pet Food is starting to become a popular choice by many pet owners.
The more eco-conscious pet owners in the US contribute to the growing popularity surrounding vegan pet food.
This rise has seen more brands hitting the market supporting this ever-increasing interest.
There are plenty of reasons for switching to serving natural pet food for your beloved animal, and here are some of those points.
Better Quality Food
Understandably, pet owners want to ensure that their beloved animal eats the best foods they can afford. Some natural foods can come with a higher price tag, but there are still more affordable options on the market.
As natural, organic pet foods become more popular and in demand, it has led to a broader range of options becoming available.
There are now more brands that produce natural foods for both cats and dogs. For instance, brands such as Reveal offer a vast selection of natural food for those with a feline friend.
One thing that many brands that offer natural pet foods pride themselves on is producing pet food that has none or very few chemicals that are found in processed pet food.
Also Read:- Best Joint Supplements For Dogs: All Natural Pain Relief Formula
Help Improve Digestive Health
The health of our pets is a top concern for anyone with an animal. In some processed dog foods, the ingredients that sound the healthiest can often come in minuscule amounts. Natural foods provide peace of mind that all ingredients are healthy and natural.
Having a healthy diet can help to do wonders for your pet's digestive health. If their diets include a healthy mix of meat and vegetables, it can help them to maintain a healthy gut.
Incorporating more vegetables into their diet provides them with the nutrients and fibre that help keep their digestive system operating as smoothly as possible.
Better Skin And Coats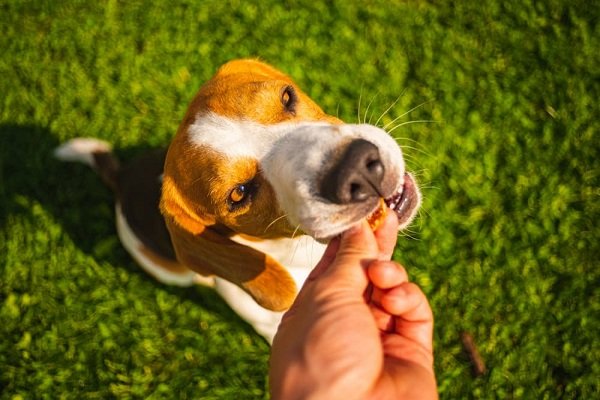 Occasionally, our pets might experience skin issues, like dry coats and rashes. When this occurs, it can easily be viewed as a symptom of allergies. However, some skin problems can be triggered by the large quantities of fillers found in processed pet food.
Investing in natural foods and switching your pet's food to a more natural, healthier diet, you might begin to notice an improvement in their skin. An additional bonus is that their coats can be more hydrated, making them feel even softer.
There you have it, a few reasons to consider switching to natural food for your beloved pet. If you are on the fence about changing, ask friends and peers who are pet owners if they give their pet natural food. Ask them if they have noticed a difference in their pet since making the switch. This could help you with deciding whether or not to switch.
If you do choose to switch, keep in mind that some changes might take longer to notice than others. Regardless, switching could be a worthy decision that should at least be considered.
Are you looking for Affordable Pet Care Services in Delhi NCR, Then download Monkoodog PetCare App.