Independence day is a national festival that enhances patriotism. It tells us about the struggles of freedom fighters who fought bravely against Britishers and other foreign invaders who ruled India for many years. In this blog we inform you about 5 Best Movies To Watch With Your Dog This Independence Day.
Independence day which is celebrated throughout the country on the 15th of every August reminds us of the beginning of the new era of freedom from the clutches of Britishers, who ruled us for more than 200 years.
15th August 1947 is the day when India declared its independence from British colonialism and the authority of India was handed over to the leaders of the country.
We are celebrating our 75th Independence day this year. Dogs are also loyal companions and they are also trained to serve the country during many crises.
How about watching a movie together with your furry partner and sharing your leisure time with him?
Given below is the list of specific Hollywood and Bollywood movies that you can enjoy with your dog this Independence Day.
Are you looking for Affordable Pet Care Services in Delhi NCR, Then download Monkoodog PetCare App.
1. Chillar Party:
A 2011 movie Chillar Party's story revolves around a friendship between a bunch of kids living in Chandan Nagar in Mumbai. The kids first dislike a street kid Fatka, who cleans their car and lives in one of the old cars as his home. He also has a stray dog named Bhidu.
After some initial resistance, the kids start to get along with Fatka and Bhidu, but the problem arises when a politician announces a plan to evacuate all the stray dogs at Chandan Nagar.
The kids are warned to get 30 days of NOC from their society to save the dog.
The kids' innovative attempts to get signatures from the society members and their debate with the minister ultimately help in changing the hearts of society and saving Bhidu. This movie thus celebrates the freedom of dogs and is one of the best movies to watch with your pooch this Independence Day.
2. Max
It's one of the best movies of 2015. The movie is a story of an ex-military dog. It throws light on many dogs who are working along with service members. Max is a military dog that helped US Marines in Afghanistan. After U.S. Marine Kyle is killed in Afghanisthan, Max also becomes unfit to remain in service. Kyle's family adopts Max and starts to look after him. But Kyle's younger brother Justin was not ready to accept the dog. But eventually, Justin and Max will become friends and try to solve the mystery of Kyle's death.
This is one of the best movies that you can watch with your dog this independence. 
Also Read:- 10 Incredible Hollywood Movies To See In 2022
3. War Dogs Of the Pacific:
This 2008 documentary movie highlights the dogs of the defence. It shows the struggle that they face during the training period. It explains how dogs are trained against intuition to silence, act as messengers, and use their power of hearing and smell during any dangerous situations. They give alerts to their masters about the hidden snipers, flush the soldiers from the caves, and protect the weary sleep of marines.
This movie also shows the service of war dogs who saved hundreds of lives.
If you have a furry friend, you can watch this movie with him this independence.
4. Dog Jack:
This Hollywood movie was released in 2010. The movie is about a slave boy named Jed who escaped from the plantations and joins the army regiment during the American civil war. His dog Jack accompanies him and becomes the mascot of the regiment during the war. Dog Jack was known for charging as a frontline warrior during battle, used to understand bugle calls and obeying only the orders from his regiment. Jed and dog Jack have to face their former owner on the battlefield.
After the war, he used to roam around the battleground, seeking wounded and dead soldiers.
This is a great movie to be watched with your dog on this Independence day.
5. Dog: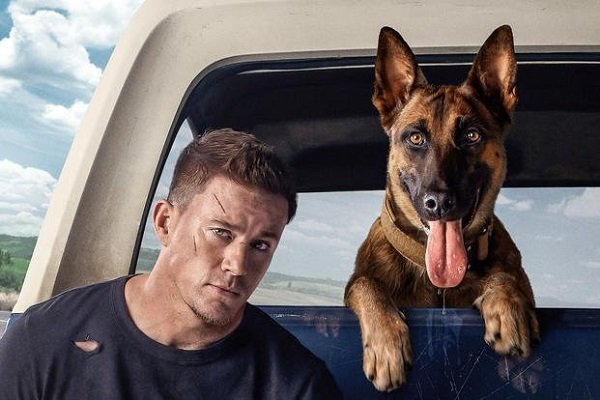 This 2022 Hollywood movie is about two soldiers, Jackson Briggs a former army ranger, and Lulu a service dog, who travels across for their fellow soldier's funeral.
The movie is about a man and animal relationship, preoccupied with grief, trauma, and challenges of post-combat of war. Lulu and Jackson are both war-wounded warriors who trust each other and help each other heal.
The film involves gentle humour (a fun-filled journey), and sentiments and also teaches us many lessons about life.
You can watch this movie with your best canine friend during Independence.
Final Thoughts:
We, the Indians are celebrating our 75th Independence Day, this August 15. It is our pride to be born as Indians. Our India has diversity in religions, festivals, languages, celebrations, and many other aspects. But we unitedly celebrate our independence every year.
This day is celebrated as a national festival and people hoist a tricoloured flag in schools, universities, government offices and everywhere. This day is celebrated to remember the bravery and sacrifices of our great freedom fighters.
Dogs are loyal animals and can be trained to fight against enemies. But they like to enjoy with you, play with you, and want to spend time with you. So, if you are willing to watch movies with your furry partner this Independence Day, above mentioned list is a suitable one.
It will be great fun to watch a movie with your pooch and enjoy this Independence day.
Share your views regarding this article and share your favourite movie that you watched with your furry buddy recently.
Are you looking for Affordable Pet Care Services in Delhi NCR, Then download Monkoodog PetCare App.