If your dog is a toy or small breed, you might think it is easy to hold them in your lap but they might pee or poop. If you think simply keeping them in the boot of the car is enough, you are wrong. Your dog might get hurt when you apply brakes or take turns. In this blog, we provide the Best Car Accessories for Dog.
Why do you need to include accessories for dogs?
Dogs get excited and nervous too when you take them in the car; in either of these cases, dogs are known to react by peeing. While some dogs might enjoy the ride with their head out of the window, like in movies, the truth is that most dogs are prone to motion sickness.
The last thing you would want is to stop in the middle of the road and try to clean up dog vomit. So you need to make sure your car is suitable for dog travel. There are several accessories available in the market that will make the journey comfortable for both of you.
1. Dog Harness
The regular seat belt is not going to work well with active dogs as they keep squirming in their seat and this might cause the seat belt to tighten. These dogs are constantly moving and especially when they are going on a ride, they get extra jumpy and will want to look around.
This is where the zip-line harness comes in. They offer both the benefits – to keep your dog safe in its place, as well as allow enough room for movement.
2. Booster Seat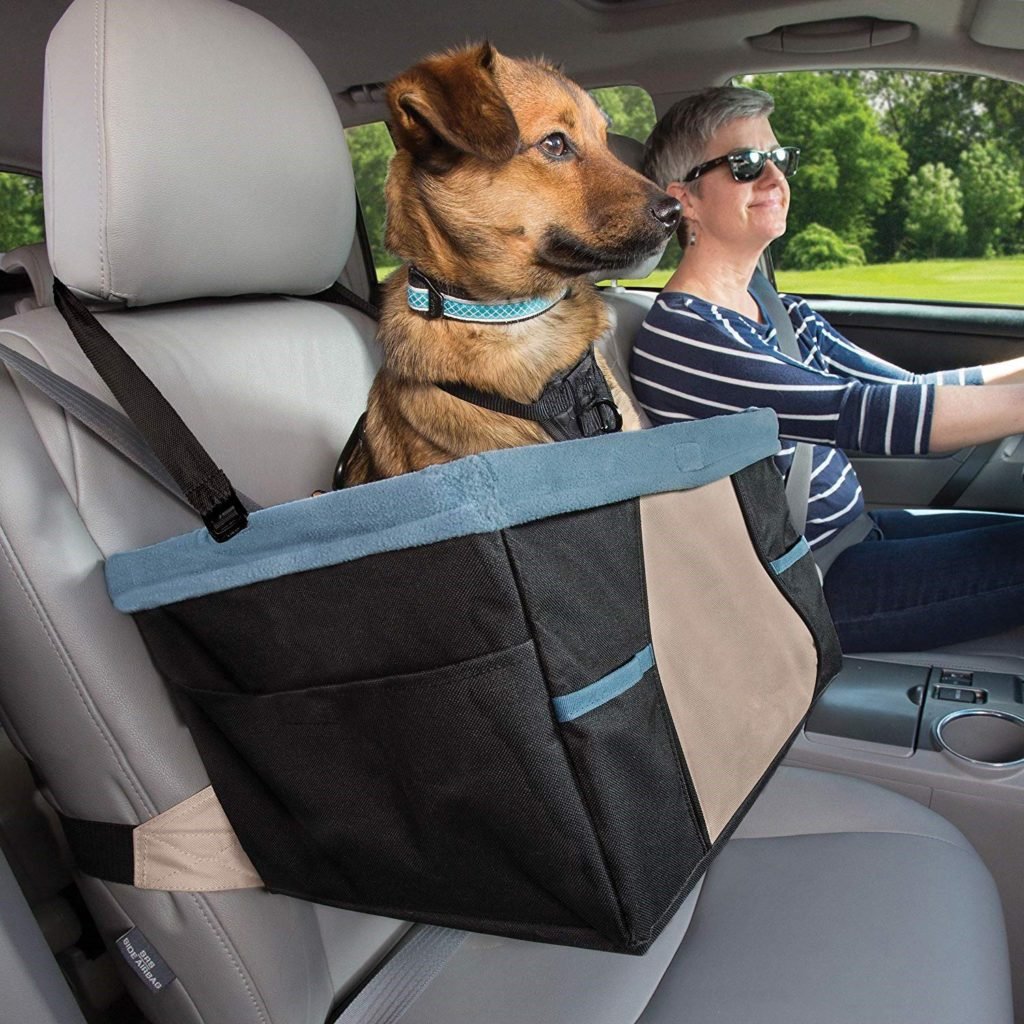 Booster seats are really cute accessories and are perfect for smaller dogs. You can simply strap the booster seat to your car seat and it will also provide a good view for your dog to enjoy.
Booster seats are quite roomy and are very made of very comfortable material. They are available in various sizes and you chose one that is suitable to carry your dog's weight.
3. Travel crate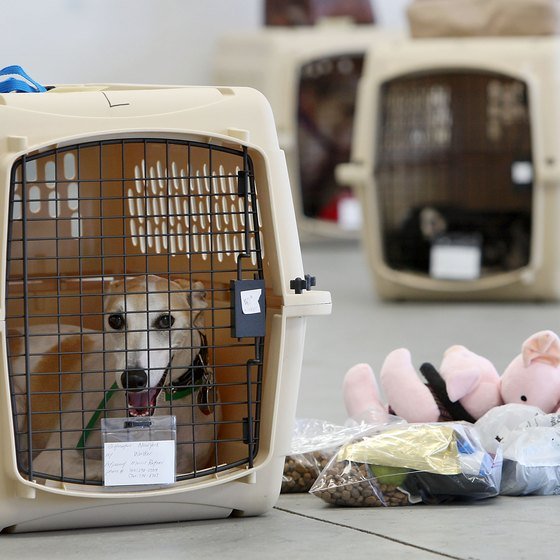 Dog Crates are available in all sizes and you pick the best fit for your dog. If you have a small dog, large dog, or many puppies, you can always take them in a crate. 
Make sure that the crate is roomy enough for your dog to stand and turn. Crates are a good option for obedient and relaxed dogs but may not always work well with active dogs.
4. Dog Seat Belt
Dog seat belts firmly secure your dog in one place and save you from being distracted by them while driving. This works best for obedient and calm dogs as they do not squirm much. In the case of active and jumpy dogs, you can opt for the zip-line harness. 
Most of dog seat belts can be fitted to the sockets of your car seat belt, thus proving to be very user-friendly. Make sure that the seat belt is adjustable or a suitable fit for your dog. You might not want them to feel suffocated by a seat belt that is too small for their size.
5. Dog Ramp
Most dog owners overlook this Dog Ramp as they feel dogs are capable of just jumping in and out of cars. While this is true in most cases, not all dogs are capable of that, especially older ones.
Mature dogs are usually very heavy and lifting them is impossible. With a dog ramp, they can easily get in and out of the car without your help. Nowadays, there are dog ramps that double up as seats as well.
6. Dog Seat Cover
Of course, yes. Dog seat covers are very important for several reasons. Your dog might pee, poop, or puke on the seat. It might also scratch or even attempt to tear it apart. And then there's the inevitable hair shedding. 
To prevent yourself from getting a new seat cover or cleaning up your car due to any of the above reasons, the best solution is for you to get a seat cover for your dog. Make sure it is sturdy, water-resistant, durable, and easy to clean.
7. First Aid Kit
It's always a good idea to have a dog's first aid kit handy, especially if you are going on long drives. In addition to the basic supplies, you can also have calming treats, especially if your dog is known to get nervous during drives. In case your dog has allergic reactions or is on ongoing medication, don't forget to carry the required medicines along.
Most dog owners prefer leaving their dogs home to dealing with them on long drives. But with the right accessories, you can take them along without worrying about their safety or them peeing over your back seat.
Also See: Top 7 Most Expensive Dog Collar Brands In The World