Do you own a pet dog? Have you ever wondered what are the dog accessories that are best for your pooch's comfort?
Being a dog owner is a blessing itself. When we adopt a puppy and bring it home, the scenario is the same as when we have a baby. We are welcoming a new family member.
Before we share our home with him, we need to prepare everything for his convenience.
We aim to keep our furry best friends as cosy as possible. We will help you create a perfect checklist for the comfort of your dog.
We will mention both the mandatory dog accessories and the coolest dog accessories in 2019 so that you do not forget anything.
Here is the list of the coolest dog gadgets:
Whistle 3 GPS Pet Tracker and Activity Monitor:
Dogs are friendly fur buddies who are always curious about exploring the outside world out of their range. As a dog parent you want your pooch to stay safe all the time. This super tracker tops our list because it is something you should own.
You can easily attach this 2- inch wide device with your pooch's collar. It is super light about less than and hence, caused zero irritation.
Due to its super and accurate tracker, many dogs reunited with their families. You cannot expect the time or situation when your dog may run away or chase anyone on the streets and miss from our eyesight.
If you don't want to face a life without your dog by your side, get this awesome life saving product asap!
Aqua- Paw Bathing Tool
Does your dog adore bathing? Or are you a dog parent of a fur ball that loves avoiding it by running away or making bath time difficult for you?
This is where Aqua- Paw Bathing Tool comes to the rescue! It will save your efforts in cleaning them and give beguiling results. This product grabbed everyone's attention when it was introduced at the Global Pet Expo.
You can easily bath your pooch with it as it has a rubber scrubber attached to it. You can control the flow of water with your fist.
Dogs crave being scratched, and this bathing tool cleans them with a scrubber! Believe us, your dog is going to love it. Also, you may get rewarding licks and cuddles from him.
Microfiber Dog Towel
Gone are the days when you used to struggle after bathing your dog! No matter how much you try to dry your dog's wet fur after giving him a good bath, he just manages to run inside the home on your couch or bed! All Wet!
The Snuggly Dog Towel with Microfiber was created to give you a hassle-free life. You can easily attach this amazing microfibre towel to your pooch's chest until his fur stops dripping with water.
As it is a product specially made for dogs; hence, it is made to stay at its place even when your dog walks or runs around.
POW Dog Carrier
How can Pet on Wheels miss the list of coolest dog gadgets? If you and your dog loves traveling, Pet on Wheels is your best pick!
It helps you safely carry your pet anywhere you want. It can conveniently be attached through your motorcycle or scooter. You can detach it anytime you desire. The idea here is to carry your dog for an adventure with an enclosed carried which keeps them safe.
Below are the most essential pocket friendly dog accessories that every dog parent should own:
Dog leash
The dog leash is a must-have for your dog. It is a rope-like structure that gets attached to a dog collar. It is necessary if you want to walk your dog so that he will not run away while you are outside. While you are roaming on a road with your pooch, he may get distracted and run away in traffic or to other dogs and harm itself. The dog leash is extremely mandatory to avoid such situations.
Dog collar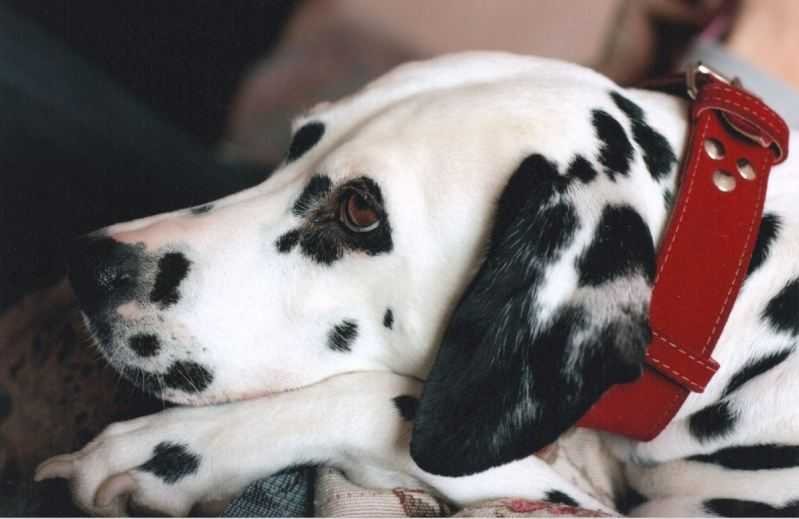 Dog collar is like that of a band that is tied around the neck of the dog. It is the indicator that the pooch has a family and belongs to someone. If your dog is found roaming around the streets without a dog collar, they will be considered a stray dog and will be sent to special rescue centres for dogs. A dog must always wear a dog collar, to prevent such situations.
PRO TIP: Try to get a specialized collar for your dog pal with his name, your address and other contact details. If your dog ever gets missing, people can always contact you asap.
Dog Bows
Dogs are already extremely adorable but if you want to add some extra cuteness, you can purchase alluring dog bows for your furry friend.
Let your dog feel more loved by giving it an adorable bow.
Dog bandanas
Another cute dog accessory is a dog bandana. It comes with adjustable straps. You can buy any kind of dog bandana from stores or order a specialized one for your pooch. They are going to love it!
Dog Cage:
A dog parent should always get a dog cage. It helps in numerous situations: 
When your dog fears the sound of crackers outside, he can feel safe inside his cage.

When you have an innocent puppy and you need to work in the kitchen or go outside of the house for some work, a dog cage will keep him safe. 

It also helps in pee training your puppy. 

Acts as a cozy place for your dog to sleep other than his bed.
Let your dog live a healthy and happy life with these amazing dog accessories. They make your dog's life cozy.