The life of humankind is like Pandora's box, brimming with diversified emotions, and without any doubt, everyone can use a shoulder to lean on. However, when this support is extended from a four-legged furry friend, that companionship is simply heavenly. In this blog we inform you about all you need to know about adopting a dog and receiving a forever friend.
But then the question that may seep in, following your decision to experience the ultimate joy of this loyal and delightful forever companionship is how to acquire this forever friend. Well, to answer that uncertainty, adopting a dog is one of the most pleasant ways to go.
Having said that, we understand the conflicting tad of your ruling emotions and therefore thrive to help you put a rein on the excitement, scare and nervousness, in order to guide you in the right direction of  Adopting a dog and thereby receiving a forever Friend.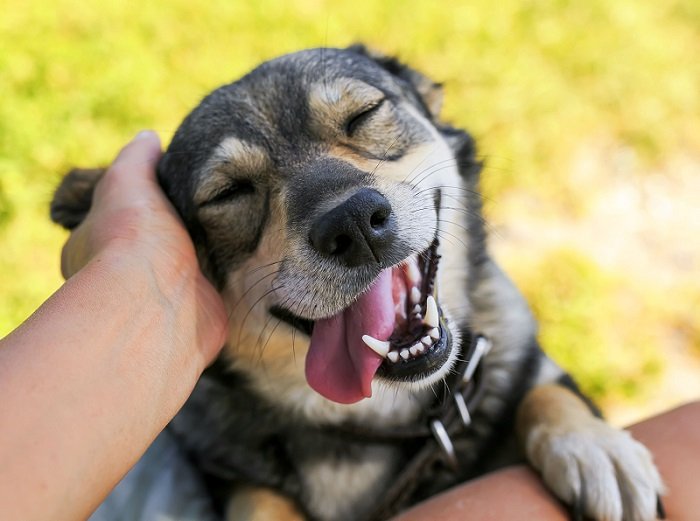 In fact, in recent times, subsequent to the turmoil of the COVID-19 pandemic, the adoption of dogs has seen a massive gain.
And the same has been achieved primarily due to two reasons, firstly welcoming a new furry friend, undoubtedly helps to make the emotional existence immensely pleasant. And second, adopting a dog is a way easier process now.
So, taking into consideration your unrest, nervousness, and excitement, we have composed a follow-up to help you attain a smooth adoption procedure.
Enlisted below are some pointers regarding all you need to know about how to adopt a Dog and secure a forever friend.
Furthermore, despite the fact that this may not be your first time, the following points are yet to come in handy.
Step #1: Research and decide on the kind of dog that aligns with what you are searching for
Before you step into the process of welcoming a dog from an adoption shelter, for starters it is best to understand and know what you are looking for.
Take into consideration your lifestyle, your family, home space, and energy level before you venture into the process of Adopting a dog. A little research work wonders. Deduce what you want.
Are you looking for a lively pooch or a couch potato?
Is your family prepared to welcome a new member?
Are you and your family okay with a little shedding or slobber?
These are a few important things to take into consideration before adopting a dog. The research will allow you to explore various breeds along with the needs they will come with; their grooming needs, health issues, and energy level.
Also See: Top 10 Dog Breeds For Homes With Kids
Step #2: Get over the predetermined misconceptions.
Usually, people are overshadowed by numerous misconceptions in regard to Dog Adoption procedures. More often than not, you may come across pre-assumed notions about the shelter dogs such as they are misbehaved, diseased, stubborn, don't bond with the family, and are too old to be trained. Well to put it plainly, we sincerely emphasize how untrue these assumptions often are.
A Dog's temperament may depend on the environment it is subjected to, they are highly adaptable. And shelter dogs, desperate and in need of a home and love are highly conformable.
In fact, a canine irrespective of its breed or age, and background will need the training to settle in.
Step #3: Plan your finances
Besides the adoption charges, it is also necessary to plan and prepare yourself for the associated Dog care expenses. From boarding and food fees to medication, vaccination, and more should be responsibly planned.
In order to move in this direction, you can set up a savings account for your pet finances. In case of doubts about how much to save, begin with a basic amount that doesn't hinder or burden your primary finances.
And once you have saved enough to adopt a pooch, without compromising his basic needs, move to acquire a forever friend.
Also See: Top 10 Popular Dog Breeds In The World
Step #4: Prepare your home yourself to welcome your companion from the adoption homes.
Once you decide on adopting a dog, it is absolutely beneficial to prepare to meet the needs of your pawed friend, beforehand.
Start with the essentials such as a
Crate
Dog bed
Suitable food formula
Toys, etc.
These will go for all dogs. That way even if you are unsure of the type of dog you'll be adopting, you will still be fundamentally prepared.
Step #5: Select a suitable Shelter and visit to find your match.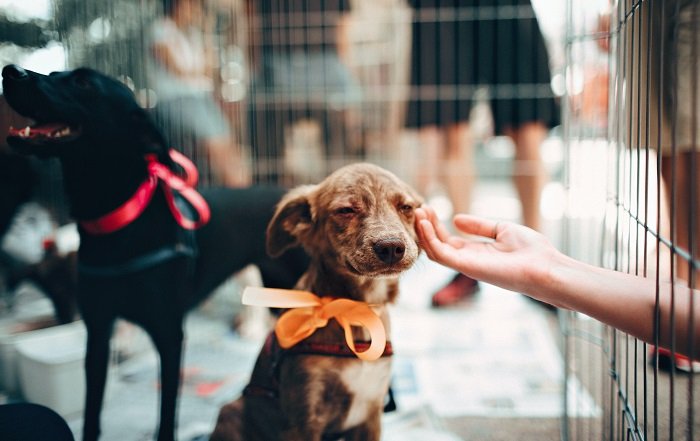 Find out about the nearby Shelters and visit regularly to find out the one for you. Interaction with the canines is quite important to the adoption procedure.
Ideally, the best way to proceed is to visit the shelter a number of times and build a bond with your chosen one from the shelter.
Step #6: Secure the medical records. And follow the adoption procedure.
Remember to attain the medical record of your selected pooch. Ask the shelter for medical records, detailing (if any) past illnesses or injuries/traumas. Thereafter, Following the adoption procedure take your new companion home.
Also See: 10 Reasons Senior Dogs Are The Best
Step #7: Post-adoption measurements.
Once you take your adopted pooch home, there are a number of things to keep in mind
Irrespective of the age of the canine, adoption is followed by 'an adjustment period', wherein you pooch adapts to its new family and surroundings. Remember to make this period utterly caring and comfortable for your new friend.
You can take into consideration assigning training sessions or classes for your adopted dog.
Remember, involving the whole family through the entire process of adopting a dog is absolutely necessary. The new pawed member needs to align with all the individuals of his new family and vice versa.
And, Don't forget to make its profile on the Monkoodog App. It's a Personal Petcare Assistant app where you can keep and track records of your adopted dog's vaccination or medication, allows you to track your adopted puppy's growth progress or weight, and sends you grooming alerts on time so that your puppy stays clean, fresh and perfect all the time. Monkoodog App is available on both App Store and Play store. Check out now!
Adopting a dog is one of the most exciting experiences of life.
Not only do you contribute towards making life happier for a canine, but you also receive the gift of unconditional love. So dear readers follow these steps and prepare yourself to Receive a Forever Friend!!
Also See: Why Do Dogs Like Being Petted?