It is not very often that a dog show retains its title as one of the best for years together. However, this year seems to be slightly different and much more fun as there is a new Dog show in the global arena that has gained massive popularity in its debut season.
The 144th Westminster Kennel Club dog show concluded on the 12th of February, 2020 with a memorable note. As expected the winner was a purebred Shiba poodle. Keeping the same theme American rescue Dog Show happened on the 16th and 17th of February.
However, the 2 days of the gala event is going to be remembered by pet lovers as a beautiful and ever-memorable episode of numerous shows, events and many crowd-pleasing acts by the underdogs rather than the purebreds we pride ourselves for owning.
Organized for Rescue and Shelter dogs, the list of participants included mixed breeds, mongrels, purebreds and even dogs with disabilities. This was the first time ever an open initiative was taken to encourage the talents in the dogs rather than categorize them based on their breeds and bloodline.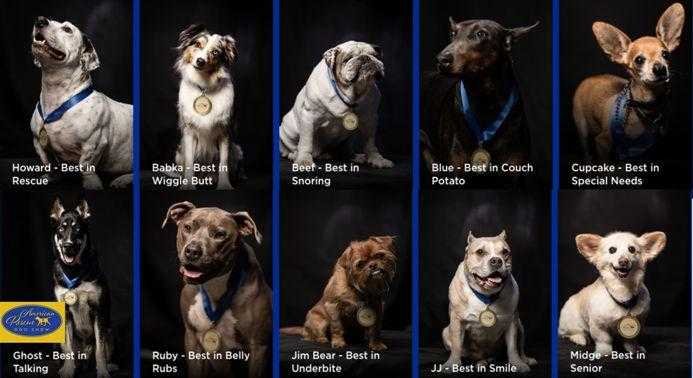 To give the show better visibility and publicity, it was organized in collaboration with Hallmark Channel and was aired on Monday 17th February 2020, at 7 PM/8 PM central. Hosted by actress Rebecca Romjin and former NFL star Rodney Peete, the winning titles were as hilarious as the winners themselves.
Best Wrinkles, Best Couch Potatoes to Best Senior and Even Best Snoring Dog, each of the winners from the 72 finalists under the 12 titles was awarded $5000 each besides receiving tremendous amounts of love and attention from the crowd.
The show has garnered a massive following within hours of streaming live giving the makers the much-needed encouragement and public interest to come back again for a new season next year.
After all, it is a rare sight where the underdogs are the title holders and stars under the limelight rather than the elites and supremes.