Nirbhaya Case showcased the extremely disturbing picture of the current Indian society. With the question of the safety and security of women an ever-present issue, the brutal incident shed limelight on the utter disparity of the human- mind. Though after a prolonged battle, justice was partially served, similar crimes never stopped.
From Hyderabad to Gurgaon and even Lucknow, brutal incidences of rape have become a reality of India, that we all are aware of but have no concrete solution to. Past few years such vulgar and brutal crime has transcended from humans to animals now. With the absence of a concrete and harsh law against the violation of these voiceless beings, many notorious people are taking advantage of the system.
As the days keep passing, the heinous crimes against pet animals seem to be evolving into something worse than before. In the recent past, there have been numerous such incidences that are being bought into the limelight either by accident or by mistake.
Also See: A Couple Converts Their Backyard Into A Racetrack For Their Dogs
A group of men decided to rape a pregnant goat a few months back. The despicable act garnered huge attention but the punishment served to these ugly humans was just a few dollars of meager fine and few days of service for the community.
Incidences of animal cruelty have become a regular occurrence. While some do it for publicity, most of these cruel acts are just for the sake of fun. However, the raping of an animal is something that cannot be categorized due to the sheer brutality and evil state of mind of the rapist. Imagining the thought process of the said human is often more disturbing and scary than not.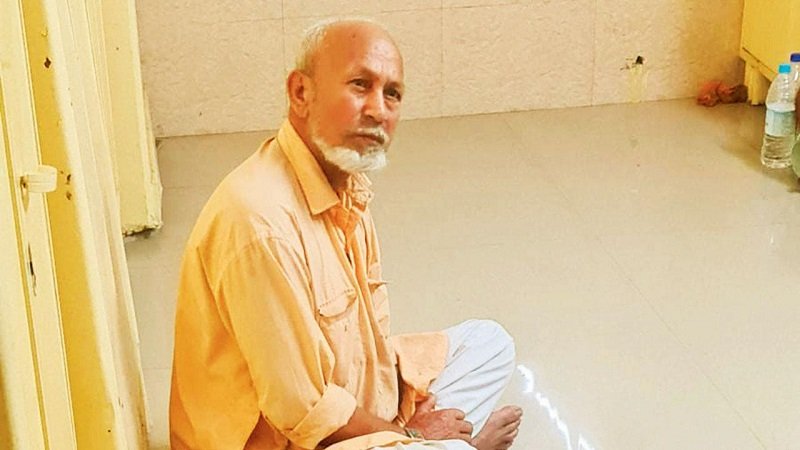 In a recent most devastating incident, a 68 yrs old well-known vendor from Mumbai has been caught red-handed raping the local street dogs of the Andheri and Juhu area. The sheer monstrosity of the incident surpassed all kinds of a behavioral anomaly when it was discovered that this same man was responsible for feeding and taking care of the innocent and voiceless strays of the area.
Vijay Mohanani, who runs an NGO first discovered Ahmed Shahi right in the middle of the act of raping a street dog last year in December. However, after a terrible row and exchange of words, he let it go with a warning. Wisely enough Mr. Mohanani decided to keep track of the 68 yrs old local resident and vendor. To his extreme displeasure, he realized that Ahmed Shahi was a regular offender.
Also See: Stray dog in Brazil waits patiently for a fellow injured dog
Coaxing the innocent strays on the pretext of feeding them with food and water, the man would approach the dogs and sexually violate them once he earned their trust. To get to the end of the matter, Mr. Mohanani decided to record every incident he could track. Once he was even caught by the family members of the said offender and abused. His phone was also destroyed but luckily enough he had the data stored away automatically into the cloud storage.
Vijay Mohanani, filed a case in D N Nagar Police Station against 68 yrs old resident Ahmed Shahi having caused a severe uproar in the area. However, Mr. Mohanani is adamant about continuing with the battle despite all the threats and harassment he is receiving. Armed with all the relevant proof and video recordings, he has been given complete support from the authority. Tushar Gogawale, a senior Police Officer from D N Nagar police station addressed the media and informed them that Ahmed Shahi has been arrested and is currently being processed to be charged for his crime. His relatives who were involved in abusing Mr. Mohanani are also being dealt with as per the law.
Coincidently this was the 3rd incidence that occurred within a span of 1 month in Maharashtra. In Powai, a dog was raped with an 11-inch rod and left for dead near a mall while in another incident a man was caught in the CCTV of Nerul Station raping a dog. How far these incidences will go before they can be stopped and eradicated completely is not known unless the law is made stricter.
Also See: Bengal Pet Owners In Panic With 250+ Cases Of Parvo Reported In A Day