In a horrific turn of events, a 13-year-old teen Noah was savagely attacked twice by a neighbor's dog, damaging his face and neck, while distributing cupcakes to a friend after his mother's gender reveal party.
The violent attack took place after a small gender reveals party, that was hosted by Tara Stone from Missouri for her pregnant sister Julia Poland and their immediate family.
Noah wanted to give the neighbor's daughter a cupcake. He returned a few minutes later to get more for the girl's family. However, When Noah returned to his neighbor's front garden, the neighbor's dog, a pit bull broke loose from his chain and pounced violently on Noah.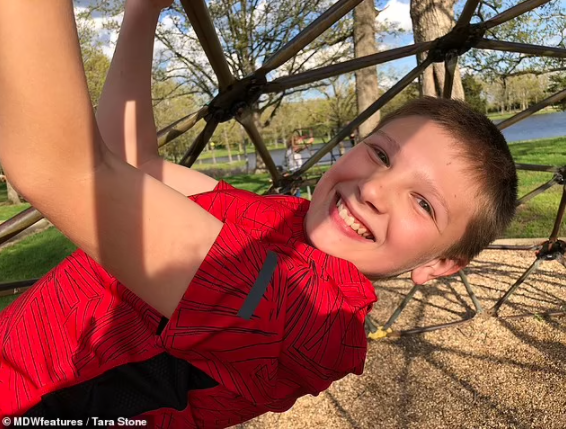 Within seconds Noah's stepfather Beau Logan, pregnant mother Julia Poland, and the dog's owner were able to pull the dog away from Noah, but immediately after, the pit bull broke loose again and launched a second brutal attack on the young boy.
Noah was quickly taken inside the house where Julia Poland along with her neighbor provided first aid, as the two shared some medical experiences. Soon after Noah was airlifted to a 90 minutes away Saint Louis's children's hospital by the paramedics.
Tara Stone, following Noah's transfer, drove her sister Julia to the hospital. They briefly saw Noah. His head was wrapped in a bandage with blood slipping all over the floor – before he was moved for the emergency surgery.
Afraid of what was happening, Noah's words to his parents were absolutely harrowing. The young boy asked if he was going to die? However, he was assured by his aunt and mother that all will be fine.
Later on, following Noah's surgeries, the doctors' disclosure regarding the young boy's wounds was utterly distressing. Noah's jaw was fractured, while his arteries, throat, and voice box were exposed during the gruesome attack. The young boy's facial tissue, muscle, and skin were also affected in the attack, in fact, to the extent of being pulled from the face.
Since the attack, Noah has undergone face reconstruction using skin grafts and muscle tissue from his thigh and leg. Furthermore, in order to clean and immobilize the affected area, re-map the veins, and arteries, Noah has gone through four surgeries so far.
However, Reconstruction is yet to be completed and doctors are unsure whether Noah will ever be able to feel in the right side of his face or mouth. It will take Noah about six to eight months to recover from his initial treatment before he is ready to undergo further necessary operations.
Thankfully the family has received the support of their local community which has been invaluable, additionally, they have also received a great deal of support online.
In order to support her sister through this tough time, Tara Stone set up a GoFundMe campaign, which has so far raised $48,000 to aid Noah's recovery.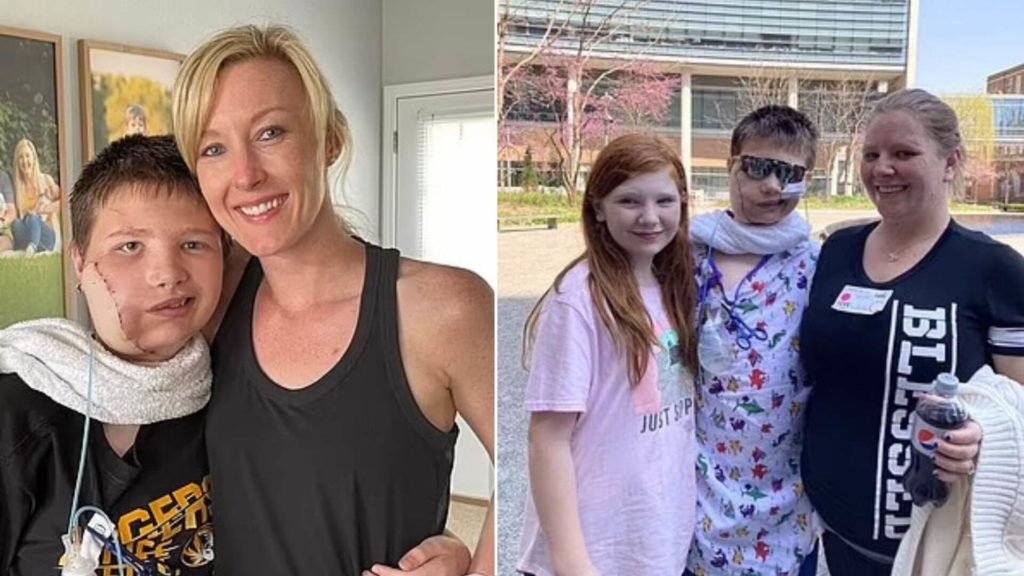 The way the community has supported us with love, gratitude, and encouragement is simply beautiful- Stone said. She further added- It doesn't take away the heartache, but it has really brought some comfort during these extremely distressing times. No family expects tragedy until it happens to them, but my sister has been one of the strongest people I have known during this time. And Noah is definitely the bravest heart.
Also See: 6 Reasons Why My Dog Is Shivering & What Can I Do About This
Note:
Do you have a story tip? E-mail: woof@monkoodog.com
The perfect app for pet lovers is right here – presenting the power-packed Monkoodog application. Brought to you by Stepett Technologies, this app flaunts a host of features that make grooming and maintaining your dog's health and appearance easy breezy. This application provides 360-degree dog-related services that include finding the nearest pets up for adoption in your location to providing informative news bits about dogs across the world. You can also look up essential pet-care services such as dog's health records, vaccinations, your dog's every day. And you can also look for Pet Service providers, dog parks, dog trainers, or beaches, learning about your pet, and much more! Here is the best Dog Monitor app for Android!