A Six months pregnant woman has been fatally slaughtered by a pack of hunting dogs into the forest of Retz, in Northern France.
29 years old, Elisa Pilaski went into the woods with one of her dogs named Curtis, for a walk where she realized a pack of hunting dogs is on a hunt for deer.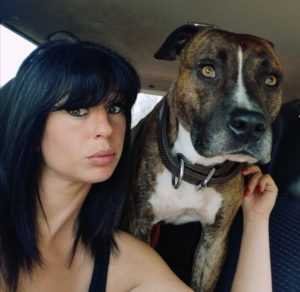 She called her husband named Christophe to ask him to report the police about the hunting dogs on the hunt.
After the call, 45 minutes later the husband went into the forest and discovered the body of his wife, Elisa with torn clothes and exposed pregnant belly.
The body of the woman bled to death after suffering various dog bites on the hands, legs and the head. The postmortem revealed that the hunting dogs kept biting her even after she died.
The police have launched an investigation of manslaughter and have taken samples of more than 90 hunting dogs including the 5 dogs of the victim to examine which dog is involved in this attack.