With the human race progressing ahead, humanity seems to plummet day by day. While cherishing all creations of nature is of utmost importance, respecting and treasuring life, particularly one dependent on you should be an unsaid duty. However, with humanity losing its touch, some people simply tend to give up on the moral duty of caring for a life dependent on you. 
In one such incident, a pet owner from Hull left her dog locked in the kitchen, who was deprived of food and starved to death. In the light of this absolutely heart-wrenching crime, Katie Louise Oldridge, the dog owner on August 25 was sentenced to two animal welfare offenses at Hull Magistrates' Court.
According to the reports, the Staffordshire bull terrier Frank was discovered locked in the kitchen. He was found lying next to an empty tin of dog food. Frank was abandoned by his owner for six weeks, from April 10 and May 14 last year.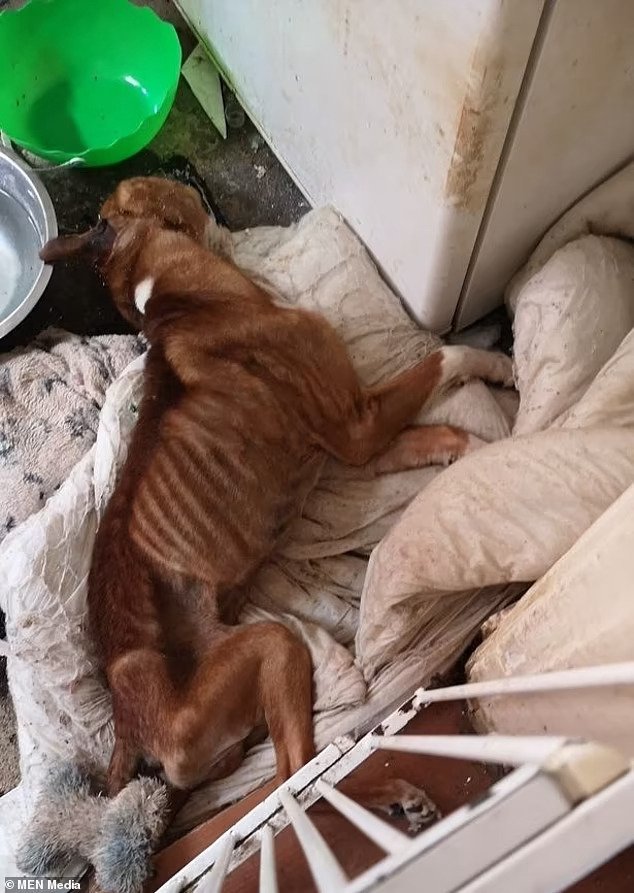 Katie Louise, the 35-year-old had left her home for six weeks leaving her dog Frank with a bowl of water, however, no food was found within the reach of the dog by the RSPCA Inspector, who led the investigation for the animal welfare charity.
The investigating officer Jilly Dickinson in her statement said the floor of the kitchen was covered in a large amount of dried-out feces, she found dog food on the kitchen worktop which contained moldy remains of food in the bottom. The whole area was drenched in an overwhelming smell of decomposing flesh and feces. Frank was incredibly thin, with all his bones visible. But that's not all, a large number of live maggots of various sizes were found covering the Dog's head.
Frank's suffering, which was estimated to extend for weeks before this eventual demise, was further confirmed by the veterinary report. The investigation found that the level of impairment combined with the ingestion of foreign materials suggested that the dog felt intense hunger and ate anything in order to overcome that feeling. The lack of fat and muscle tissue also suggested that his body had used up the internal energy resources instead of providing adequate nutrition.
The detestable owner, Katie Louise Oldridge, was sentenced to 18 weeks imprisonment. She was further sentenced to a lifetime disqualification from keeping all animals, which she could not fight for 10 years. The court additionally ordered Oldridge to perform 12 rehabilitation activity requirement days and 200 hours of unpaid work in the community. A fine of £300 costs and a victim surcharge of £128 was also charged.
This was probably one of the worst, if not the worst cases of a deliberate act of neglect and we at Monkoodog are disgusted and distressed, we highly condemn such behavior. Besides being a living and breathing creature with equal right to existence, Dogs are nature one of the most selfless inventions. Humans, to do the least, need to genuinely understand their moral obligation to these wonderful creatures.