Nothing could make our day better than a litter of puppies. That is quite literally a sight to behold, the moment we lay our eyes on puppies or for that matter even pictures of puppies we all go – Awww.
And a lot of proud dog parents from around the world know this pretty well. A lot of them have recently shared various pictures with their adorable doggies and their cute puppies. These pictures are full of variety, right from a pair of tiny little Pomeranians to a strong litter of 15 corgis.
Well for us all of these pictures were the best, however, Bored Panda weighing all the pictures on certain criteria has collated the best pictures in a gallery by them.
There was one of the pictures in which a golden retriever was lying down on the floor with his adorable little puppies.
While in another equally cute picture a fierce Husky can be seen watching over puppies as they take a nice long nap in a hammock.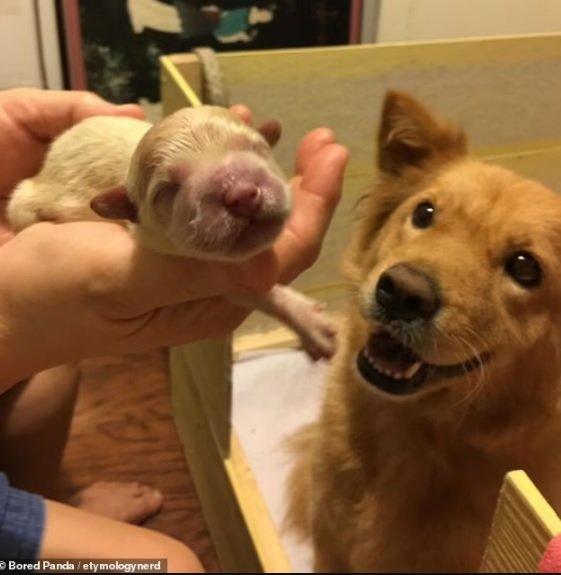 Here is one picture in which the mother dog can be seen looking at her puppy with daunting eyes moments after she gave birth.
Another popular picture is one where the Momma dog (Golden Retriever) is taking a break from her guide dog training session and is keeping her golden retriever puppy company.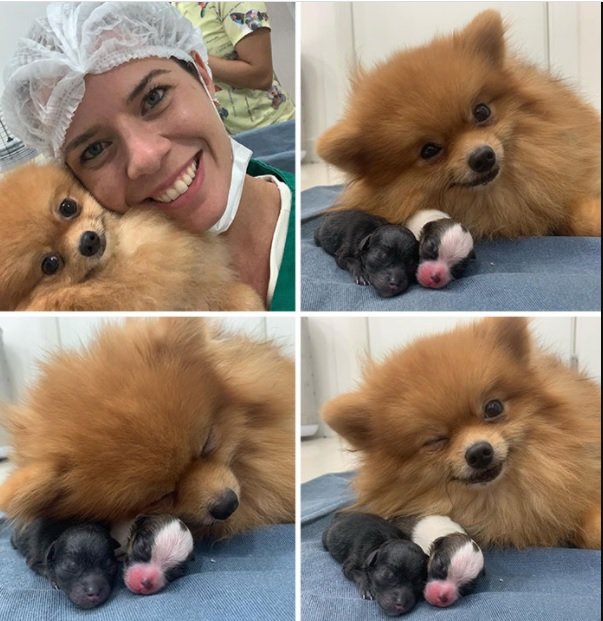 This picture is bound to win your heart, it surely won ours. In this picture which has been taken in Brazil, a Pomeranian, who is the mother of two can be seen posing as she winks for the camera with her tiny puppies.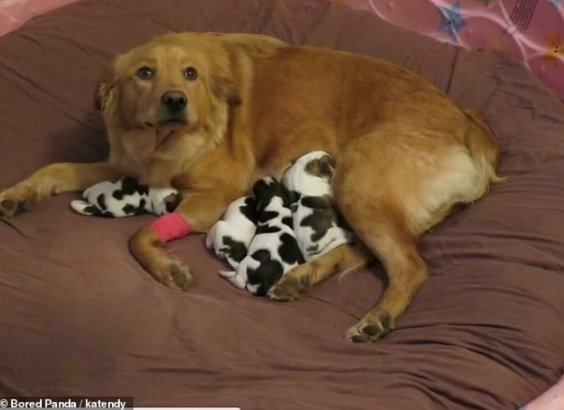 Here, you'll think that this mummy is fostering some other dog mumma's baby but NO! This Golden Retriever from North Carolina actually gave birth to these tiny black n white puppies that people joke about saying 'This Retriever has given birth to calves rather than puppies'.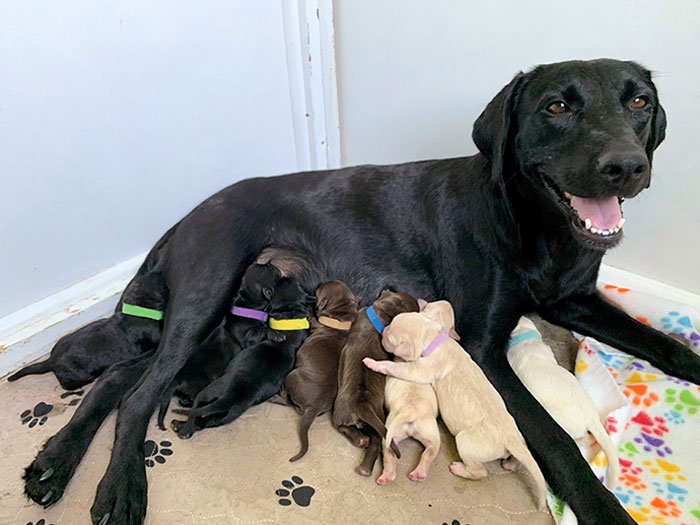 What more you can ask for when your retriever has given you one puppy in every color.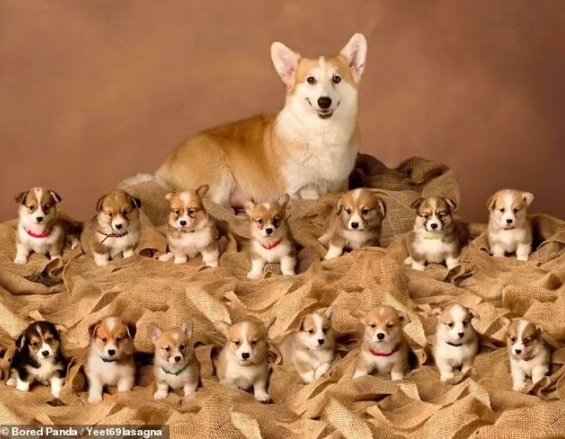 In this picture, the proud Mumma corgi of 15 puppies can be seen adorning her baby corgis.
We are absolutely in love with these dogs with their puppy pictures, and we are sure so are you.
Note:
Do you have a story tip? E-mail: woof@monkoodog.com
The perfect app for pet lovers is right here – presenting the power-packed Monkoodog application. Brought to you by Stepett Technologies, this app flaunts a host of features that make grooming and maintaining your dog's health and appearance easy breezy. This application provides 360 degree dog-related services that include finding the nearest pets up for adoption in your location to providing informative news bits about dogs across the world. You can also look up essential pet-care services such as dog's health records, vaccinations, your dog's everyday. And you can also look for Pet Service providers, dog park, dog trainers, or beach, learning about your pet, and much more! Here is the best Dog Monitor app for Android!
Also See: 10 Reasons Senior Dogs Are The Best