It is not a very common sight where the residents of Windsor Terrace, Brooklyn wake up to the sound of gunshot late at night. In a strange turn of events on Monday night, a man shot down a pet dog in the middle of the street.
On further investigation, it was found that the man was actually an off duty US Secret Service agent who was walking home when a dog suddenly appeared out of nowhere to pounce on him. Scared and disoriented he fired his Service gun, thus killing the dog on the spot.
Things took a weird turn when his initial report stated that the dog was unleashed but later on it was found that the dog was indeed in a lease but without an owner. The breed of the dog was later verified as Belgian Shepherd who is actually known as a very loyal and fierce breed that has a guarding tendency.
The bizarre fact still remains to be investigated is what spooked the dog to charge at the unnamed man and why was the dog roaming outside without an owner late at night. The service agent, whose name has been kept out of the media, has reportedly decided to co-operate completely with the police force to clear out all the doubts.
Dog Fatally Shot by Secret Service Agent @CitizenApp

33 Caton Pl Jan 13 9:53:52 PM EST
As the crowd gathered late at night around the multitude of the police vehicles, they could clearly see the claws and snout peeking out from under the white cloth. In fact, the owner of the dog, who is a middle-aged resident couple of Windsor Terrace reached the site within minutes of the chaos but was not allowed to touch the dog until the investigation was complete.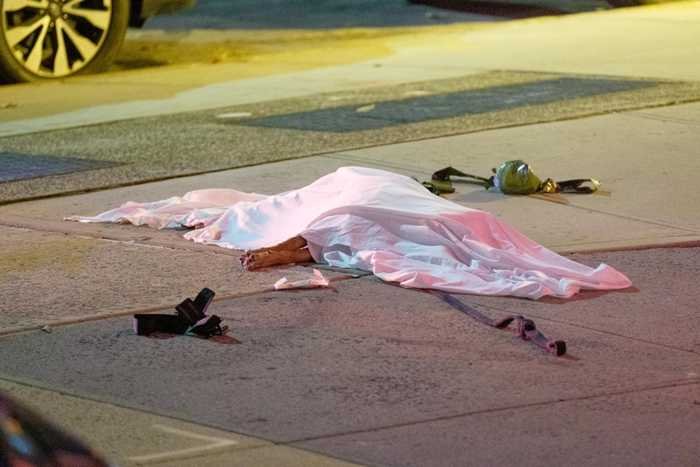 What might have been the reason for the bizarre and strange episode is yet to be known. The probable reason why this news has gained a worldwide viral stance is because of the free use of guns in the USA, confirmed by Live Heed sources.
"The dog started barking, and the startled agent pulled out his gun and shot her, police sources said." A leashed dog. https://t.co/MPXA92AoRb

— Christopher Ingraham (@_cingraham) January 14, 2020
There are reports that a dog was shot in our neighborhood by a member of the @SecretService and I'm just very, very confused. 33 Caton Place. Why did someone kill a dog in our neighborhood? There's a white sheet over him and everything. WHY.

— Amy Berman (@amyrberman) January 14, 2020
The unnecessary freedom of being able to pull out a gun at any time of the day is once again being questioned by nations worldwide. From humans to dogs, victims of Gun misuse in the US is on the rise in the past few years.