A very heartwarming event occurred at the Minnetonka based animal rescue named Secondhand Hounds. They have a long-haired chihuahua dog named Rosa who became mom a few days ago, lost her all puppies. She gave birth to them 6 days earlier and none of them survived this premature birth. All of the people were in grief.
And then the unexceptional thing happened.
They were contacted about a 2 weeks old litter which just got orphan due to the death of their mom caused by seizures. This litter was also a chihuahua-pug mix.
This was the sign of bringing the mom and the orphaned puppies together. But there was a risk at uniting them. There is a 50-50 chance of dog mom accepting the litter of other dog moms.
Although Rosa has been mom many times earlier but this time she was confused and worried about her litter. Thus, the people at Secondhand Hounds decided to take a chance. And they all were in shock after they saw.
Rosa instantly started cleaning the litter. She saw these puppies crying and decided to nurse them.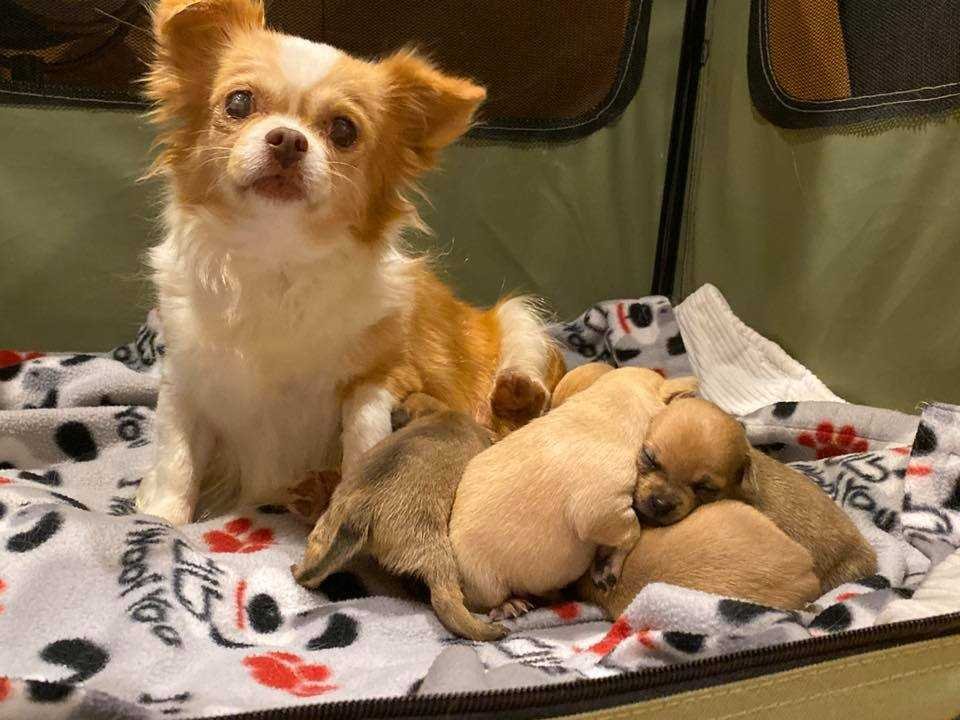 Rosa was litter less and this orphan litter was motherless. So, this was their destiny.
Rosa and litter are cuddling up at their new foster home and they will be open for adoption around Martin Luther King Jr Day which is on 21st January 2020. The rosa will also get sprayed as she's also going up for adoption. So this litter will be her last one.