With terror striking Afghanistan, Four-legged creatures are not immune to the insecurity and are in dire need of salvation as much as the humans stuck in that menacing environment. And nobody understands this better than the staff at the Kabul Small Animal Rescue, who has been working tirelessly to achieve what seems impossible.
The undertaking? Securing Funds of at least $1.5 million, with the aim to arrange a cargo plane that can airlift over 200 dogs and cats, the organization's staff, and their families out of the capital securely — all within the span of a week and under the stretching claws of Taliban.
The rescue staff is racing to beat the deadline of Aug. 31.
On the off chance that the staff is as yet on the ground of Afghanistan, following the deadline, "what happens next is just anyone's guess," Charlotte Maxwell-Jones, the American director of the Kabul Small Animal Rescue, told NPR. In fact, She is uncertain what the condition of air travel will be after that point and if anybody would really have the option to leave the country.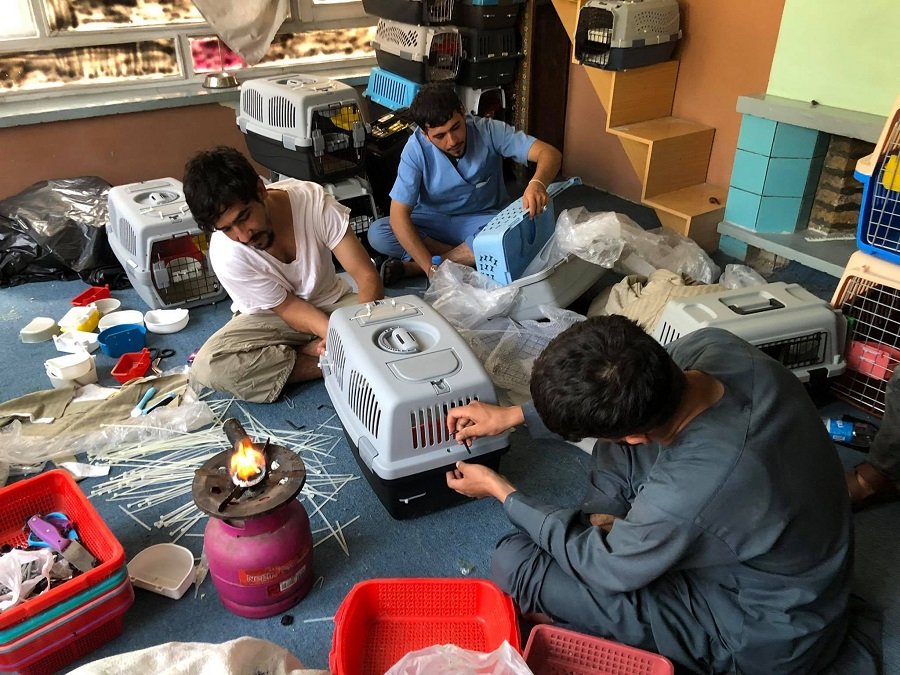 Despite their ceaseless efforts the organization is still short of food and travels crates for about 120 dogs and 100 cats. The rescue also needs to secure proper visas and permits to travel and land in other countries.
Though the group has raised more than $700,000 as of Tuesday morning, the skyrocketing prices for flights pose a huge pressure and hurdle to their rescue mission, Charlotte said.
Also See: All you need to know about Adopting a dog and Receiving a Forever Friend
What's more, the flight prices are not the only rising digits, with people departing just with the clothes on their backs due to the overshadowing danger, animals in large numbers are still pouring into the rescue. And as of now, the organization is still admitting animals in need, Maxwell-Jones informed NPR.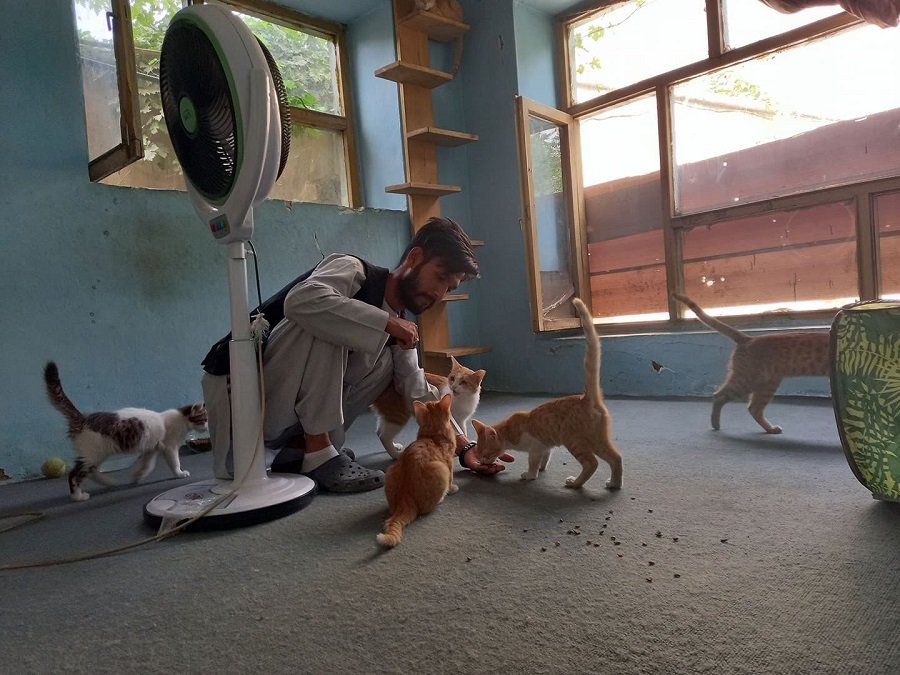 In her Facebook post on Sunday, Maxwell informed that she has requested the Taliban members to allow the clinic to remain open until the evacuation. Taliban has allowed the rescue to keep their doors open. Furthermore, the staff members are permitted to enter Taliban-held premises to rescue abandoned dogs and cats.
Also See: Heatstroke: Warning Signs Your Dog Is Dying from Heat Stroke
As of late, the organization has faced rising pressing factors from the Taliban. According to the Facebook post of Maxwell-Jones on Monday, she had again been visited by the Taliban, this time at home by 12 equipped men — one of whom was holding an explosive launcher.
With tears welling in her eyes, Maxwell further added, "It's quite obvious what will unfold if I leave first." Jones further informed that they are still resolute on the objective of evacuating everyone and every animal, however, they are gravely in need of outside aid."
"We have stuck it out this far. We won't leave without them." Maxwell quoted in her post.
Note:
Do you have a story tip? E-mail: woof@monkoodog.com
The perfect app for pet lovers is right here – presenting the power-packed Monkoodog application. Brought to you by Stepett Technologies, this app flaunts a host of features that make grooming and maintaining your dog's health and appearance easy breezy. This application provides 360-degree dog-related services that include finding the nearest pets up for adoption in your location to providing informative news bits about dogs across the world. You can also look up essential pet-care services such as dog's health records, vaccinations, your dog's every day. And you can also look for Pet Service providers, dog parks, dog trainers, or beaches, learning about your pet, and much more! Here is the best Dog Monitor app for Android!
Also See: All you need to know about Adopting a dog and Receiving a Forever Friend