Hanging out with friends at a bar is a great way to spend the weekend. However, that also means leaving your dog behind at home, in case you have one. Most bars and restaurants do not have the option of taking your dog along, but Julian Wright's bar is certainly different.
Since its inauguration in the fall of 2018, Ted's refreshments became a hot topic of Tempe, Arizona. Located on the Fourth Street of Mill's Avenue, the bar is known for its wide range of snacks, hot dogs and other refreshments aside from the regular bear and drinks.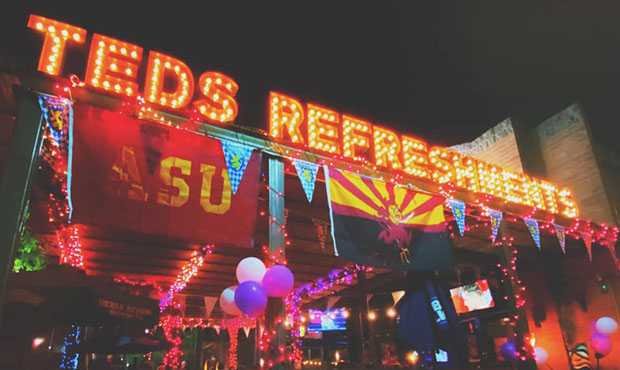 However, Julian is an avid dog lover who himself has a few dogs of his own decided to extend his patio and convert it into an Off-leash dog Park. The idea became an overnight hit among the pet owners especially as now they could spend hours over the weekend at the Bar, while their dogs could enjoy some free playtime too.
The park will be open on Weekends from 11 am to 8 pm allowing dog owners ample time to socialize and the dogs to play too. The concept of bars and restaurants with dog park is not a new one. Yard bar in Texas and the Water Bowl in Colorado also has a similar theme. What makes Ted's refreshments special is that it is the first of its kind in Arizona.
With a daily threshold of 50 to 60 customers and around 20 to 30 dogs on the weekends when the park is open, Julian is hoping that the community will slowly start warming up further to the idea and bring in more dogs and their owners to his humble abode.
With a Chicago DIve Bar-like theme, Julian is hoping that Ted's Refreshments will not only bring in pet lovers but new patrons also. Julian is hoping that more people will be able to see how great of pet dogs are and be willing to adopt one after spending a few hours at his bar cum dog Park.