As Halloween is on its way on the 31st of October, are you excited?
COVID- 19 is not putting any holiday tradition on pause, and so as per a survey of the National retail foundation it is estimated that people this year are more excited and are willing to dress their pets for Halloween as compared to previous years.
As a result of the survey, it is estimated that 29 million people will be dressing us their pets for the Halloween holidays, which is higher by 1 percent compared to 2019.
People generally dress as frightening supernaturals or folkloric beings, and the National Retail Foundation has created a list to show what people will prefer this year to dress their dogs into:
1.BAT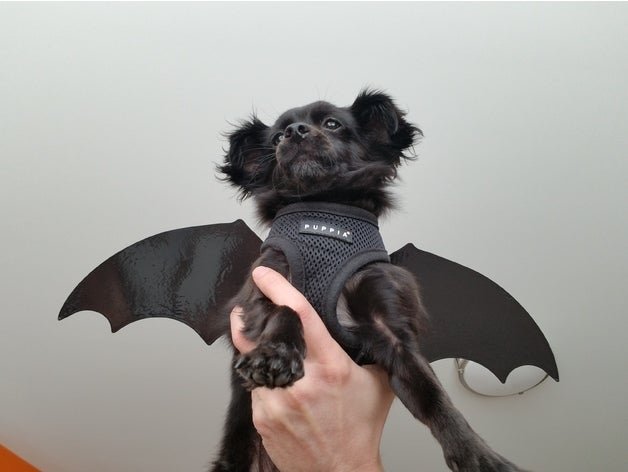 2. DEVIL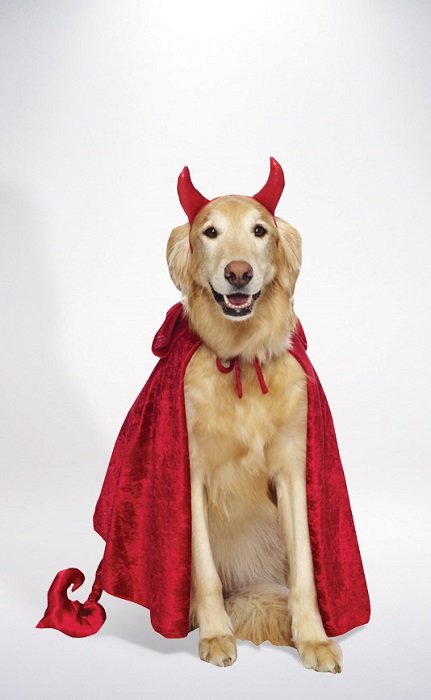 3. WITCH
4. DINOSAUR
5. GHOST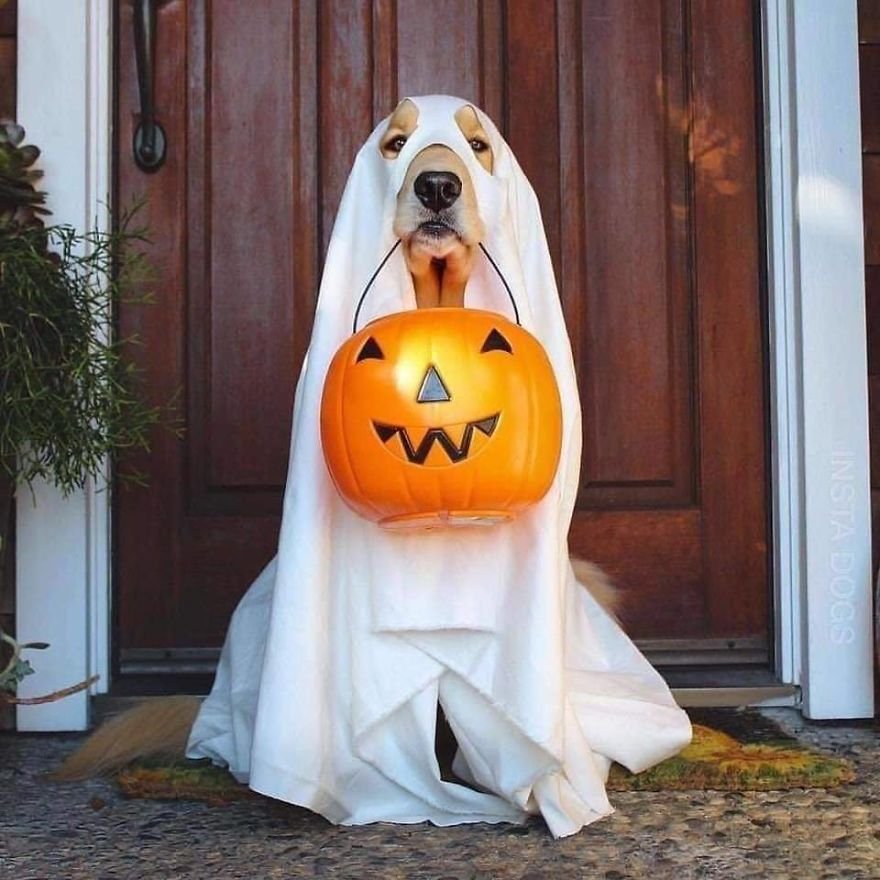 6. PLAYBOY MODEL
7. SUPERHERO
8. PUMPKIN
9. HOT DOG
10. BUMBLEBEE
You can find many costumes online, or you can even DIY to dress your dog this Halloween. You can even win a prize for 'best costume' from Helping Hounds "Pumpkins & Puppies" event.
There are few safety tips to be followed if you are willing to dress your pet this holiday season:
1. Have identification and registration tags on your pet's collar.
2. Never force your dog with any costume, start with something simple before you dress your dog for the day.
3. Your dog should have full mobility, keep this in mind mobility restriction might irritate your dog.
4. Costume should not have the part that can be chewed by your pet or could be tripping or burn hazard.
5. Do keep in mind that your pet is able to see, breathe, and also hear in the dress.
Also See: An Uncommon Green Color Puppy Named 'Pistachio' Born In Italy