It is not every day you get to hear about a cloned family dog. However, love and memories can make us do anything bizarre. The Tschirhart family had lived and loved Marley for 12 yrs before they had to let him go. But they found a way to keep him alive despite Marley's death.
David and Alicia Tschirshirt cloned him, and now they have Marley back again in their life!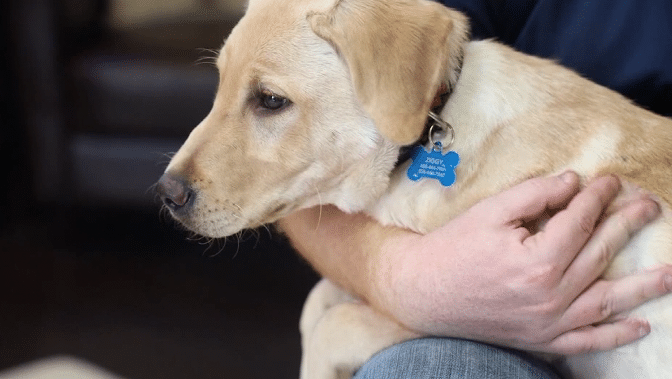 According to a KGTV interview by the couple, the couple had been on a hike in 2014 when Alicia was only four months pregnant. However unknown to her, she was on the verge of being bitten by a rattlesnake when Marley zoomed in to scare the snake away. That was one of the primary instances when Marley had been a lifesaver, saving her and her unborn child.
As the family grew, Marley soon began to age and then passed away. However, Danny and Alicia decided that they wanted Marley back. Following the story of Molly the cloned sheep, they were introduced to ViaGen Pets, a genetic firm known for cloning animals.
5 yrs old Ziggy is a labrador that could be called a mirror image of Marley today. According to Alicia, Ziggy not only has a personality like Marley but also loves the same food and toys too. "It feels as though Marley never left," said David in the interview.
In fact, Alicia and David do not regret spending 50,000 $ on the entire experiment as for them getting Marley back in the form of Ziggy was worth every penny they spent. ViaGen Pets was in news earlier this year for successfully cloning five pet cats of a woman.
Being able to revive someone you genuinely love is nothing short of a miracle, and ViaGen Pet has been doing it successfully for a long time now.