Corona Virus has bought the world into a complete standstill. From quarantine to isolation and social distancing, the pandemic has caused more solitary confinements than any prison. The fear of being infected has made it nearly impossible for most to go out for even the most menial task like grocery shopping.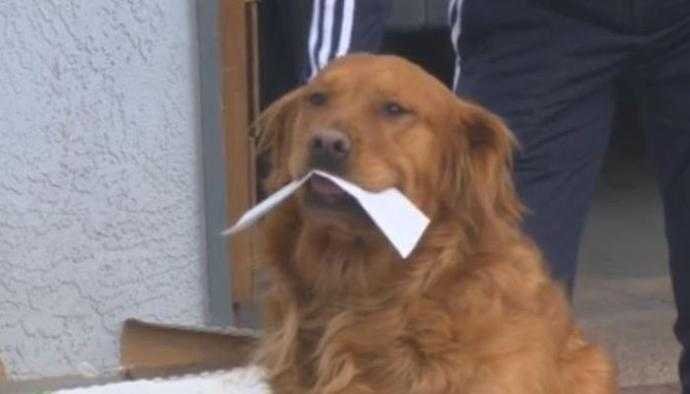 Things are much scarier for people of old age and suffering from a variety of other health conditions as they are more likely to catch the COVI19 than healthy individuals. However, things seem to have taken for a surprise turn in Manitou Springs of Colorado.
Each day a dog carefully delivers groceries to Renee Hellman, a 60 something COPD patient. The golden retriever pup named Sunny has been named as the neighborhood hero, because of his gesture.
Karen Evelth, Sunny's proud owner had noticed how much Renee had been struggling with her day to day grocery shopping and other needs due to the complete lockdown all around the country.
Since social distancing has been mandatorily implemented, she knew that helping Renee herself was not viable. That is when she came p with the brilliant idea of letting Sunny do the job.
Golden Retrievers are regarded as one of the most intelligent and trainable dogs. Additionally, they are known for their gentle and loving nature. So Karen was sure that SUnny would not pose danger upon anyone.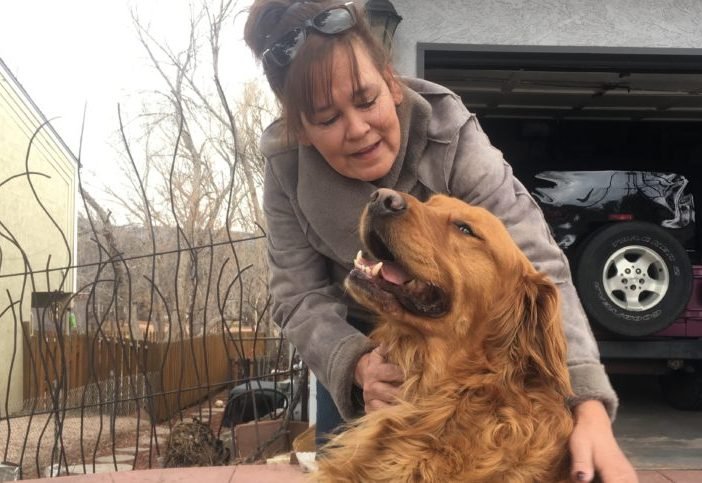 A few days of training later, Renee received a surprise visit. Sunny was happily wagging his tail in front of her house carrying a big packet on her mouth. It looked like Sunny was delivering her groceries.
Since then it has become a daily occurrence. Karen does the shopping in regards to whatever Renee needs and Sunny delivers them happily. In case you think Sunny is not paid well enough for his delivery job, you are definitely wrong.
He is handsomely rewarded with his favorite treats for the job done so perfectly. Best of all, it is a double reward! While Karen rewards him for picking up the delivery, Renee rewards him for delivering them.
More than the help Renee is receiving from Karen and her dog, she is happy that there is some fun in her life amidst the restrictions and isolation today.