A Heartwarming post has been doing rounds of the internet wherein a dog can be seen saving a fawn from drowning in a lake. Let us find out the backstory of this viral post.
A resident of the USA named Ralph Dorn who lives in Virginia was in for a shock when he discovered that his pet Goldendoodle dog whose name is Harley was missing. Although Harley was found soon after, the story behind is just fascinating and heartwarming.
In a viral Facebook post, Ralph told his dog's story and the netizens as well as the millennials cannot stop being awed.
When Ralph could not find Harley, he was highly stressed. He kept looking for his dog and after what felt like years to him, he found the dog 200 feet away from the shore of the lake which was behind his house.
Now we are sure, you want to know what Harley was doing there. Well, sweet little Harley was swimming with a baby deer and was trying to save the latter from drowning.
When Ralph found Harley and breathed a sigh of relief, at first he could not understand what the dog was up to, but on a closer look, he saw that the Harley was in the middle of the lake and was trying to herd the fawn back to the shoreline. Ralph could not understand how the fawn got there but he did assert that Harley did not care about all this and just jumped in to save the poor fawn. The mother of the fawn later came back and it was a moment of reunion for everyone.
To watch the video how Harley saved the fawn drown drowning, Check out this link below: https://www.facebook.com/ralph.dorn.5/posts/4048171178624386
Also See: Make Grooming Of Your Golden Retriever Easy With These Professional Tips
A few days after this incident, as Ralph opened the front door of his house, he heard the fawn bleating outside. Harley quickly ran outside and on finding the fawn started wagging his tail. The fawn stopped bleating and the two touched their noses and sniffed one another and after a while, Harley came back inside the house with Ralph.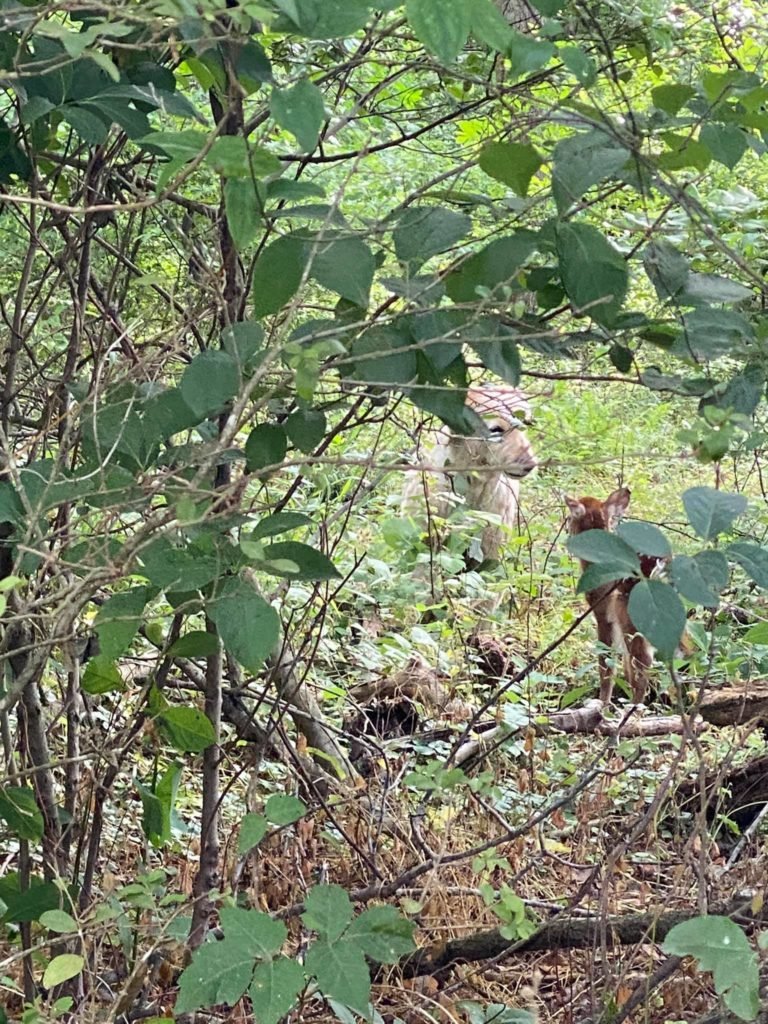 Is this not the most heartwarming incident that we have all come across in the recent past. Harley is our hero.
Note:
Do you have a story tip? E-mail: woof@monkoodog.com
The perfect app for pet lovers is right here – presenting the power-packed Monkoodog application. Brought to you by Stepett Technologies, this app flaunts a host of features that make grooming and maintaining your dog's health and appearance easy breezy. This application provides 360 degree dog-related services that include finding the nearest pets up for adoption in your location to providing informative news bits about dogs across the world. You can also look up essential pet-care services such as dog's health records, vaccinations, your dog's everyday. And you can also look for Pet Service providers, dog park, dog trainers, or beach, learning about your pet, and much more! Here is the best Dog Monitor app for Android!
Also See: 10 Reasons Senior Dogs Are The Best