We all have weird drunken stories that are a part of our most fond memories or the most embarrassing. From drunken calls to stranger's beds to even drunk weddings, the internet is filled with millions of laugh-worthy stories of mishaps that were a result of a bit too much alcohol.
We all think that our drunk stories are the most unusual and perhaps the most hilarious but what would you do if you wake up with a dog on your bedside rather than a human?
In one of the most interesting and bizarre incidents reported on the 21st of May, 2021, a woman woke up with a strange dog on her bedside that she had no recollection of ever owning or even bringing home.
Mia Flynn a 28 yrs old resident of Wales was out with friends on Sunday evening enjoying her weekend when things went slightly crazy and Mia got drunk. Deciding to end the party sooner than later, Mia decided to go home. Since the party was happening a few blocks away from her residence, she decided to take a walk rather than a cab.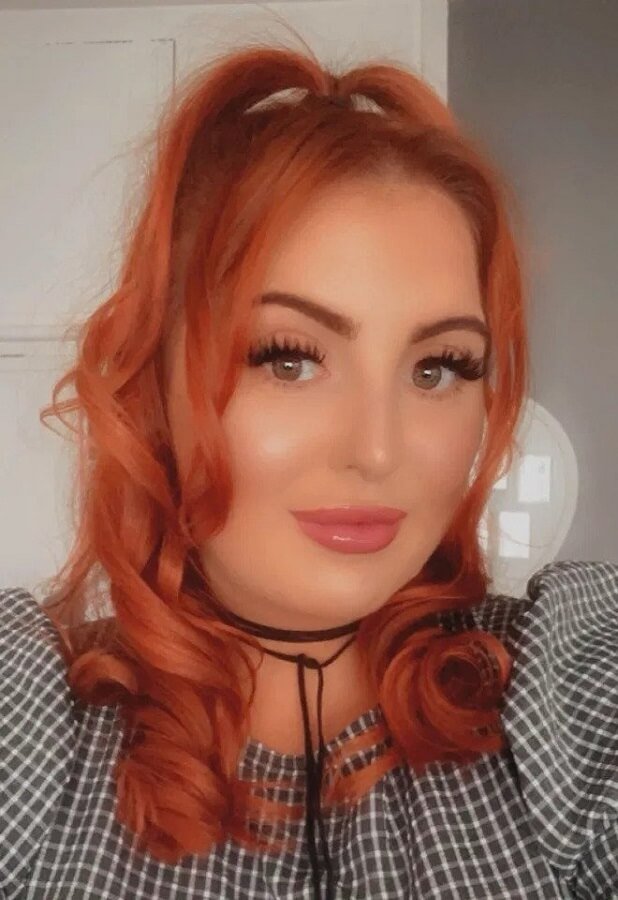 In a completely drunk stupor, Mia did not take long to fall asleep on reaching home. However, what she woke up to would have given any faint-hearted person a deadly heart attack for sure. With absolutely no memory of the previous night, Mia found a stranger sleeping on her bed. Funnily enough, rather than another human, it was a large black hairy Husky-like dog staring at her intently.
Also See: All You Need To Know About Camping With Dogs
Scared and petrified out of her wits, she expected to be attacked and mauled at any time but strangely the dog kept staring at her and did nothing. It was at this moment Mia decided to record everything that was happening on her Snapchat. In fact, she also found that in her drunken stupor she had taken a few haphazard clicks even the previous night.
Retracing the incident of the previous night, Mia found that the dog had simply followed her down the block and unknown to her had entered her home along with Mia herself. She posted about the incident along with a few pictures on her social media handle expecting someone to revert soon.
Thankfully within hours of her post going viral, Mia was contacted by a local resident staying nearby who finally claimed ownership of the dog. The owner was overwhelmed with gratitude towards Mia for keeping her dog safe, however, she could not stop laughing at the entire scenario.
What is more fascinating for the netizens worldwide is the fact that the dog trusted Mia enough to follow her home despite all odds and never disturb or attack Mia. Being in a strange unknown area with someone completely unknown would have frazzled any other dog, but this handsome fellow never attacked or hurt Mia, nor did it create any nuisance during the time period.
Also See: Dog Doing Yoga Goes Viral On Instagram, Steals Over 2 Million Hearts
The story being extremely odd spread like wildfire and has become one of the most talked-about trending happenings of the last few months. Many have shared and reshared this piece of news through various social media handles and also added numerous positive comments.
Some even went ahead and said that, given the current gloomy scenario all around due to the extremely delicate situation of global healthcare courtesy of the CoronaVirus, news like these that are funny and weird are small efforts to bring a bit of laughter and smile to our lives.
Note:
Do you have a story tip? E-mail: woof@monkoodog.com
The perfect app for pet lovers is right here – presenting the power-packed Monkoodog application. Brought to you by Stepett Technologies, this app flaunts a host of features that make grooming and maintaining your dog's health and appearance easy breezy. This application provides 360 degree dog-related services that include finding the nearest pets up for adoption in your location to providing informative news bits about dogs across the world. You can also look up essential pet-care services such as dog's health records, vaccinations, your dog's everyday. And you can also look for Pet Service providers, dog park, dog trainers, or beach, learning about your pet, and much more! Here is the best Dog Monitor app for Android!