A twitter hashtag thread about celebrity interaction stories of ordinary people bought forward the tale of Harry Styles dog-sitting for a commoner sometimes back. The moment the story was posted, it went viral and the post has been retweeted at least a few thousand times already.
I was outside a restaurant in Hollywood trying to pick up my take out order but couldn't go in because I was with my puppy. Harry Styles saw my predicament, tapped me on the shoulder and said he could watch Oscar while I went in. What a guy pic.twitter.com/B5bQ7PQYdI

— Rory Carroll (@rorydcarroll) January 9, 2020
Following the celebrities' story hashtag, Rory Carroll, a sports journalist at Reuters posted an incident that happened 2 yrs back in January of 2018. Rory had to pick up a delivery from a restaurant in Hollywood Boulevard but was unable to enter the place as he had his labrador puppy, Oscar along.
Oscar (he lives in Hollywood hence the name) pic.twitter.com/g9mfJbOkDE

— Rory Carroll (@rorydcarroll) April 11, 2019
The ex- 1D singer was in the news recently for leaving a hefty tip of 2020 $ for a server as a New Year bonus while holidaying in Carribeans. Within days of the report, once again an older incidence came into limelight proving that Harry Styles is unlike any other Hollywood celeb.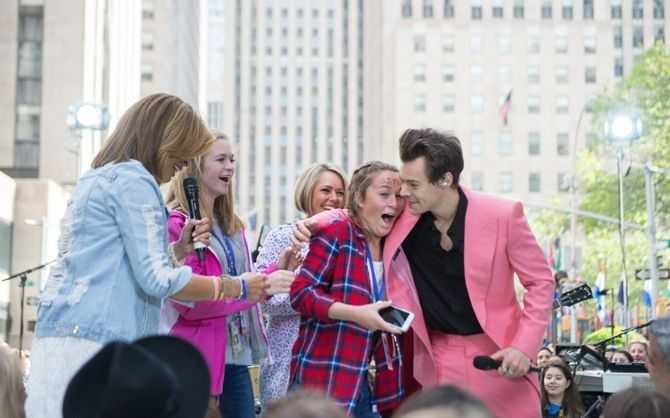 He was waiting at the sidewalk unable to decide what to do when someone tapped him on the shoulder and said that he would look after the dog for a few minutes so that Rory could pick up his food from the restaurant.
Shocked to see that it was Harry Styles, the singer and not an ordinary person, Rory could only stare with a flabbergasted expression. The sensational singer sent Rory in to pick his delivery while he waited patiently on the sidewalk holding Oscar's leash.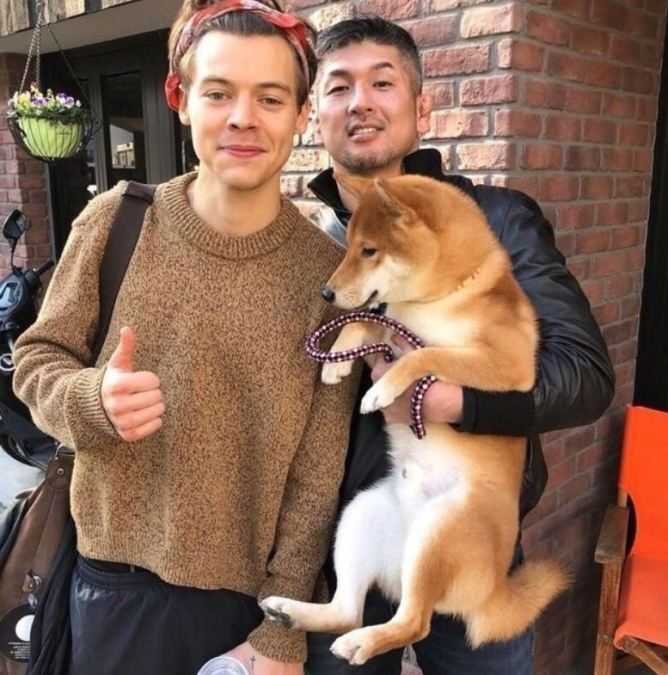 Rory further went ahead and added that Harry was so attentive towards Oscar, that he never even looked at his phone while he watched Oscar. Touched by Harry's sweet gesture, Rory also asked him for a picture for which Harry happily obliged.
Celebrities with a genuinely warm personality and helping nature are rare to find. The story shared by Rory Caroll once again proved that Harry Styles is truly America's Sweetheart!