Dogs are often very funny. Their natural comical acts are often the source of numerous viral videos and pictures on the social media. So it was not a very surprising coincidence when Cruft 2020 also had one such hilarious episode.
Cruft 2020 ended with a lot of beautiful memories to recall for the entire year. The biggest Dog show carnival hosted in NEC, Birmingham each year, Crufts had participants from over 43 nations worldwide.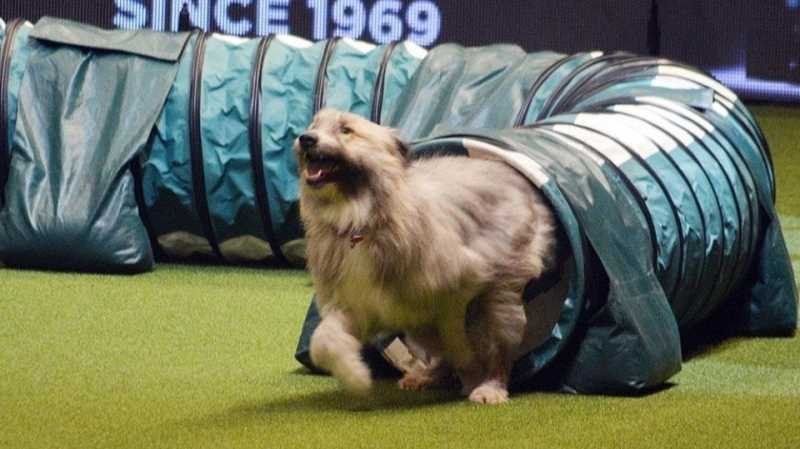 However, one of the main show stealers of the 4 day long carnival was Kratu, a beautiful and somewhat funny rescue dog. Handler Tessa Eagle Swan herself could not keep a poker face during the competition given the hilarity of the situation.
Like any other dog, Kratu went up the center stage to perform a great run at the agility course. However instead of doing as instructed, Kratu decided to just enjoy his time. Ignoring every obstacle and jumps, Kratu jumped all around the arena having fun and playing like any other happy dog.
Kratu's back at it again ?? #Crufts pic.twitter.com/Eeg3c1Cjej

— Crufts (@Crufts) March 6, 2020
In fact, he even decided one of the jump poles was going to be his stick to play around with. Grabbing the pole, Kratu went ahead and dragged it all around happily playing. Viewers were flabbergasted by his attitude and happy go lucky behavior and could not help but laugh at his comical stunt.
Cruft decided to post the video in their official Twitter account, only to gain further attention social media split into episodes of boundless laughter at Kratu's run in agility course during the show. The video has already garnered over 270,000 views and 9.5 likes. It has been shared 2.3 k times already since it was posted.
With over 20,000 participants, only 200 of the best could make it to the finale held on 8th of March, 2020 at the 43 hectare NEC in Birmingham, UK. With a list of unconventional winners, the Dog Show certainly had a very interesting run this year.