Kentucky Tornadoes shattered everything that came into its path, lives were lost, but Molly Hughes got saved. She was at work leaving her beloved dog Sally at home. Molly's house lies at a place that lay directly in the tornadoes' path on that fateful day.
'I was so afraid, and the only thought in my mind was that I needed to go to my dog,' Molly told WPSD Local 6. I was so paranoid and just wanted to go home to Sally.
Molly drove back to her home in her truck only to find broken trees uprooted by a tornado, blocked streets and shattered telephone poles. She ran towards her house and found her house completely destroyed.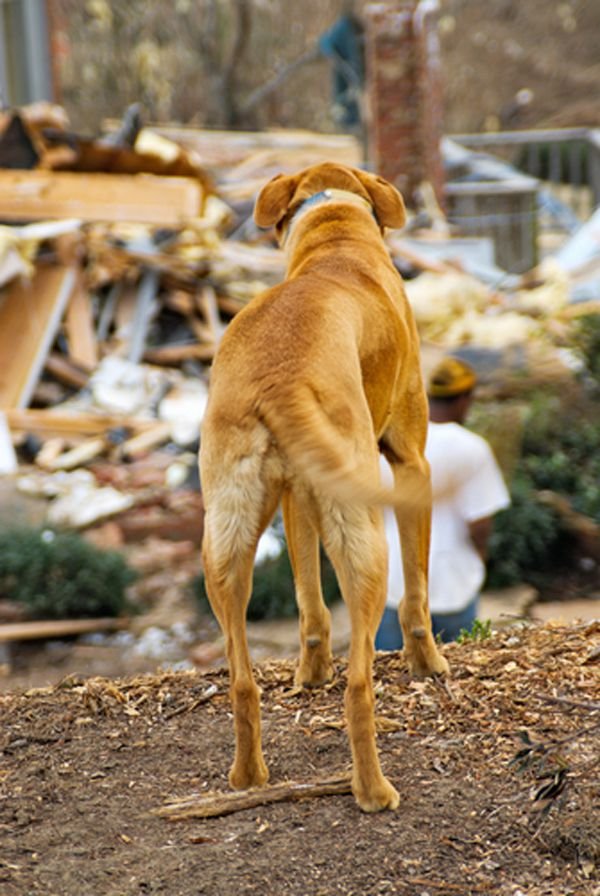 'The moment I entered, I got afraid, the house was broken, I thought my Sally was gone,' said Molly. I started crying and screaming her name.
To Molly's surprise, Sally ran out of the wreckage, wagging her tail. The dog survived the tornado. 'She came to me with an expression to comfort me like it's okay, mamma, I am here for you,' said Molly.
Also Read:- Sniffer Dog Deployed At Biligiri Ranganathaswamy Temple Tiger Reserve
It's a miracle how Sally survived tornadoes because the tornadoes flattened and destroyed the entire neighborhood. Sally and Molly just happened to be lucky.
But this is just one story. Not many were this lucky. Human lives were lost. Damage was beyond control. So many people lost their loved ones. Whole families vanished.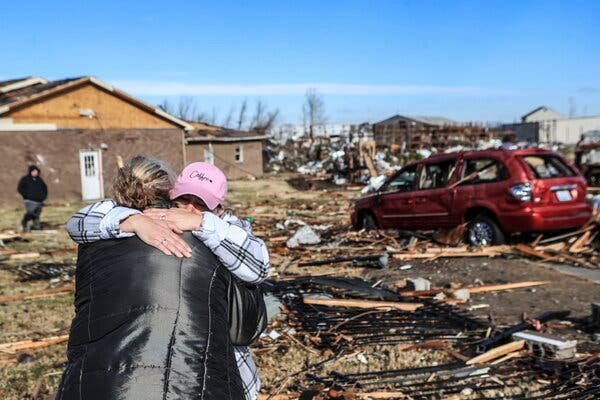 GreaterGood is helping such kentucky tornado victims. They are trying to save the lives of those who are luckily alive.
Here's a video of the destruction caused by Tornado.
Suppose you feel like helping the victims by donating. In that case, you can support the relief efforts in:
Arkansas,
Kentucky,
Illinois,
Mississippi,
Missouri, and
Tennessee.
The people are trying to help each other, and rescuers work day and night to help our little furry friends and humans. A little donation can help in reestablishing lives after such disasters..
Also Read:- Family Gets Early Christmas Miracle With Safe Return Of Dog
Get your Personal Pet Care Assistant Now! Available on