This year's election in the UK was in buzz for a different reason altogether. Current Prime Minister Boris Johnson walked in at Methodist Hall Polling Station with a specific cute companion. The relaxed and chilled Prime Minister was confident that everyone got a good look at his adorable and great looking partner at all the time he was there to cast his vote.
In case you are wondering if it is his current girlfriend Carrie Symonds, then you can't be more wrong. Though the buzz surrounding her absence was there, people were more interested in the cute, cuddly bundle which seemed to have Prime Minister's undivided attention all the while he was at the polling booth.
You can check out the video if his arrival at the polling station at:https://www.youtube.com/watch?v=lb9fjH52nDU
The Jack Russell puppy is no ordinary dog. He rose to fame at the age of 15 weeks when he was adopted as a rescue by Prime Minister Johnson's girlfriend Carrie Symonds and named Dilyn. Known for its boisterous nature, the adorable Jack Russel terrier is undoubtedly a peach of everyone's eyes.
A victim of gunshot wound and abandonment, Dilyn's scarred past is forgotten and buried because today he is one of the most cherished and loved celebrity dogs of all time. Dilyn's astonishing recovery from such a massive death blow is an inspiring tale of fighting spirit and never letting go.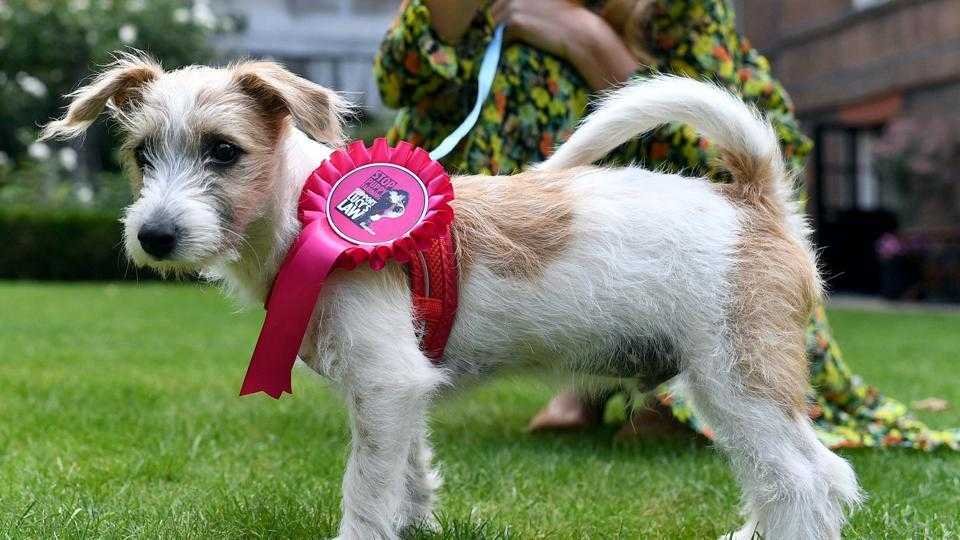 Prime Minister Johnson indeed loves this white furball a great deal. Almost all the photos of the PM and Dilyn seems to have him totally and utterly in love with the pup. His entire camaraderie with Dilyn showcases an entirely different side to his persona which is new for a cut-throat politician like Boris Johnson.
Since Prime Minister Johnson and his current girlfriend Miss Carrie Symonds moved to 10, Downing Street, Dilyn has found a permanent home with them. The idea of rescue and adopt instead of buying is a clear example that the current PM of the United Kingdom and Miss Carrie Symonds has tried to set to make more people aware of the situations abandoned dogs face.