Dogs are often called as one of the kindest and loving animals. They are known to be especially protective of kids and elderlies. However, for one family of Wyoming, this belief proved to be completely wrong.
Bridger Walker, a tiny 6 yrs old brave boy is proof that not all pet dogs can be good with kids. His 4 yrs old sister was playing near their house unaware of the impending danger when a fierce German Shepherd decided to pounce on her mistaking her for an intruder.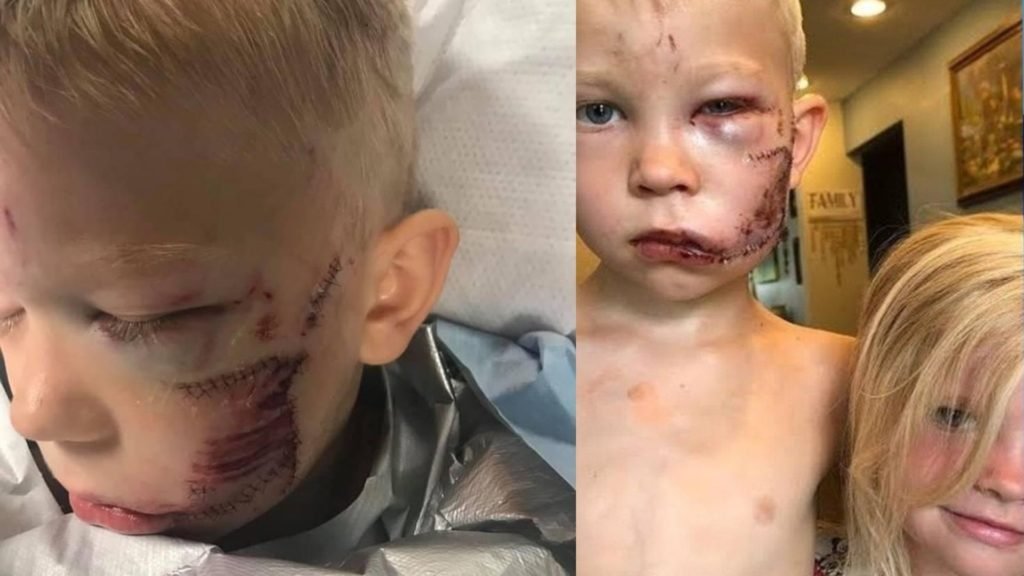 Bridger in an attempt to get his sister away came in between. Badly attacked and mauled by the dog before anyone could even stop it, Bridger was rushed to the Emergency room in a bloody condition. After receiving medications and over 90 stitches on the left side of his face, he was deemed out of danger and sent home to recuperate.
According to his father when they asked why he did it, Bridger responded saying that saving his sister's life was more important than anything else. His aunt Nicole Noel, posted his heroic deed on Instagram calling him a real-life Avenger.
The post soon garnered appreciation from people garnering over 200,000 likes and 12,000 comments. Interestingly, the post reached even the famous Reel Superheroes and every Avengers came forward with special messages and gifts for the brave kid.
Chris Evan responded to the post saying he would send him a specially made real Captain America Shield while Robert Downey Junior mentioned a special surprise gift for him. Tom Holland aka The Spiderman invited Bridger to visit Spiderman 3 anytime he wanted during the shooting.
World Boxing Championship Authority along with their current titleholder Tyson Fury has decided to give Bridger the honorary title of World Boxing Champion because of his extremely brave and benevolent act.
Additionally, Anne Hathway, Mark Ruffalo, Zachary Levi, Russo Brothers, Robbie Ammell and many other Hollywood celebs reached out with special messages and gifts for Bridger. As per his Aunt, Nicole's recent most post on Instagram Bridger is happy and recovering well. Even though he is not yet able to smile or open his mouth because of the stitches, he seems to be glad for all the appreciations he is receiving.
Also See: Hilarious Video Of A Woman Pranking Her German Shepherds Goes Viral