We all know dogs have their personality trait. They love being vocal and protesting when they want to express themselves. These days, most of the pets have been regular uninvited guests during 'work from home' schedules, often interrupting meetings, video calls, and even live telecasts in a very comical manner.
However, this time around, a dog has gone viral because of his inability to follow instructions the right way. It's not just a single episode, but in fact, this dog lives in its world, guided by her will.
Shiba Inu is one of the most ancient dog breeds known for their resilience and strong-willed attitude. Their fluffy and adorable exterior hides a powerful personality that is brave, loving, and highly active.
A Hongkong based family man Yoko has 4 of these adorable goofballs named Kikko, Sasha, Momo, and the youngest of them all, Hina. Yoko has a habit of maintaining a dogs' photographic record. We all know that clicking a nice photo of pets is challenging unless they are trained well for it.
The four dogs have a huge fan following on social media, and they already were HongKong's mini celebs before they went viral globally overnight. With around 101 thousand followers, their Instagram handle seems to be catching more attention. You can check them out at Yoko's profile.
During the first photoshoots, Yoko realized Hina took her resilient personality trait to the next level. Each time it was time for the adorable four dogs to click photos, Hina kept doing precisely the opposite of what she was instructed.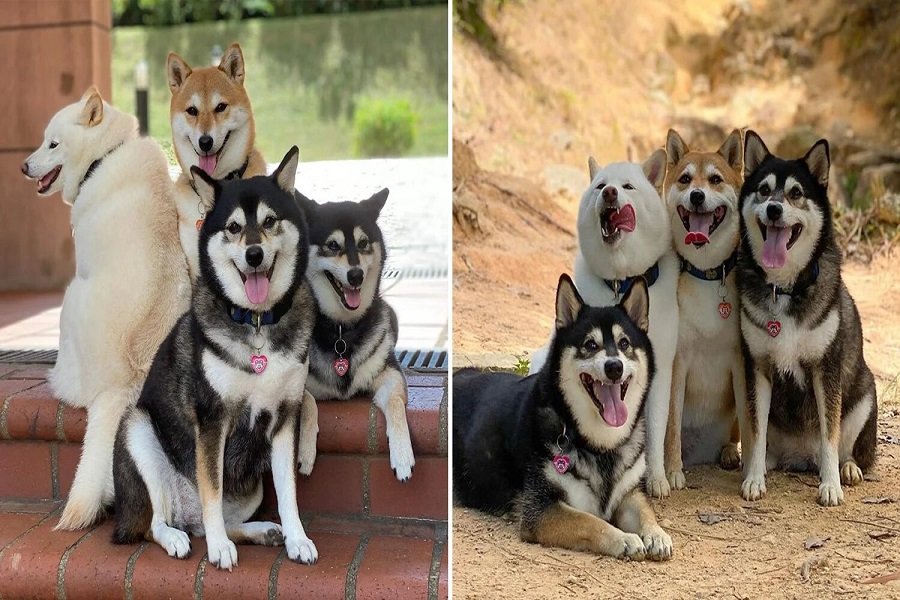 Soon enough, Yoko began to keep track of Hina's weird and comical behavior and decided to post a series of photos of the adorable 4 for the viewers to see how much of an oddball Hina is.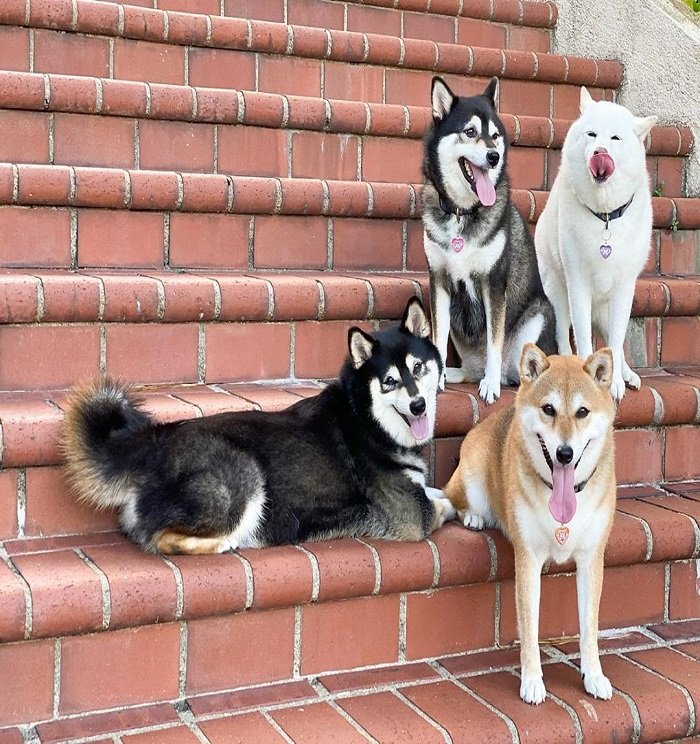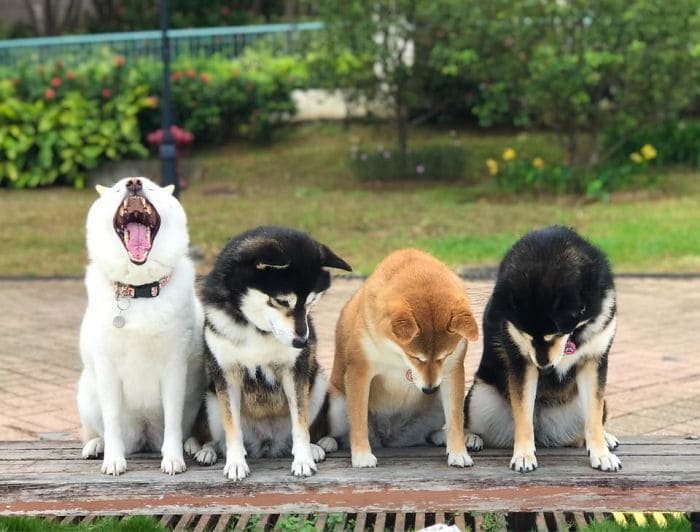 Since the photos went viral, Dog lovers and netizens alike have not been able to get enough of this adorable and weird Puppy. The contrasting personality of Hina in comparison to the charming and extremely well-behaved trio has made these series of photos more sensational.