The death toll is constantly on the rise with more than three million total cases of COVID-19 globally, there's hardly any uplifting news these days in these distressing times. But while we put ourselves together amid the pandemic, there seems to be someone who is showing quite some enthusiasm and support these days.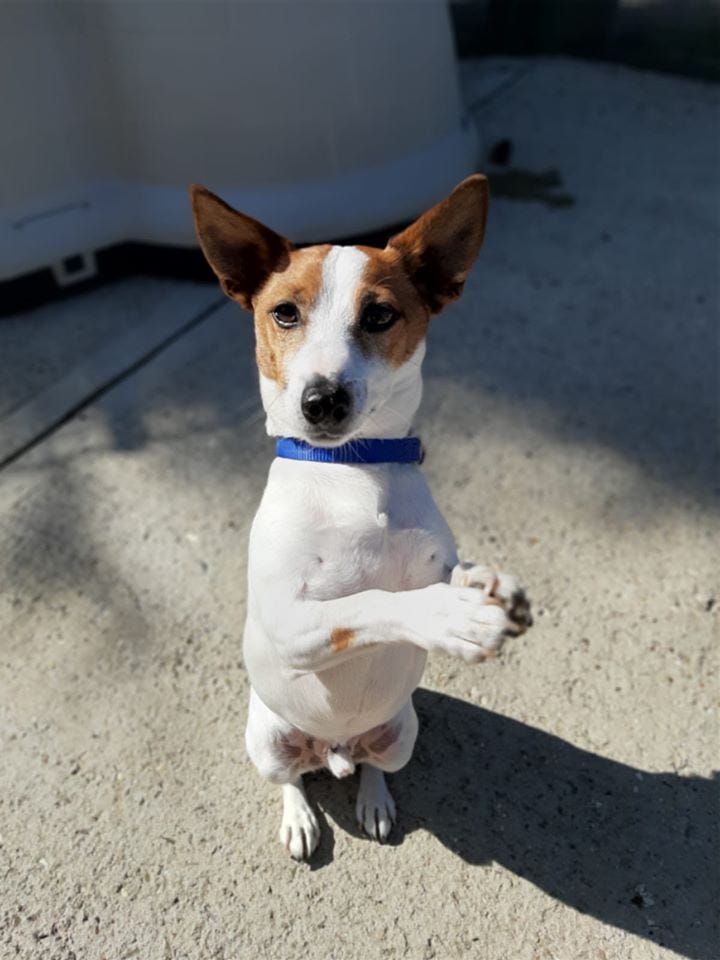 An adorable rescue dog named Smudge joins in with claps for Health workers. Image by RSPCA
Smudge, a rescue dog of the Jack Russell breed, has been joining the National Clap Movement every Thursday at 8 pm, extending his support for the NHS (National Health Service) in England during the coronavirus outbreak.
The adorable six-year-old Jack Russell, who is currently being looked after at a rehoming center in Norfolk, pits together his paws to clap for the NHS for their commendable work in these hard times. The team at the RSPCA (Royal Society for the Prevention of Cruelty to Animals) Eau Brink Rehoming Centre is delighted to see the heartfelt gesture of the dog every Thursday without fail. 
The RSPCA workers shared the heartwarming video of Smudge clapping along after he was shown by one of the trainers how to proceed along. Penny Skate, the chairman of the Norfolk West branch trustees, when talking about the pooch praised him by saying that "Smudge is a clever boy" and a delightful little dog when he's around. Moreover, she added that he seems to "put his heart and soul" when he claps along with his carers and trainers.
Furthermore, Skate hopes that with the times being uncertain nowadays, the heartening video of the six-year-old Jack Russell might bring a smile on the faces of people across the country.
In a statement by the Eau Brink Rehoming Centre, it was said that Smudge likes to go on long walks and loves to play and spend time both with other dogs and humans alike. Although he likes being in and around the center, his hunt for a permanent new home is still on.
While the rescue shelter in Norfolk is currently not admitting visitors these days, willing people can donate in support of the dogs at the center.