The dog squad of the Delhi police crime branch has got a pretty disciplined routine. You can always see them training intensely at crowded marketplaces, airports, metro stations, etc.
Now, the officials have decided to deploy these dog squads in the service of the city. The dog squad will be deployed in the city to help the police and whatever way they are capable of. For eg- tracking and investigation.
As of now, the dog squad has got 64 trained dogs. The breeds are Golden Retrievers, German Shepherds, Belgian Shepherds, Labradors. Forty-nine out of these 64 trained dogs are good experts when it comes to detecting explosives. Thirteen of them are good at tracking.
How dogs are playing a vital role in safety and security?
These dogs are experts at identifying narcotics, finding stolen goods, detecting explosives, searching for missing children and adults. These dogs go through very well-organized training to make them experts. They follow a strict regime of diet and exercise.
These dog squads are part of the Republic day and Independence day parade every year. They march in the parade with their handlers.
Manoj C, DCP(Crime) said, ' These dogs play a very important role in the safety and security of the people. They might not be at the forefront but they play a vital role. We have had plenty of examples where these dogs have guarded shopping malls, markets, airports. We train them at the Indian Army's Remount and Veterinary Corps base in Meerut.'
A few of them got their training from the Border Security Force in Madhya Pradesh. They can work with all of the police teams very well.
The training of dogs for the purpose starts when they are six months old.
The capital is always in need of more protection and safety. It is in here that we need the dogs more than anywhere else. In Delhi, we always have some sort of VIP duties here. It requires more than the human eyes to detect danger. The dogs became more relevant than ever after the two IED incidents in Shahdara.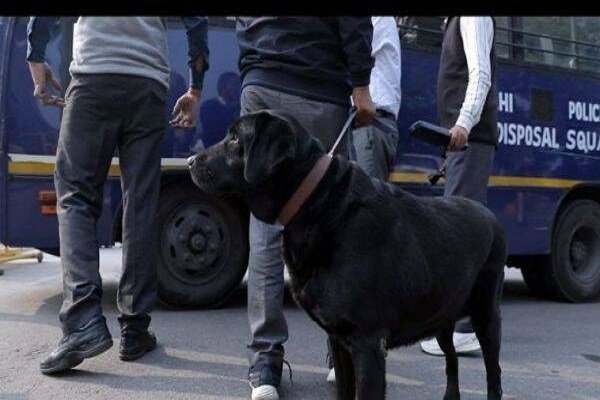 Once the dogs complete their training, the dogs need to qualify for a practical test and need to get a certificate. Even their handlers need to qualify for a practical and written test to get that certificate. If they fail by any chance, they receive extended training.
As of now, the dogs have been deployed at ten police stations in the capital. The stations are Chanakyapuri, Darya Ganj, Dwarka, Janakpuri, Model Town, Maurya Enclave, Kalyanpuri, RK Puram, Sabzi Mandi, Saket,
At the Saket police station, ASI Gautam along with his team take care of the Golden Retrievers and a few others who were deployed in 2019. In the words of ASI Gautma, ' We feed them a diet full of nutrition. We serve them eggs, roti, Dalia, mutton, milk, etc. We also take care of their training. They get appropriate time to play with their friends and handlers.'
In Delhi, the police deploy dogs at all the crowded places like Chandni Chowk, Tis Hazari court, ISBT to detect bombs and explosive materials. They have been really very helpful in keeping the city safe.
Also See:- A Little Cute Dog Who Is A Master Of Hide And Seek