The Centers for Disease Control and Prevention said that the United States of America will be imposing a ban on the influx of dogs from a list of 100 countries identified to have the prevalent risk of rabies. This ban takes effect from next month, i.e., 14th July 2021, and will remain in place for 1 year.
The reason proffered by the Centers for Disease Control and Prevention for the ban is that despite the requirement of proof of rabies vaccination for dogs coming in from the mentioned countries, there had been a sudden increase in the influx of dogs that were too young to be vaccinated fully against the deadly disease.
The ban is applicable on the influx from other countries along with the returning of dogs that have spent time in a country identified to be at high risk for rabies by the published list. Therefore, even pets that belong to Americans that have spent time in any country mentioned in the list will have to spend at least 6 months in a country at low risk for rabies before being permitted to return to the USA.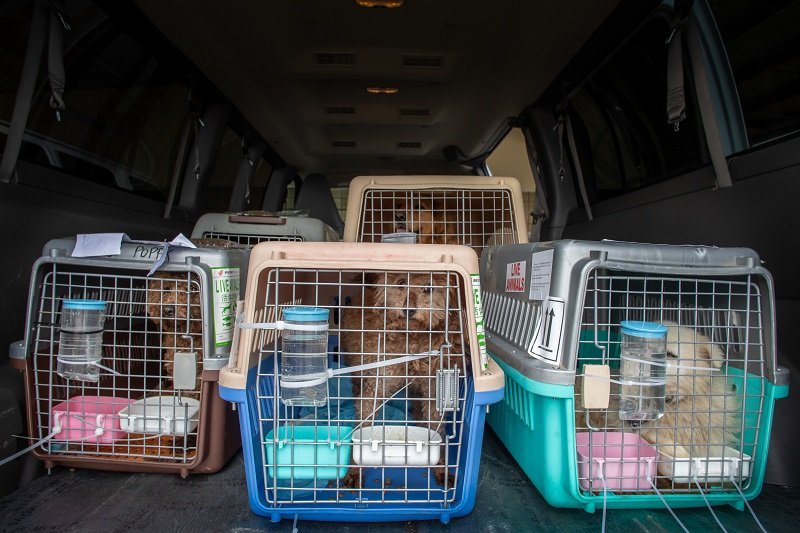 The ban will provide for exceptions for dogs that fall under the categories of guide and support dogs regardless of their origin. The President of the American Veterinary Medical Association, Douglas Kratt, supporting their decision said that if dogs that are being brought into the United States of America are going to be pets, it is necessary to make sure that these dogs are healthy dogs.
Also See: The Best Joint Supplements For Dogs
The ban will be implemented keeping in mind that rabies is a viral disease that proves to be fatal for most animals and human beings. Spreading through a bite from any rabid animal, the disease damages the central nervous system with an impossibility of any curative medical intervention possible.
Note:
Do you have a story tip? E-mail: woof@monkoodog.com
The perfect app for pet lovers is right here – presenting the power-packed Monkoodog application. Brought to you by Stepett Technologies, this app flaunts a host of features that make grooming and maintaining your dog's health and appearance easy breezy. This application provides 360 degree dog-related services that include finding the nearest pets up for adoption in your location to providing informative news bits about dogs across the world. You can also look up essential pet-care services such as dog's health records, vaccinations, your dog's everyday. And you can also look for Pet Service providers, dog park, dog trainers, or beach, learning about your pet, and much more! Here is the best Dog Monitor app for Android!
Also See: Why Does My Dog Keep Turning Around Before Going To Sleep?