Making their dog famous is a definite thing every dog owner considers. And why not? Your adorable puppy deserves all the attention it can garner, and there are ample dog lovers out there just waiting for pet pictures and wish to know the kind of life your beloved pet leads.
Thanks to social media and networking sites like Facebook, Instagram and Twitter, it's a child's play to take advantage of it and give your dog the kind of publicity you want.
It has become a norm for pet owners to use Instagram to share their pet's adorable adventures with the world. After all, the world is full of pet lovers and Instagram is teeming with them!
So how could you use it to your advantage?
What are the things you must do to make your doggo a household name?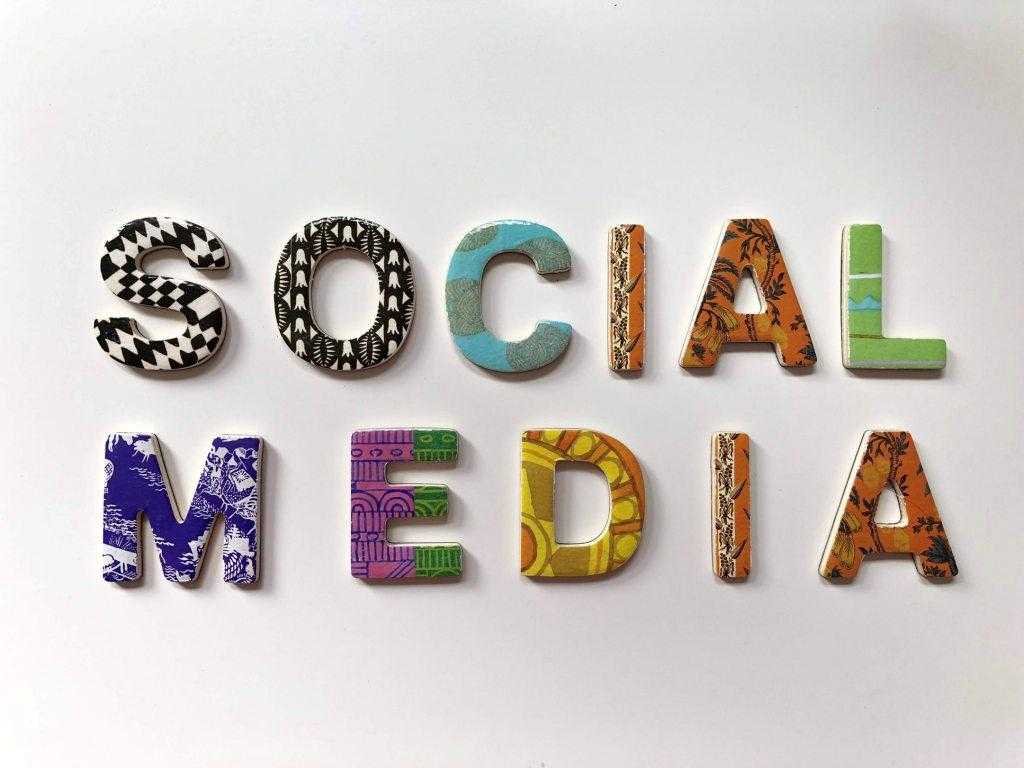 While social media does give you free publicity, you would still need to walk that extra mile for that extra result, which is, thousands of followers and your dog famous enough for everyone to recognize.
Secondly, Instagram is a great way to get your doggo noticed for commercials as well. Film makers and Ad producers skim through thousands of puppies and dogs on Instagram for a gig and you never know, your dog's gig could be right around the corner!
So here we are, with a few tips and tricks to make your dog popular on social media:
Instagram
Instagram is one of the most popular apps today, and the global base of customers using it constantly. Instagram gives you instant access to the whole world. Therefore, it is the easiest way to get your dog noticed on social media.
Here are a few steps to get that popularity for your pup on Instagram :
Use Your Dog's Uniqueness: What makes your dog special? What are the tricks he can perform so well it sets him apart from other dogs? What are the cute antics that makes him/her a sweetheart? You must make a note of these. Once you have figured this out, the next steps are only easier!


Taking Insta Worthy Pictures:

Your dog's uniqueness can become a sensation if you know how to click in that perfect angle. After all, photography is one of the few crucial things that can completely make or mar a picture! 




Get yourself a DSLR, or if not, a smartphone with a really high resolution camera. These days, using a smartphone can be a great way to click, edit and post pictures online, thanks to the many apps available. 

You could throw in a bit of photoshop or use simply make-do with Instagram filters. But photoshop will definitely have an edge over filters. These are a few tips that make your pet's pictures different from everyone else's.
Consistent Insta-Posting:

When using social media, always remember that people's memories don't last long when browsing through feeds.




One of the most important keys to make your dog noticed is to post pictures consistently, so your followers always come across your dog's pictures every few hours. Posting an image or two every few hours will do the trick and keep your dog in the loop, not allowing him to fade from people's memories. 
#Hashtags #Are #Amazing:

When on Instagram, go the #Hashtag way. A rather vital tool that gives pet lovers easy access to hundreds and thousands of pet pictures on Instagram is just a couple of #Hashtags with the pictures. But make sure that you use relevant hashtags for the right effect.





Here are a few examples:

#doglover #petlover #pets #pets2019

#dogsofinstagram

#petsofInstagram #adorabledog #cutedog #puppy #liveheed #puppylove #dogoftheday #dogstagram #puppiesofinstagram #instagood #ilovemydog #lovelypuppy #photosoftheday

Facebook
While Facebook isn't as popular in terms of reaching out to a huge mass as Instagram, it sure can serve as an additional platform to make your dog famous.
This is because usually people who are addicted to pet pictures on Instagram try looking up the same pet on Facebook, and you can take advantage of that.
Here are a few steps to get that popularity for your doggo on Facebook:
Create a Page Especially for the Pup: Unlike Instagram, Facebook can be a good platform to share long posts and stories about your pet. This is because Facebook isn't just an app, it's pretty great to sue via desktop as well, which makes it more popular among the lesser app users. That could be your target audience for posting on Facebook.Creating a pet-specific page gets you more attention than just the information on your own page. Dog lovers and dog owners can like your page and follow it for updates.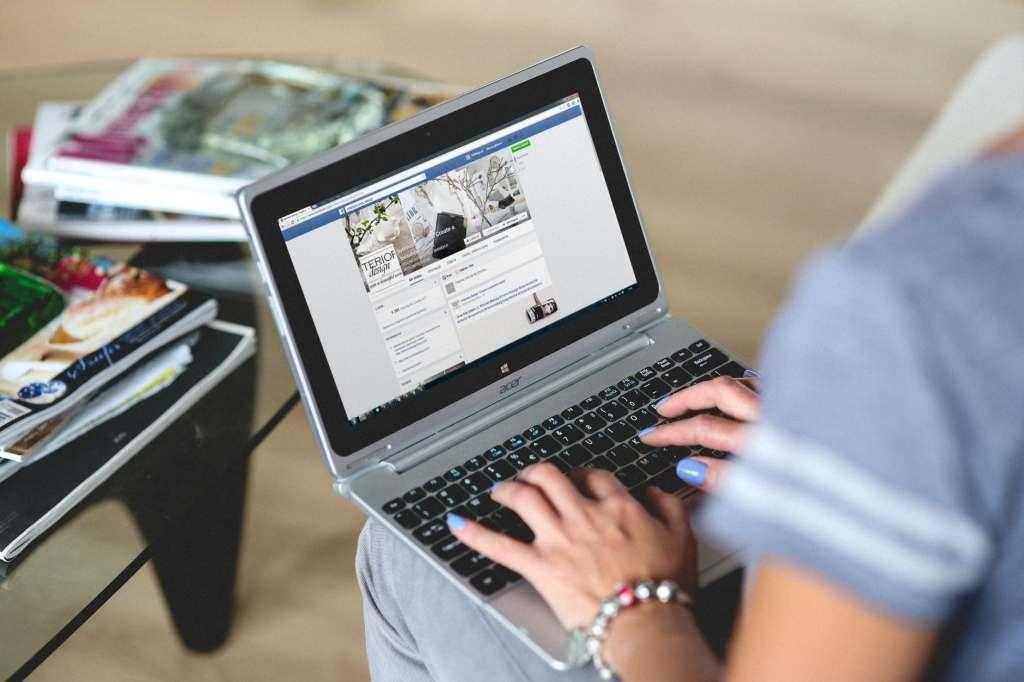 Choose a Name that Stands Out: In order to be unique, one must do everything differently. Make sure that the name of your Facebook page for the doggo is as unique as it can be.You may google dog names, go through other similar sites and pages and figure out a name that suits the uniqueness of your dog and is social-media friendly.But why pay so much attention to a name? This is because if you choose a not-so-unique name, chances are that some other dog owner has already created a name with that page and your new page will always show up second when people search for dog-related pages.
Build an Audience: Here comes the tricky part. While creating a page and choosing a name may take a bit of your time, building an audience is definitely time-consuming.One of the easiest ways to do this, of course, is by posting consistently. It's hard to get noticed at first, but with time, you will see your pet's fan base growing.Make sure that your posts have quality content, pay attention to the pet stories and basic things like spelling and grammar. Make the stories sound as interesting as possible.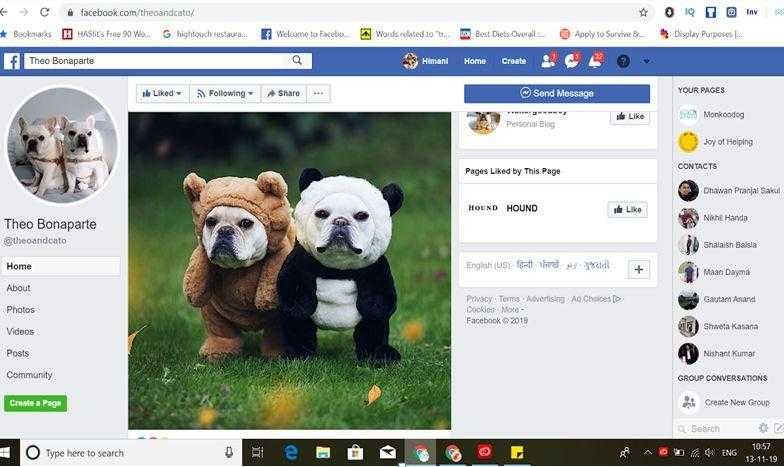 You can use the pictures used in Instagram, of course. In fact, you can link your Instagram page to your Facebook one and so, everything you post on Instagram can be shared to Facebook without any additional effort.
You may even advertise your Facebook page on Instagram, and urge your followers on Instagram to follow your dog on facebook.
Try out the secrets and tell us if they worked for you.