Very few things are as happy and joyous as having a kid and a pet dog growing up under the same roof. Kids and dogs gel very well with each other and tend to become severely attached to one another as they grow up together. In this blog, we inform you about the top 10 dog breeds for homes with kids.
Very soon they will become protective and find lifelong friends in each other. Dogs tend to be very cautious and affectionate around children. So, if you have a kid at home and if you're looking to adopt a pooch, here are some of the best dog breeds that thrive in households with kids.
Are you looking for Pet Care Services in Delhi NCR, Then download Monkoodog PetCare App.
10. Cocker Spaniels
A typically gentle and playful breed of dog that is dependable around kids and makes for all-round great pets. The American Kennel Club says that Cocker Spaniels are perfectly suitable for active kids who need a playmate to burn off all the excess energy with.
The breed is eager to please and easily trainable. They make wonderful greeters and will make you feel like the most special person on earth when you get back home to them.
9. Labrador Retriever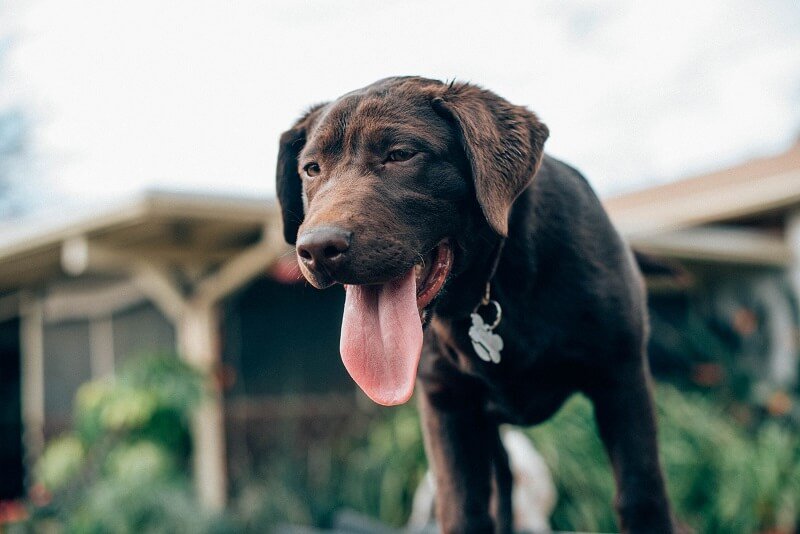 A fantastic family dog that thrives greatly in families with lots of in-house members and children. These enthusiastic dogs love to play around and require a lot of exercise.
They make a great fit for active children as these dogs can engage in a lot of activities – run, jump, swim, and play fetch.
Labs enjoy being kept engaged so you can teach them a trick or two and have fun with these furballs whenever you like.
8. Mild-mannered Poodle
It makes a great family dog owing to its well-behaved and even-tempered nature. Standard Poodles are low barkers and fit in well with active families with their playful energy.
These friendly dogs love to socialize, both with human beings as well as other dogs they come across on a walk.
These smart and trainable dogs have a keen sense of child security – they are sensibly protective and like to keep an eager watch over children both at home or outdoors.
7. Enthusiastic and comical Pug
These clever and exuberant dogs have adorable sparkly eyes and droopy faces that will delight adults and children alike.
These pint-sized pooches are eager playmates ready to jump and run about whenever you want to.
These cuddly dogs are low-maintenance and barely ever bark, making them a good choice for families with children.
6. The Beagle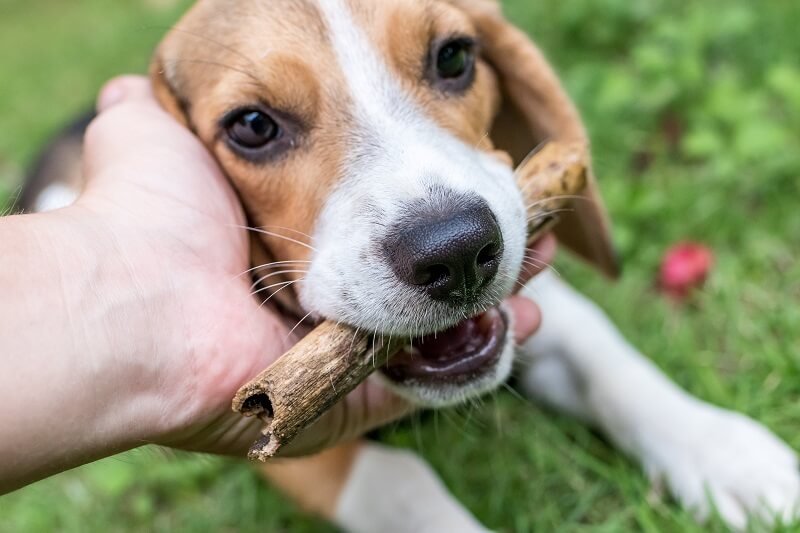 Is a well-behaved and loving dog that has playful energy and enjoys spending time playing with kids a lot.
These famously human-friendly dogs are super inquisitive and good-natured but they do crave a lot of attention.
They are super protective of children in spite of their small frames (Beagles have a maximum weight of 35 kgs.) If you have a house full of kids that need both company and guarding, a Beagle is the absolute right choice for you.
Also See: Top 10 Popular Dog Breeds In The World
7. Golden Retriever
Is a super popular breed of dog – so much so that they even have their own day. Yes, February the 3rd is celebrated as National Golden Retriever Day.
This day celebrates all the lovable traits of this exceedingly friendly and active dog breed. Their well-behaved and playful personalities make them a great choice for kids and families.
Their patient, tolerant, and enthusiastic nature makes them rank among AKC's top 5 most popular breeds.
4. Border Collie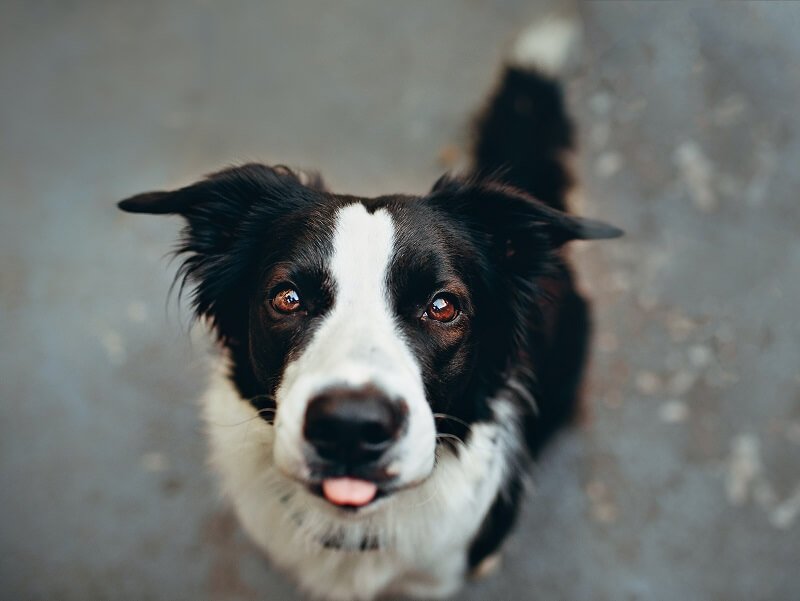 This breed is known as a People's Pup and thrives under their human parents' attention. This mild-mannered breed is reliable and aims to please making them a popular choice among families with kids.
This breed is also easy to train and learn new tricks and acts quickly. These dogs do very well with active families that like to spend a lot of time outdoors. Collies also gel well with other pet dogs or cats.
3. Havanese
A popular and eager-to-please breed of dog that does exceptionally well with active families with kids.
These dogs love to play and cuddle and shall prove to be a severely loyal companions. The pocket-sized breed is easily trainable, gets attached easily, and loves to spend time with their human beings. If you have a lot of stay-at-home members in your family, this dog is the right choice for you.
Also See: 10 Best Dog Breeds For Outdoor Junkies
2. Lovely and Pleasant-natured Shih-Tzu
The perfect dog breed for families, especially those with kids. The dog has been bred as lap dogs but they enjoy a nice lap around the park just as much as the next dog.
This cuddly pooch is an eager and loyal companion. They also tend to be less loud and bark less than other toy breeds and fit in very well with families that have small children.
1. Majestic & super friendly German Shepherds
These dogs are exceptionally gentle and affectionate companions that also make great family pets. They are extremely calm and respectful.
Their reliable and protective nature makes them ideal pets for homes with kids in them. They have a ton of energy and fit in with active families that like to go on runs, play extensively, or even hike.
Widely considered to be the best among guard dogs, the German Shepherd is a loving, playful, and energetic addition to any family, especially those with kids.
Are you looking for Pet Care Services in Delhi NCR, Then download Monkoodog PetCare App.