If you have a puppy at home then you would be having too much responsibility towards him. When you want to go out of town it becomes extremely difficult for you to leave him alone at home, right? Moreover, he will be treated as a family who always needs your attention, and your companionship, and will be more attached to you and your family from the day you started adopting him.
A few times you have to travel somewhere without your pooch and you will be thinking about who will be taking care of him in your absence, right?
He may spoil your furniture, may behave rudely, or may spoil your backyard or garden, when you are not around. He may become upset and start to howl or cry the whole day due to separation anxiety.
But now you don't have to worry at all. You can leave him at pet boarding centres around you. Your furry ball of joy will have a lot of happiness and will also get many friends to play with.
The people at boarding will treat him and take care of him just like the way you do. He may never feel bored in your absence.
This article mentions the list of top Dog Boarding Centres In Delhi NCR. So, without further delay, let's go through the list which may help you when you want to board your pet if you are going outstation or for vacation.
Are you looking for Pet Care Services in Delhi NCR, Then download Monkoodog PetCare App.
Top 5 Dog Boarding Centres In Delhi NCR At Your Home
1. Mischievous Fur Balls
They provide a super Dog Boarding Centres In Delhi NCR facility for your doggy. They welcome all breeds of dogs as mentioned by Gaurav Sakhuja, a chief facility director.
Dogs above three and a half years are accepted and need to be vaccinated before enrolling.
They have a well-trained and compassionate team who cares well for your dog and they will feed your dog homemade and good nutritional food and the food that your dog loves to have.
They do have a team of well-skilled groomers for cleaning and grooming your dog. He will have a space to freely roam around.
Contact Info
| Address: | Sector 70, Noida, Delhi NCR |
| --- | --- |
2. Snouters
It is considered to be one of India's best 5-star home-stays for dogs. They take care of your pet while you are away from home.
They also provide doggy boarding along with daycare and in-home pet sitting. They do care about the health and well-being of your pooch in your absence.
Your dog will get a home-like ambience. They ensure that you and your pup will have a great vacation.
Contact Info
| Address: | Vasanth Kunj, Delhi, Delhi NCR-110070 |
| --- | --- |
3. Bark N Walk
When you wanna go on vacation and leave your doggy at the boarding centre, then you can consider leaving him at Bark N Walk.
Your pup can chill and have fun even when you are not with him. You will get many facilities for your pup under a single roof and can be delighted to stay there.
It's cost-effective and you can get expert trainers, experienced vets, and dog walkers, who will calm your dog and take care of him when you are away from him.
Even your pup needs recreation once in a while, so without any doubt, you can leave him at Bark n Walk.
Contact Info
| Address: | Bijwasan, New Delhi, Delhi NCR-11006 |
| --- | --- |
4. Another Home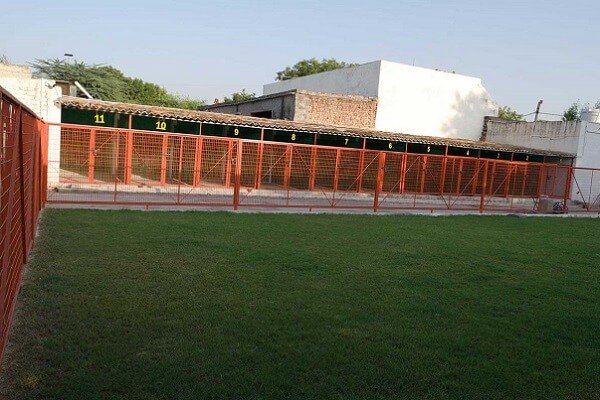 Are you bothered about leaving your dog alone at home when you want to go outside for a tour? No worries, Another Home is the best boarding point for leaving your furry friend.
You can rely upon the people at Another Home as your dog will be under capable and caring hands.
They ensure a safe, secure, and stress-free environment for your furry friend. It has a team of experts who can take care of any breed of dog.
Contact Info
| Address | New Delhi, Delhi NCR – 110071 |
| --- | --- |
5. Stay Pawsitive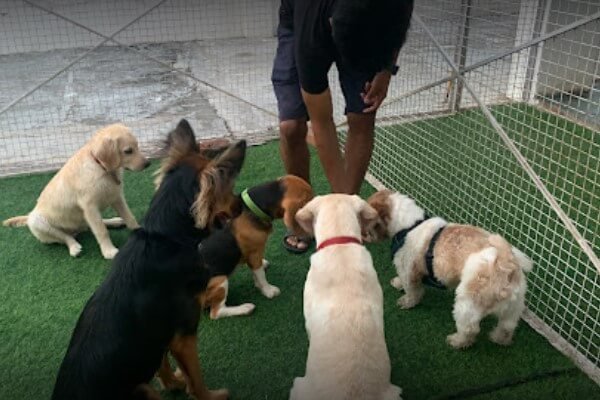 It is your doggy's home away from home. They provide pet boarding, daycare facilities, fresh meals, 24-hour surveillance to watch your dog's safety, training, nutrition counselling, and many more.
If you are going out for a long-term vacation or a family tour or a business meeting, you can drop your pup at Stay Pawsitive.
They have a team of experts who care about your dog and your pup will get happy in your absence also.
Contact Info
| Address: | Sector 10 Dwarka, Delhi NCR |
| --- | --- |
Final Thoughts
Dogs make our life filled with joy and happiness. They are our best partners and are loyal to us, and they can understand us better and guard us in times of danger.
They become one in the family from the day you adopt them and they try to spread happiness in our lives.
But, there are times, you need to go either for a family vacation or a business meeting for long days. You can't take him with you everywhere you go.
If you leave him at home, he may feel alone and if you take him with you, you would not be able to give him his time during your meeting or your enjoyment.
So, what to do in such situations? Don't worry at all. There are many pet boarding centres near your locations that can take care of your dog in your absence. Your dog may feel the experience of a home away from his own home.
These centres will be the best places of happiness for your canine friend. They provide expert caretakers for your lovely pup and he will get many pet friends. Your pup will also have a vast playing area to spend his time with his pet friends.
Are you looking for Pet Care Services in Delhi NCR, Then download Monkoodog PetCare App.