Dogs are the cutest things to exist on earth. With their puppy eyes and sweet little paws, they can catch anyone's attention. Research has shown that people with dogs are happier and live an improved life as compared to others. Having a pet is the best thing one can invest in. Pets not only help you in relieving your stress but also provide you with companionship. Who does not want a fluffy creature to run around them and comfort them when they feel low? More than anyone a student can really do with pets for it is proven how pets can assist students to do better in their academics and otherwise. Here are some reasons a student may want to consider having a pet.
1. Companionship
One of the most important benefits, having a pet gives you companionship. Students are often seen to be lonely and need other people and friends to share their feelings with. Unfortunately, not everyone makes good friends and finds the right set of people. A lot of students struggle with making friends or have to face some or the other difficulty at home or school.
In such scenarios, students can benefit from having a pet who listens to them rant about their unpleasant experiences. When you decide to change countries and study abroad with your pet, it can appear daunting at first but in the long run, you get a buddy who does not make you feel lonely in a new place away from home.
2. Reduces Stress
If you are still not convinced, the following points may help you reconsider buying a pet for yourself.
It is near to impossible to stay tense around when your pet is trying to play with you.
Studies have shown pets can improve your life and make it stress and anxiety-free.
Pets can help you get through difficult times, be it during the challenging phase of exams or when things are not going well in your personal life.
Students living with a dog or a cat reported feeling less lonely and depressed as compared to other student who did not have any pets.
College can be really stressful and overwhelming, where one is required to keep up with a heavy course load. If you are overwhelmed and struggling with writing your assignments, check out professional personal statement writing services. It really does help when you can get time out from your busy schedule and have a furry companion beside you to play with. They effortlessly get you through the testing and stressful times and make things easier for you.
3. Encourages Exercise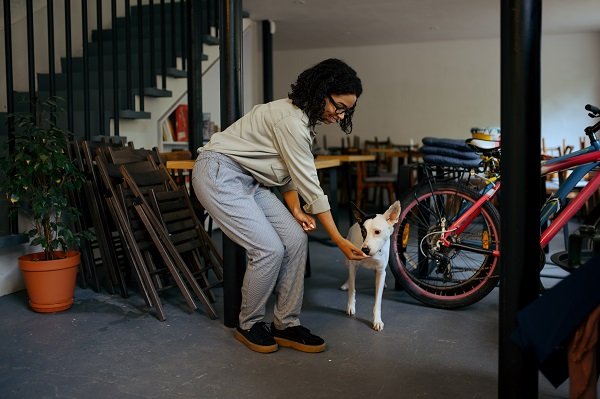 When you have a pet, you do not have to worry about your fitness for they take care of it. Dogs among other pets need daily exercise which means you also get the opportunity to work out. Dog owners at least walk their dogs 3 times a day and this also helps them in staying fit. Your pet would love to accompany you when you go out for a run or otherwise. It is irresistible to not go to parks when you have got a pet for it is the best place for them and you to play.
These benefits are sure to convince you to get a pet. All in all, there is nothing better for a student than to have a pet who assists them everywhere and improves their health and well-being at all times. That said, keeping a pet is a serious commitment that should not be done without putting enough thought into it.
Author: Joanne Eliot
With years of experience in content writing and research, Joanne Eliot is one of the much sought out writers in the industry. When she's not writing essays, she can be found having coffee and reading fiction books. She also enjoys travelling and collecting stones from around the world.