Dog parks have been acknowledged as providing advantages to local populations. So canines have their own off-leash space almost everywhere they go. But what distinguishes the finest dog parks? They provide more than just some fencing and open areas. The top parks go above and beyond to ensure that your visit is one to remember.
1. San Diego, California's Grape Street Dog Park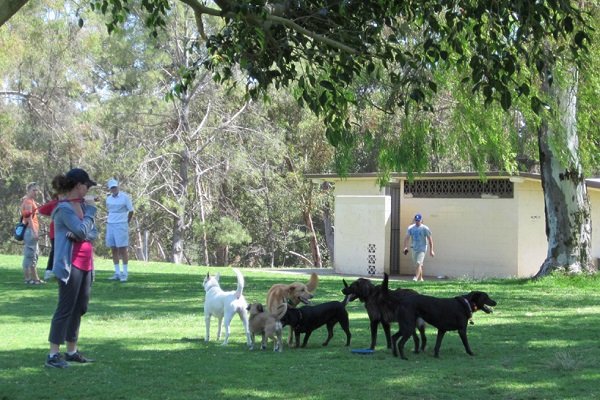 Grape Street Dog Park is a five-acre property where your dog may run around and play. It's hidden away in a residential location, away from busy highways and automobiles.
So you and your dog may enjoy a pleasant day today because it's quiet. Because the area is enclosed, you may let your dog run about freely.
Monday through Friday, the park's off-leash hours are 7:30 a.m. to 9:00 p.m. One of the most beautiful dog parks you'll ever see.
2. Chicago, Illinois' Montrose Dog Beach
Chicago residents and their pets may unwind at this fenced-in dog beach on Lake Michigan.
The park also features facilities like a dog wash station, as well as breathtaking views of the skyline and typically courteous owners and pet playmates.
3. Bea Arthur Dog Park – Norfolk, Virginia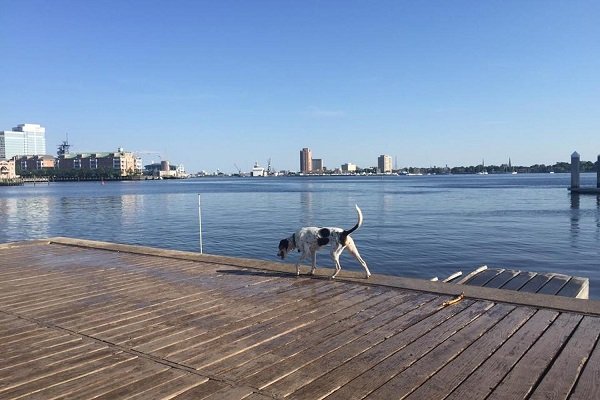 This free, 24-hour dog park, named for "Golden Girls" star Bea Arthur, is known for its access ramp to the Elizabeth River, where dogs may need a doggy paddle to their hearts' delight.
The park also has a running track, various pools, and a toy collection. The park lies behind PETA's offices, and the group gives a live video stream of the park on its website so you can see if it's packed before you leave.
4. The Weekend Dog Park, Cubbon Park, Bengaluru
Our dogs, like us, enjoy some alone time, and Bangalore's Weekend Dog Park caters to this need. For your dogs to socialize and learn to interact, the park opens at 7:30 a.m. on Saturdays and 10:30 a.m. on Sundays.
They may run about and have a good time in the park since it is clean and safe.
5. Burlington, Kentucky's Boone County Dog Park
The Boone County Dog Park is a great place for your dog to let off steam. You may take your dog off-leash into their fenced-in open field and let them run about, interact, and play with the other dogs.
You may have a good time bonding with your dog and meeting other dogs and their owners as long as you keep an eye on them and tidy up after them.
Just in case, if you're planning to go on a vacation, here we've listed some Paw-some Safe and Sanitized Luxurious Dog-Friendly places to go on vacation with your dog.
Download Monkoodog PetCare App
6. Fort Worth, Texas, Fort Woof
Everything is larger in the south, and with a Barktoberfest every October, how could we pass up Fort Woof (love the name)? Early birds will like the 5 a.m. opening time and 11:30 p.m. closing time.
We're wagging (and woofing) for this Fido fort because it offers five acres, extra hours, partying pups, plenty of hydrants, plus obstacles and agility equipment.
7. Gilbert, Arizona's Cosmo Dog Park
Cosmo Dog Park is a 17-acre park for both dogs and people. Fencing, a lake, basketball courts, chairs, water stations, picnic spaces, and other amenities are available.
You'll be able to bring your friends and their pets here and have a great time together. When it comes to dog parks, this is one of the best dog parks
8. Grand Rapids, Michigan's Shaggy Pines Dog Park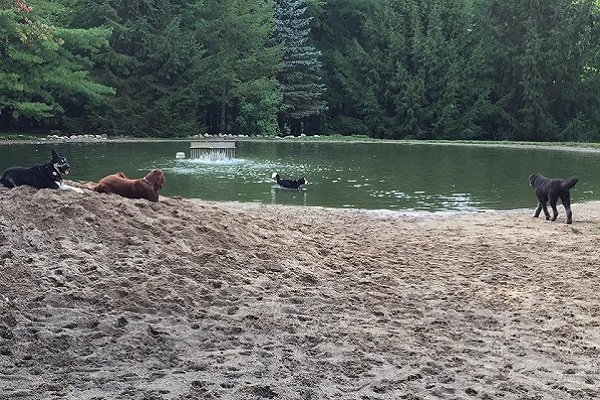 This membership-based 20-acre park is "like Disneyland for your dog," according to Rover.com, and is well-maintained and illuminated at night, just like a Disney park.
It also boasts a specialized digging area known as "doggie mountain," a one-mile running route, a swimming pond with a deck, as well as human amenities such as a store and a coffee and treats bar.
The park even provides a dog shuttle service for overworked owners: a staff member will pick up your dog, transport them to the park, and return them to you.
To visit Michigan's Shaggy Pines Dog Park, Road Trip with your dog would be the best and cheapest way to travel with your dog.
9. Alabaster, Alabama's Beneful Dream Dog Park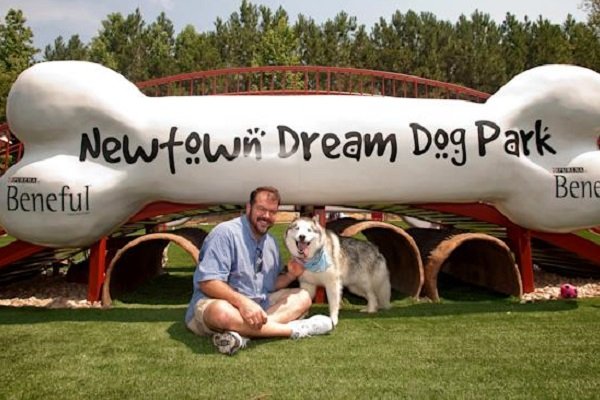 Get your dog to Beneful Dream Dog Park for a fantastic time from sunrise to 11:00 p.m. They may play off-leash with their four-legged companions in two fenced-in yards, one for large dogs and the other for little dogs.
Both contain safe and healthy synthetic turf for your dog. Splash pads, tunnels and hoops, a football field for fetch, water drinking stations, and more are all available. Because this dog park is unstaffed, it's a terrific place for you to bond with your dog while meeting other dog owners.
10. Orlando, Florida's Lake Baldwin Dog Park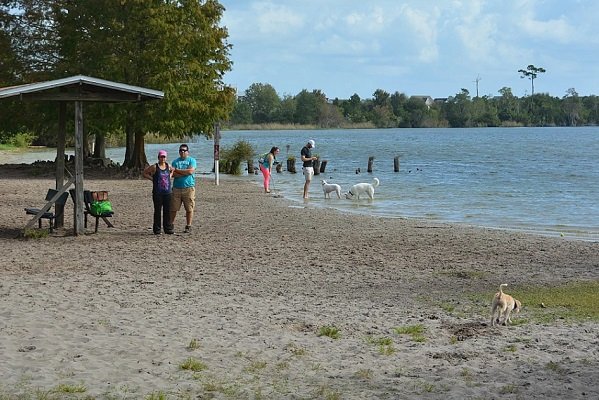 Lake Baldwin Dog Park is a lovely spot for you and your dog to relax. It spans 23 acres, providing lots of space for your dog to run about, climbs trees, swims, and more.
There are lots of picnic seats and wheelchair access for all dog owners. Additionally, they have a dock and boat ramp where you may take your dog for a boat trip. A fantastic dog park.
11. Cincinnati, Ohio's Washington Dog Park
This 12,000-square-foot enclosed dog park has unique pup-friendly synthetic grass and gravel, as well as a creek and stone waterfalls excellent for cooling down or climbing.
This location is ideal for a family adventure, with a nearby water park and playground, as well as walking routes and benches around the park.
12. Albuquerque, New Mexico's North Domingo Baca Dog Park
Albuquerque, New Mexico's North Domingo Baca Dog Park, is one of several. What's amazing about this park is that it's open every day from daylight tonight.
As a result, you may bring your dog here for some enjoyable exercise, play, and socialization with other dogs and their owners.
The area is walled off and illuminated for early morning or late night use. There's also water for your dog to swim in. The ideal dog park
13. Houston, Texas's Congressman Bill Archer Dog Park
The Congressman Bill Archer Dog Park in Houston makes walking your dog a breeze.
This clean, attractive park has two bone-shaped ponds and two-loop walking pathways, one for big dogs and one for tiny dogs, an agility course, showers, and bag dispensers.
Download Monkoodog PetCare App