Are you trying to decide on a dog and keep getting confused between a beagle and a basset; well, why not get a mix of the two? The Basset Hound Beagle mix is an adorable mix of the two breeds with all the attractive features in one.
The two breeds are very different in terms of personality, appearance, temperament etcetera but they have some similarities when it comes to their background.
With long ears, square skulls, and drooping eyes, the Basset Hound Beagle mix resembles a hybrid between a Basset Hound and a Beagle.
They have a powerful and compact physique, as well as a somewhat lengthy body. A short coat covers their entire body. Its large eyes, dark nose, and expressive expression all add to the appeal of its face.
Appearance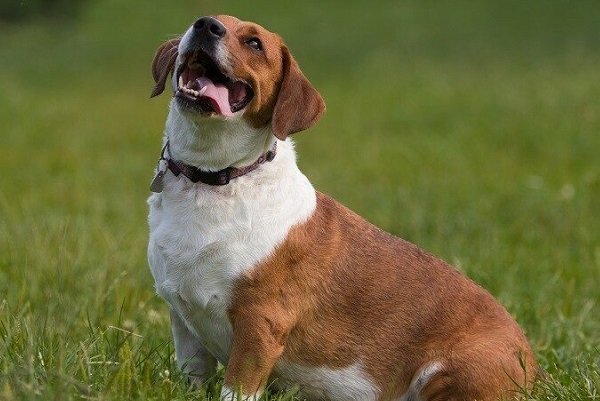 Because of this unique crossbreeding, the Basset Hound Beagle mix's appearance can not be predicted. They all look massively distinct. The mix can inherit characteristic properties from either breed and turn out to be different each time.
Basset Hounds, for example, are low to the ground, but Beagles are thinner and have longer legs. These qualities typically balance each other out, resulting in the Basset Hound Beagle mix being more proportionate than either of their parents.
Basset Hound Beagle mix has square heads and huge, low-hanging ears. A Basset Hound Beagle mix's lips will not be as tight as a Beagle's, but they will not droop like a Basset Hound's either. Their eyes are usually dark brown or hazel in color.
Temperament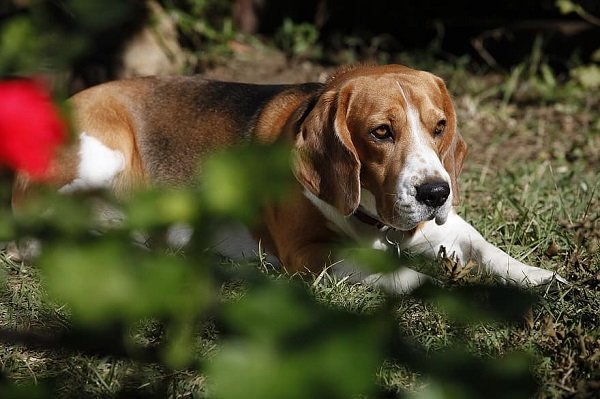 The Basset Hound Beagle mix is a gregarious breed that enjoys socializing with other people and animals. It is slow and loves to lounge about the house at its owner's feet. This sluggish demeanor may make training difficult, but it is intelligent and capable of learning a range of tasks if you have a lot of patience.
It has a sensitive personality and will become upset if you are angry with it, and these hounds may turn mischievous if left alone for an extended amount of time. Its relaxed demeanor, on the other hand, makes it excellent for smaller homes, the elderly, and the disabled.
Is Basset Hound Beagle Mix a Family Dog?
Basset Hound Beagle mixes are perfect for large families since they are gregarious and like being around humans. Because it is slow, it never grows angry or overly barky, preferring to spend its days laying around at the feet or on the laps of family members.
It adores playing catch and being a pet, therefore it's a youngster's favorite. It does not shed much, therefore it will not make a mess in your home. The primary issue with this breed is that it can pick up a smell when out on a walk, causing it to wander and become lost if not restrained by a leash.
Download Monkoodog PetCare App
Around Animals
Despite the fact that both parent breeds were reared specifically for hunting, Beagle Hounds are hardly ever violent around other animals. But this does not mean that you should constantly push them toward other animals if they are not interested.
Living Conditions
Because he is not very energetic, boisterous, or large, the Basset Hound Beagle mix is well-suited to most living circumstances.
If he ends up living in an apartment, he will be just as happy as he would be in a larger house, as long as he gets his exercise, interacts with his family, and, of course, has access to a comfy sofa!
He is appropriate for young or older families, single pet or multi-pet households, and this flexible pup is really easy to please, which is one of the many reasons he is so popular.
Dietary Requirements
Your Basset Hound Beagle mix will thrive on high-quality dry dog food made with chicken, beef, turkey, or lamb as the first ingredient. Avoid anything with beef byproducts or maize at the top of the ingredient list.
These substances are less nutritious and should only constitute a tiny portion of the dog's diet. The dry kibble will help clean your dog's teeth by scraping tartar away as he chews.
If your pet is dehydrated, constipated, or has a dental problem, however, you should switch to wet food. We advocate eating meals high in omega fats, particularly omega 3.
These fatty acids can decrease inflammation, improve hair and skin health, and improve the shine of your pet's coat.
Exercise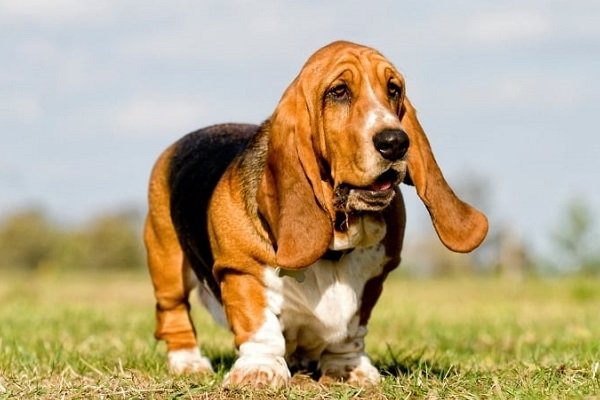 Basset Hound Beagle mix, like other dogs, requires a reasonable amount of daily activity. This is vital because else they may gain unneeded weight, which can lead to unanticipated ailments.
However, because the breed has a low requirement for the activity, strolling them for a short distance every day will be enough to maintain their healthy daily routine. They may not like exercising at first, but you must be persistent with them and compel them to walk every day without fail.
Training
Because your Basset Hound Beagle mix is a slacker who frequently loses attention, training it may be challenging. If it wants to lay down, it may be rather stubborn, and it will usually sit there staring at you, refusing to get up.
The fragrance of another animal appears to change its mind, and it will continue to pursue it despite your attempts to stop, usually refusing rewards.
We observed that the best way to train your Basset Hound Beagle mix is to take an opportunity when you notice your dog is paying attention.
When your dog approaches you for a reward or a walk, this is a perfect time to practice a command.
Download Monkoodog PetCare App
Training Methods
Hounds of Bgale Beagle mix dogs are known to be headstrong, yet they also like pleasing their owners. Because of this, positive reinforcement training would be most effective on them.
Do not use harsh tones since they will simply drive them away and make them resentful.
They also enjoy food, so offering sweets as rewards is another option.
Grooming
1. Brushing
The Bagle's coat is easy to keep and does not shed excessively, making it suitable for persons with mild allergies. Grooming is simple, and you will only need to brush your dog's coat once a week to keep it shining.
2. Dental Hygiene
We recommend cleaning your pet's teeth as often as possible to reduce the onset of dental disease.
3. Bathing
When it comes to washing, only bathe them when absolutely necessary, such as when they become too dirty while playing outside. This is to avoid losing their natural oils from their coat, which might cause skin irritation and dryness.
4. Ears
One of their distinguishing characteristics is their ears. The low hanging, long ears distinguish them, although they might be the place with the most collected filth that goes unseen. Make sure to thoroughly inspect their ears on a daily basis.
5. Trimming
You know your dog requires a trim when you can hear their nails click against the floor. It is better to do it on time as it might cause them problems otherwise.
Health Problems
1. Obesity
Obesity can be a major issue for this breed, but it's nothing that a little exercise couldn't fix. If you do not pay enough attention to your dog, you will have to deal with the fact that obesity creates additional issues connected to the heart and lungs, so it is preferable to take care of it ahead of time.
2. Glaucoma
Glaucoma is a frequent condition that affects many dog breeds. It is a genetic condition, and there is nothing that can be done to avoid it. This condition causes excessive pressure in the eyes, preventing fluids from emptying normally. This condition is easy to detect since the symptoms are completely physical, such as red eye, crying, and vision loss.
3. Hip Dysplasia
Incomplete or poor hip joint development, whether inherited or established in puppyhood, results in painful joint swelling. Arthritis will manifest itself at some point.
4. Elbow Dysplasia
This is also a joint problem but only different from hip dysplasia in the joints that are affected. Elbow dysplasia targets the elbows.
Intelligent Breed
When a Beagle crosses with a Basset Hound, the result is an intelligent crossbreed. Although they might be challenging at times, training them is rather straightforward because they are a breed that responds incredibly well to education and directions.
Furthermore, their exceptional hound instincts for tracking things down may be efficiently fostered, which can assist in training them to become remarkable dog athletes.
The Basset Hound Beagle mix is a wonderful pet if you don't mind a challenging dog to train. It's quite intelligent, and with enough time and experience with slow dogs, you'll be able to train it to do whatever you want.
It's perfect for an apartment or a house, and it gets along well with kids and other pets. It may misbehave if left alone for a lengthy amount of time, and it may struggle to follow a route, but it will provide you with many years of low-maintenance companionship.
Download Monkoodog PetCare App