Kennel cough can be caused by a variety of viruses, similar to how human colds can be caused by a variety of viruses. A bacteria called Bordetella bronchiseptica is one of the most prevalent causes of kennel cough in dogs, which is why it's also known as Bordetella. 
The majority of dogs infected with Bordetella are also infected with a virus. Canine adenovirus, canine distemper virus, canine herpes virus, parainfluenza virus, and canine reovirus are among the viruses that have been linked to Bordetella infection in dogs.
What Is the Sound of Kennel Cough?
It might be a mucus-producing cough or a dry, hacking cough. Kennel Cough sounds like something is caught in your dog's throat; they may choke and swallow thereafter. If your dog is enthusiastic, the coughing will be greater just after the activity. Kennel Cough is most likely to blame if your dog coughs a lot but doesn't appear to be sick in any other way.
What Causes Kennel Cough?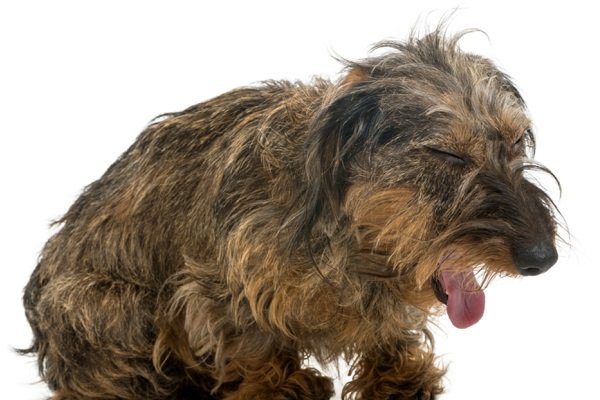 Kennel Cough Is Caused by a Variety of Factors.
The following viruses and bacteria are known to cause or contribute to kennel cough:
Also See:- Cancer In Dogs – Its Signs And Treatment
The bacterium Bordetella bronchiseptica is the most prevalent cause of kennel cough. The germs infect your dog's upper respiratory system, causing inflammation.
One of the most frequent viruses that cause kennel cough is the canine parainfluenza virus, often known as CPIV. Although the symptoms are similar to canine influenza, the viruses are distinct and require separate immunizations.
The respiratory illness canine adenovirus 2, commonly known as CAV-2 or infectious canine laryngotracheitis virus, causes kennel cough and is communicated by coughing from one dog to another.
Canine distemper can be passed from one dog to another through the air, through sharing food and water dishes, or by bite wounds. It can be spread from mother to baby pup during pregnancy.
There are various other variables that increase the risk of kennel cough in dogs, including:
Age, particularly pups with a still-developing immune system4
Extremely cold temperatures
Download Monkoodog PetCare App
How Does Kennel Cough Spread?
Kennel cough is a very infectious disease. Kennel cough is so named because it may swiftly spread across a kennel and affect all of the dogs.
cough is spread by aerosols generated when a sick animal coughs, makes direct contact with an infected animal, or exchanges contaminated materials.
Kennel cough spreads quickly in close contacts (like boarding facilities and animal shelters), but it can also spread if a dog meets an infected dog on a walk or drinks from a common water bowl in parks.
Dogs with kennel cough should be quarantined until their symptoms subside to prevent the disease from spreading. After your dog's symptoms have subsided, it's a good idea to keep him away from other pets for two weeks.
Symptoms of Kennel Cough
Kennel cough is characterized by a strong, "honking" cough that differs from other coughs you may hear from your dog.
Sneezing: Dogs with kennel cough may sneeze, which is one of the ways the disease spreads between them. If your dog has kennel cough and is often sneezing, keep them away from other dogs.
Loss of Appetite: Kennel cough can make some dogs lose their appetite, causing them to refuse to eat. If your dog's hunger has been diminished for many days, make an appointment with your veterinarian since a lack of appetite might suggest a dangerous medical issue.
Runny Nose: Dogs with kennel cough frequently develop a runny nose, while this symptom does not occur in all cases. If your dog has a runny nose, make sure it doesn't dry up and get inflamed.
Low Temperature: One of the most prevalent kennel cough symptoms in dogs is a low fever. Whether you suspect your dog has kennel cough, take his or her temperature to see if he or she has a fever.
Also See:- Facial Swelling In Canines: Everything You Need To Know.
Treatment and Precautions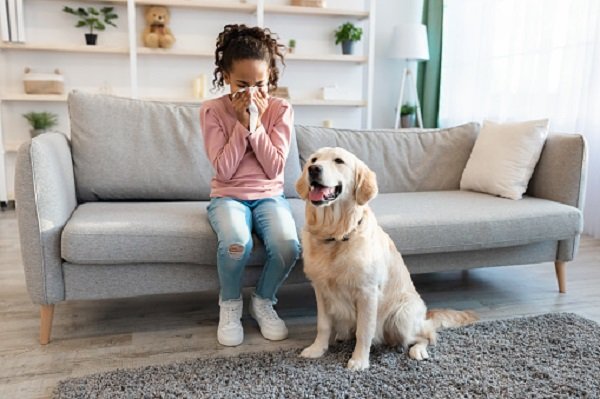 Supportive care is frequently all that is necessary if your dog has been diagnosed with kennel cough. Give your dog a lot of love and attention!
Ascertain that they have access to plenty of clean freshwaters as well as a well-balanced meal.
If your dog is having trouble eating due to a sore throat, try softening their dry food for a few days with a little warm water.
Provide a warm, dry resting area.
In chronic instances or in people with underlying medical concerns, subsequent infection treatment may be required.
Coughing can be difficult to get rid of in certain dogs. Your veterinarian will evaluate your dog to determine whether antibiotics or cough suppressants are required.
Never give your dog over-the-counter drugs unless your veterinarian tells you to. Keep your dog away from other dogs if he or she is coughing. When a dog exhibits symptoms, it is very infectious, and other dogs may develop CIRDC as well. Attempt to keep them confined to your house and yard. After they've stopped coughing, keep they were secluded for at least 7 days.
Download Monkoodog PetCare App
Treatment for Kennel Cough
Most dogs with kennel cough recover entirely within three weeks, while older dogs or those with severe medical issues may take up to six weeks. Because a significant kennel cough infection can develop into pneumonia, make an appointment with your veterinarian if your dog doesn't seem to be getting better after a reasonable period of time. Also, if your dog exhibits symptoms such as fast breathing, lack of appetite, or listlessness, call your veterinarian straight once since these might be signals of more serious problems.
For kennel cough, there are three vaccination options: one that is injected, one that is delivered as a nasal mist, and one that is given by mouth. It's vital to keep in mind that neither type of kennel cough vaccine can treat a current illness.
Cough in Its Early Stages
Supportive therapy, which focuses on relaxation, feeding, and hydration, maybe all that is required for moderate instances of kennel cough.
To assist minimize the frequency of coughing, your dog's doctor may prescribe a cough suppressant.
A moderate case of kennel cough should take a dog one to two weeks to recover from. Some dogs are able to heal entirely without the need for therapy.
Kennel Cough in Severe Cases
Kennel cough may make your dog very sick if it isn't treated properly. Coughing, being very sluggish, and refusing to eat or drink are all symptoms of severe kennel cough.
If your dog has pneumonia, you may need to perform the following:
Hospitalization
Injection of Intravenous fluids -Antibiotics
Perhaps oxygen treatment.
Prevention of Cough
There are three forms of kennel cough vaccinations available: injectable,
intranasal, and a newer oral version.
Although these immunizations may not give 100 percent protection, they do reduce the severity of symptoms and provide some protection against kennel cough.
Consult your veterinarian for additional information about kennel cough and how to prevent your dog from it.
Although Bordetella is the common causative agent of kennel cough, other agents such as Bordetella bronchiseptica, canine adenovirus type 2, canine parainfluenza virus, canine respiratory coronavirus, and mycoplasmas can also cause the condition, therefore the vaccination may not protect your dog.
Download Monkoodog PetCare App