A Malaysian man as of late saw a harmed canine being unloaded in a major plastic sack at a dumpster in Kajang and left there to pass on. Malaysian Dogs Deserve Better (MDDB), a canine government assistance activity devoted to the salvage, recovery, and rehoming of protected and relinquished canines, gotten an approach on 4 December from the man, who said he saw two men from a vehicle with the enrollment number WTX 444 carrying out the brutal thing.
The man, Rozadi, liberated the canine that was powerless and skinny with a gigantic injury around its neck, after which the canine slithered between two dumpsters and afterward hauled itself to a close-by channel and covered up there.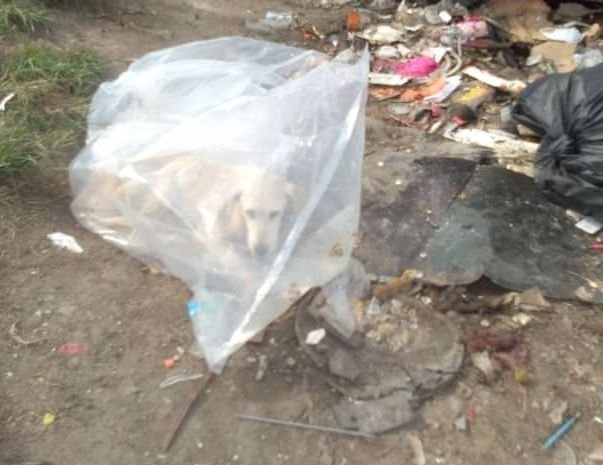 MDDB said in a Facebook post that one of their volunteers got to the area yet couldn't arrive at the canine, so she called the Bomba to look for help. They said that the dog had been rushed to St. Angel and will receive further treatment there. They also presume that the dog is a pet dog that had a neck injury due to having a tight chain fastened around his neck.
In another Facebook post, MDDB composed that the canine is seriously weak and has a dreadful worm twisted in its neck. They also expressed their disgust saying the merciless people probably unloaded the dog like they unload trash as they wouldn't like to spend anything on the dog's treatment. It is accepted that the canine was kept tied for an extensive stretch of time, causing the injury in its neck.
MDDB said that they are as of now attempting to find the offenders, however, meanwhile, they need to guarantee that the doggo's doctor's visit expenses are paid. They assured that all the expenses of the dog's treatment will be carried away by the government itself.
Also See: U.S. to Limit Service Animals on Planes to Dogs Only