The covid 19 global lockdown was harsh on humanity. However many pet owners revealed that their dogs were what made them fight against depression and mood swings and helped them during those tough months of being alone and secluded within four walls.
Millions of stories from all over the world helped many overcome their discomfort about dogs and actually move forward to accept dogs into their lives. However once in a while things happen that overshadows all the good and things go back to being as bad as before.
India is home to almost 2 billion people. In addition to the uncontrolled population growth, there is another massive concern that most of us are turning blind eye to. Home to the largest population of stray dogs, there seems to be no stopping to their unchecked rapid breeding.
While in most cases these strays are very human friendly and are often the unofficial securities of shops and houses they toil around, sometimes things can go very wrong. And that is what happened in Hyderabad.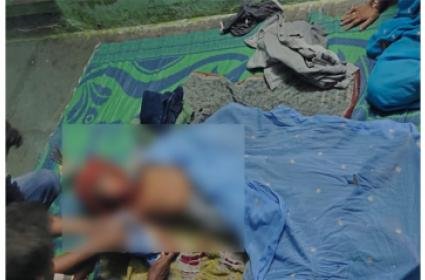 On January 29th of 2021, 9 yrs old Ayan was busy flying a kite near his home in Kishan Park, Hyderabad when the kite fell into a nearby agricultural field. Ayan with two of his friends of the age group ventured into the field in search of the kites, when a pack of stray dogs attacked the poor kids. While the two boys were able to detach themselves and leave with minor bites and injuries, Ayan got dragged deeper into the field.
When his parents came in search of him, they found his badly mauled body amidst the field and immediately took him to Osmania General Hospital. However, the child was declared as brought dead. A case of suspicious death under Section 174 has been launched at the Bahadurpur Police Station, under which Kishan park falls.
Post the incident within 24 hrs another episode occurred in Jaya garden, Hyderabad where a 71 yrs old woman by the name of Gaddam Malathi Reddy was also mauled and killed by stray dogs. A case has been filed at Panjagutta Police station as Jaya Garden falls under its jurisdiction.
Since both the episodes occurred within miles of each other in Hyderabad, the public outrage has been very severe. According to the localities complaints had been repeatedly sent out to Greater Hyderabad Municipal Corporation (GHMC) repeatedly for the last couple of months about the extreme nuisance being done by these strays, however, there had been no response at all from the authority.
Post the incidence, however, GHMC has come forward stating that according to the official records they had neutered over 250,000 strays among the recorded headcount of 461,000 strays in Greater Hyderabad alone. Before they were sterilizing 160 to 200 dogs a day. Given the unfortunate accident that has occurred, they are planning to implement help from NGOs to sterilize at least 250 dogs or more a day. However, the issue with rehoming them within secured areas and kennels is yet to be done as there is no facility or sufficient kennels to do so.
While the tales of terror of strays have been making headlines for all the wrong reasons, a pair of dogs helped save the life of two skiers who accidentally got stuck under a rumbling Avalanche in Avers Valley of Switzerland.
Both the dogs barked and howled loudly to catch the attention of the rescuers and thus helping to locate and save both the men in the nick of time from freezing to death. You can learn more about the entire heroic incidence here.
Also See: Sniffer Dog Catches Rapist In Mumbai