Dogs' parents would agree that dogs can be trouble sometimes. They might develop a few habits that can create a lot of trouble for the parents along with their own selves. Of all the disgusting habits they develop, the one which can irritate us the most is when dogs eat poop.
These habits can disgust the humans to the extent that there are many pieces of evidence where the dog parents have decided to rehome their dog or even sometimes, opted for Euthanasia for their dog. That is the worst way of dealing with a situation.
In scientific terminology, this habit of poop eating is called coprophagia. There is a valid physiological and behavioral reason behind why sometimes dogs eat poop. If you are the one who is dealing with dogs eating poop, worry not.
Here we are going to tell you what can be the possible reason behind why dogs eat poop and how you can make them stop doing it.
Why Do Dogs Eat Poop?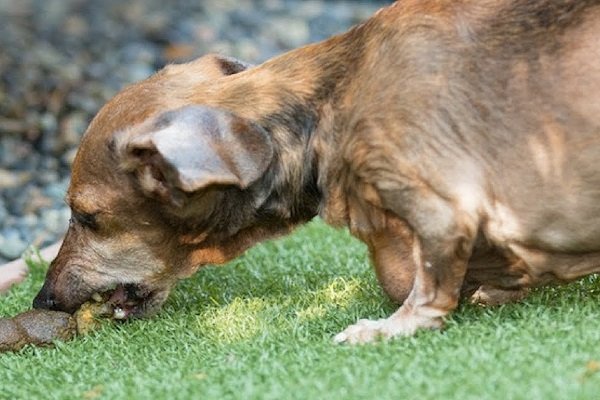 Dogs were scavengers initially.
Food scarcity led to the development of coprophagia in dogs.
A few studies over the years have said that poop eating is not something very strange when it comes to dogs. It is a common phenomenon that can be seen in many dogs at the initial stage of their lives.
According to dog health experts, it is somewhere in the dog's DNA to eat poop. We are perfectly aware of the fact that eating poop is probably one of the most disgusting acts in the eyes of humans but it is not the case when it comes to dogs.
If we look at the history of the dogs, they were scavengers initially, they used to eat whatever they could find on the ground. They would eat anything from the trash or dirt, so their ideas of what is edible are honestly different from humans.
According to the animal behaviorist Steven R. Lindsay, coprophagia was developed in dogs when there was food scarcity. In simple words, you don't get to choose when you have no options, you can't be picky in situations of scarcity.
Download Monkoodog PetCare App
What Does the Data Suggest?
According to a study presented at the 'American Veterinary Society of animal behavior annual conference' in 2012 –
One in six dogs is usually a 'Serious' poop eater.
Two in six dogs were caught eating poop at least 5 times a day.
One in four dogs was observed eating poop at least once a day.
Do Other Animals Eat Poop Too?
Rabbits eat the droppings of their own poop to absorb every bit of nutrition from the poop.
In the world of animals, we have multiple examples like rabbits who eat fecal droppings and excreta. For many of them, it is even a good way to obtain and fulfill the nutrient requirements of their body.
In the case of some animals, if we stop animals from eating fecal droppings, they might end up developing health issues.
Is It Beneficial for Dogs to Eat Poop?
In the case of dogs, they don't need fecal material to fulfill their nutritional needs. But it is not abnormal for dogs to develop this habit of eating poop. Sometimes, we may observe the mother dogs lick their puppies to eliminate all the dirt and fecal material from them.
To What Extent Can Dogs Eat Poop?
Dogs can eat their poop (autocoprophagia) and the poop of other animals (allocoprophagia). In some cases, you might find your dog eating the poop of cats, horses, and other dogs.
Also See:- Clicker Training For Dogs: Learn To Communicate With Your Dog
Is It Harmful to Dogs to Eat Poop?
If dogs are eating their own poop, it is not harmful, but consuming the poop of other animals can cause some serious health problems. The stool of the other animals may contain some viruses, parasites, or toxins.
At What Stage Do Dogs Eat Poop?
Usually, only puppies who are under a year are prone to this habit. Dogs mostly stop showing this behavior before they reach the age of nine months.
Why Are Little Puppies More Prone to Eating Poop?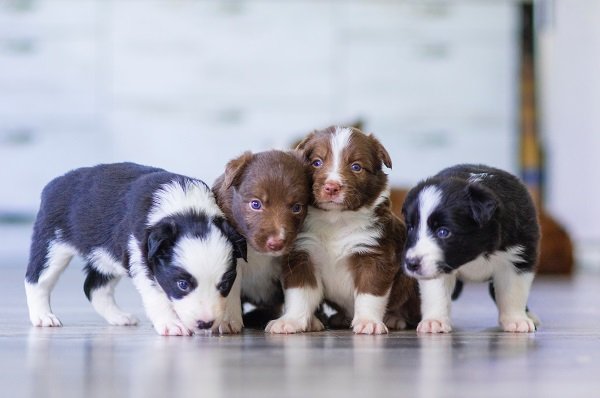 Most of the time, developing coprophagia is something that puppies might develop while they are growing up and exploring the world.
Considering the sniffing habit of dogs, they mostly stop at stiffing themselves but rarely, just like human children, might end up putting everything in their mouths.
What Type of Poop Do Poop Eaters Prefer?
A little too much information is that dogs who eat poop are more attracted to hard stools than poorly formed soft stools or diarrhea. They are attracted to fresh poop which is not older than a day. Disgusting, no?
What Type of Home Conditions Are the Reasons Behind Dogs Eating Poop?
Coprophagia is mostly common in dogs who are living in multi-dog households. In single dog homes, the data suggests that only 20% of the dogs develop coprophagia.
Some Facts About the Dogs Who Eat Poops
Usually, it is the female dogs who eat poop, males are not that prone to develop Coprophagia.
Eating poop or not eating poop does not make any difference when it comes to training them, both take equal time to learn skills depending upon the breeds.
90% of the poop eaters prefer fresh poop which is not older than a day or two.
In 85% of cases, dogs would not eat their own poop but of other animals.
Dogs who have food scarcity are more likely to develop coprophagia.
Dogs who have a habit of stealing food from the tables end up eating poop.
Is There Any Health Situation That Might Make Dogs Prone to Eat Poop?
Yes, there can be a few situations that can be the reason why your dog is getting attracted to poop.
When their diet is deficient in some nutrients and they are not getting enough calories.
Malabsorption syndromes.
A few drugs like steroids.
Diabetes.
Thyroid.
Presence of a few parasites in the body.
Download Monkoodog PetCare App
Are There Any Environmental Conditions That Play a Role in Making Dogs Eat Poop?
Isolation makes dogs eat poop.
Dogs who live in confined spaces are more likely to eat poop.
When the dog is going through anxiety issues because of harsh training and punishment.
Sometimes dogs can eat poop just to grab the attention of their humans.
Dogs who eat their normal food in proximity to the fecal materials can eat poop as they can not differentiate between the two.
Can We Stop Our Dog from Eating Poop?
Yes, we can. Vets have recommended a few strategies which have helped dog owners in stopping their dogs from eating poop. Keep following to know how to do it.
How Can You Stop Your Dog from Eating Poop?
According to vets, a reason behind dogs' attraction towards poop can be a deficiency of a few vitamins in their body. In such situations, multi-vitamins can come to the rescue. Mostly it is the deficiency of vitamin B which prompts dogs to eat poop.
The modern-day food of dogs is richer in carbs than proteins and fats. Some dog owners have suggested that it might create trouble in dogs' digestion. Supplements that contain papain, an enzyme can help with such issues.
Keeping their surroundings clean and serving them food in clean areas so that they have no poop to eat.
Training them in a way that they obey your commands like 'Leave it' and in turn rewarding them with food treats when they obey you will help a lot.
Conclusion
Though it is not too much of a tragedy if your dog is eating his own poop but eating the poop of other animals can be a problem. So supervise your dog if they are getting attracted to poop.
Try a few methods mentioned above or take them to a vet, it is not something that can not be stopped. Just a little patience would be the way forward for your dog to stop eating poop.
Download Monkoodog PetCare App