Dogs have been the most loyal pets to humans since the ancient period. People reared dogs for hunting, looking after their livestock, safeguarding their dwellings, fighting with other animals, etc. But with the change of time, the dogs are bred mainly to take care of their homes and for companionship. In this blog we inform you about 10 most expensive dog breeds of the world in 2022.
Many people started petting dogs because they are the most friendly and loyal animals to humans. People can spend on different varieties of dogs starting from tiny chihuahuas to giant retrievers.
Dogs are truly the best friends of humans and we can't measure their loyalty and friendship in terms of money. Let it be whatever breed, they are a full pack of joy that cannot be exhausted.
People won't even bother to spend millions of dollars on these furry friends. They even spend on special toys, special food, special care, and the grooming of their lovely pet. There are lots of exotic breeds that are expensive.
Are you looking for Pet Care Services in Delhi NCR, Then download Monkoodog PetCare App.
Now, let us see some of the expensive breeds of dogs around the world.
Top 10 Exotic And Expensive Canine Breeds Of The World In 2022:
Following is the list of costliest breeds in the world:
1. English Bulldog
Thor is a winner of the best dog show in 2019. The viewers and the judges fell in love with this cute flat-faced pup and his confidence made him win an award for the best dog.
English Bulldog is a medium-sized dog having a short snout but a strong muscular build. His loose skin and saggy face mark that he is lazy.
He has short legs and a broad head. He is comfortable with apartment living but cannot suitable for outdoor activities. The cost of this breed is around $1500-$4300.
2. Tibetan Mastiff
Big Splash, A Red Tibetan Mastiff, has been sold for the highest price ever. The owner purchased it for around 1.5 million dollars to take this heavy bunch of happiness home, when the pup was just 11 months old, weighing 180 pounds.
If the dogs have to be priced according to their weight, then the Tibetan Mastiff would be on the top list and bag the highest price for sure. The price of this dog is about $2000-$1.95 million.
He is a giant canine with extremely thick fur and a heavy coat with a lion-like mane that surrounds his neck. Being massive and majestic, he usually reared as an efficient guardian dog. With proper training and good care, he can become your best companion.
3. Samoyed
He is recognizable through his adorable smile. Samoyed is a cheerful canine and is very fluffy. He originated from Siberia. He pulls sledges easily and is bred for herding and hunting. Samoyed can withstand an extremely cold climate. He melts our hearts through his lovely smile.
He forms an excellent family dog. Samoyed is an easy-going pup with people of any age and is very gentle. He loves to play enthusiastically with kids and adults. But he gets bored easily.
He gets more attached to one of the family members who show him utmost care and likes to spend time with him. He loves playing hide and seek and fun and challenging dog games.
These may cost you $1500-$14,000
4. Chow Chow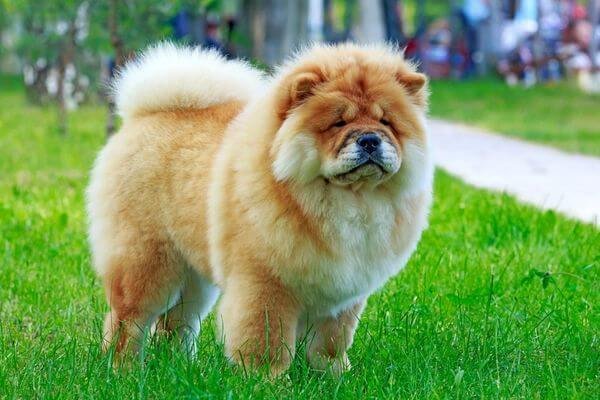 He is an authentic Chinese breed. Chow Chow has a fluffy face which makes him so attractive. He has some distinctive features that make him unique.
He has a dark blue-purple tongue and wears an aggressive expression on his face even when he is happy. Chow Chow looks like a teddy bear.
He is a strong-willed puppy who likes to be independent and needs regular exercise. Chow Chow is completely loyal to his family and very protective. He gives mixed expressions at once like a cat. The average cost is about $900-$11000.
5. Rottweiler
Rottweiler is reared initially to guard, drive and herd the cattle. He has his origin in Germany. Rottweiler even used to safeguard the money of the owner by hanging a cash bag around his neck.
If he is trained well with consistency, he can become a good family dog. He is too sharp, very active, tireless and will always be ready to learn new things. Rottweiler is a powerful, confident and bold dog. He may cost you around $1025-$9000.
Are you looking for Pet Care Services in Delhi NCR, Then download Monkoodog PetCare App.
6. Cavalier King Charles Spaniel
He is one of the cute little furry friends just a little bigger than your toy dog. His origin is from Britain. He is a popular gun dog.
He is the favorite pet of England's King Charles I and Charles II. Thus he has his name associated with Charles.
He will be eager to meet everyone on his way. He even likes to sit on the lap of any stranger too. Cavalier King Charles Spaniel is quiet but sometimes becomes too angry. He rarely barks. He is a good hunter but prefers being inside the home.
Cavalier King Charles Spaniel is too gentle and well-mannered and his affection is limitless. He is a good friend and a family dog. He may cost you around $2500 to $3500.
7. Azawakh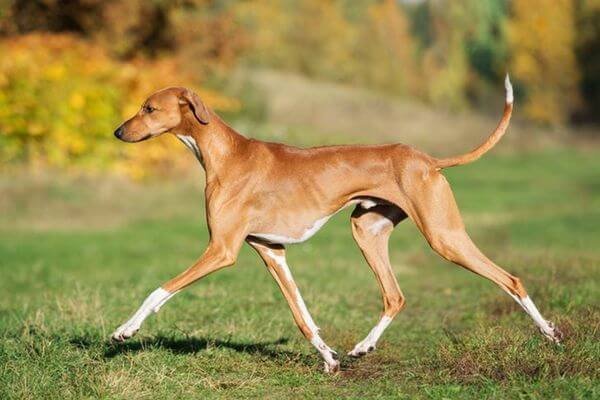 He resembles a greyhound but is extra skinny and has a lean body. He has a long nose. His tall legs are suitable to chase gazelles in deserts. He is a speedy runner.
He loves to be independent and shows reserved character towards strangers. Highly affectionate towards his owners.
He has his origin from West Africa. He is also an intelligent pet and loves spending time with his owners. You can own it at a price of $2000 to $9500.
8. Pharaoh Hound
His name signifies that he has a connection with ancient Egyptian civilization. And his origin dates back to 5000 years ago. He is from Malta.
Pharaoh Hound used to be a royal dog reared mainly for hunting. His peculiar character is that he blushes often when is happy and excited.
When you are giving him a treat he shakes his full body and wide opens his mouth as is ready to give a dental checkup.
He has a resemblance to the ancient Egyptian God Anubis. He is gentle and loves the children and loves to be cuddled.
His body is tender and athletic and is a good hunter. His owning cost may range from $1800-$7500.
9. Akita
He became popular after the Japanese movie Hachiko. His originality is from the snowy mountains of Japan. He is popularly known as the "snow country dog." Akita loves the snow so much that he wants to play with the snow and likes to roll over the snow.
Akita has a dense undercoat and his outlier is covered by thick fur which protects him from cold. He has webbing between his toes that helps him to hunt in snowy mountains. Akita has a dominating character and doesn't let other dogs or pets come nearby. He is reserved with strangers but has affection towards his family. The owning cost may range from $750 to $6500.
10. Lowchen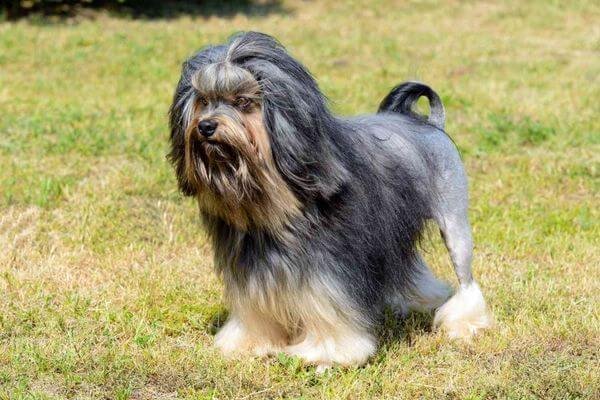 Lowchen is from France. He has flowy manes that make him look like a lion and hence the name Lowchen which means little lion dog. Lowchen just weighs 15 pounds and grows only about a couple of feet tall.
He is completely opposite to his name, he is not ferocious but is a small, cute and adorable pup. Lowchen is a playful and cheery companion and is calm in nature.
He can go well with people of any age. Lowchen needs to brush his mane every alternate day that keeps his locks flowing around the face and neck. He may cost you up to $2000 to $12000.
Conclusion
Being the friends of humans, the value of their compassion and loyalty is really priceless.
How tall or tiny the puppy is his loyalty towards his owner gets unchanged. The dogs not only give affection but also are bred for a purpose.
Many dogs are reared for guarding and herding, some are reared for hunting, and some are used by Police and the Military.
There are many breeds of these furry pets, some will cost you less but some may cost you more. Some breeds are highly expensive while others are affordable.
This article includes some of the expensive dogs around the world in 2022.
If you are looking for a more expensive dog to be your pet friend, then you can choose from the above list.
Are you looking for Pet Care Services in Delhi NCR, Then download Monkoodog PetCare App.