Dogs are a piece of a human's soul, isn't it? They'll do anything to love and protect you. Cleo, a four-year-old Labrador, was reported missing from the town of Olathe on 12 July.
Surprisingly for everyone, a dog that disappeared in the US state of Kansas was found at her owner's previous house 50 miles away from where she was lost.
She showed up on the porch of her old residence in Lawson, Missouri, and Mr Colton Micheal, the new house owner, assumed it was their neighbour's dog.
According to his reports to the local media, Cleo was anxious and afraid when anyone came near her to offer food or pet her.
Eventually, Mr Micheal earned Cleo's trust and scanned her for any traces of a microchip that owners install in their pets if they go missing.
The little chip revealed the details of Cleo's owners, and he was amazed to find out it's none other than the house's previous owner, who had posted a 'missing post' on Facebook a week earlier.
They were all speechless, considering that the canine had walked 57 miles from her current home to her old home.
How the dog was able to cross busy roads, and a river is still a mystery for many around the globe…
Nevertheless, it's a great inspiring story of how a dog can trek for almost 60 miles in search of its owner.
This is just one of many examples of the insane unconditional love a dog can give you.
But have you ever thought about what helps a dog shower its love upon us?
They can only show love for us if they realize that we care and spend time with them.
Outdoor exercises are a great way to keep your dog fit and spend time with them equally.
But which outdoor exercises are great for dogs?
That's precisely what I'm going to answer in this blog post…
By reading this blog post, You'll find out the 5 Booming Outdoor exercises for dogs that'll help with their fitness and also know how to implement those exercises on your dogs…
So are you ready? Let's begin!
Are you looking for Pet Care Services in Delhi NCR, Then download Monkoodog PetCare App.
5 Booming Outdoor Exercises for dogs
1. Walking
It's no secret that dogs love walking; many dog owners use the need to walk their dogs as a method of exercising themselves. A daily walk with your dog will make your dog happy and healthy for sure.
Walking is an exercise that everyone can enjoy, whether it's just you and your dog or your whole family; walking is an exercise that all can love doing!
Here's a crazy hack – If you don't like walking alone, Talk to someone on the call or keep listening to your favourite playlist, it's not like your dog will mind because he's always busy sniffing around random objects.
But while you go for a walk, ensure you always have a dog leash, Dog collar or harness, and A comfortable pair of shoes.
2. Biking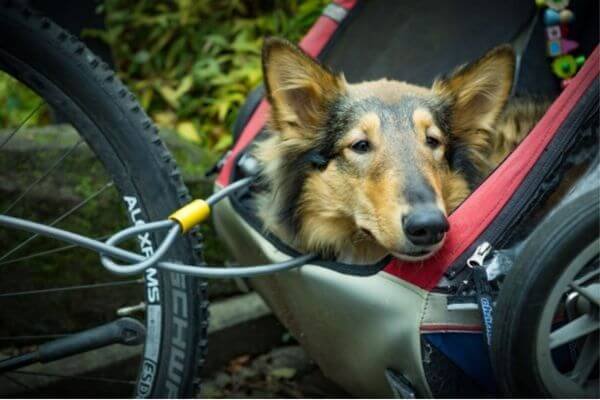 You have found a running partner if your daily exercises include walking or jogging with your dog.
Many dogs love to be along the side of their owner while they're enjoying the ride; however, while riding, make sure you don't get carried away with the ride and take frequent breaks because your dog may not be able to cope with you.
Carry water bottles because dogs suffer more from heat than we do, and they can get stressed and exhausted from the climate temperatures that we may find very pleasant.
3. Camping
Dog trekking and camping are fantastic ways to burn calories; If you'd like to take your dog camping, you need to buy a vast pup tent and portable crates.
Your Gear can make or break a camping trip, but that doesn't mean you need everything. You can just pack things essential for you and your dog, and you'll be good to go.
4. Dog Parks
The best option for people living in the cities is dog parks. Dog parks allow dogs to play without their leash in the open air with their owners and other puppies and dogs in the park.
The best parks in the city are also open to unlimited running but are strongly fenced because over-excited dogs can run off.
However, some gardens can be unhygienic since owners do not pick up dog poop after they spend time over there, leaving the place disappointing for others.
Also, parks are an excellent option for friendly and pleasant dogs.
5. Swimming
This outdoor exercise is excellent for older dogs as it is low-impact. Many dogs perform great in swimming even though they're not natural swimmers.
It also makes muscles works at the same time. It's lovely that you allow your dogs to swim into chlorinated waters just like humans, but they need extra precaution and supervision.
The chlorine may affect their fur, but like your hair, you can always wash it later. However, under no circumstances can your dog swim in the sea or the ocean because it's full of seawater creatures like jellyfish, riptides, saltwater crocodiles, and sometimes sharks.
Swimming is an excellent exercise for humans and their pets to stay fit and healthy.
Conclusion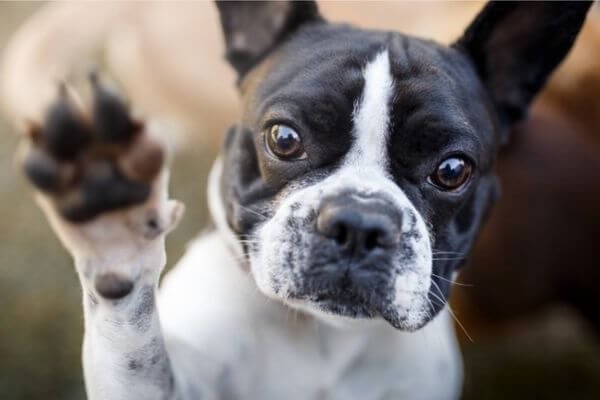 There are different ways you can exercise your dog and help them stay fit and energetic for an extended period of its life.
The best and the strangest part is that dog exercise is addictive; You will never even realize it when you walk every day with your dog or swim with your dog.
Research says that people who exercise along with their dogs are more energetic and enthusiastic than those who spend their time alone exercising in a park or the Gym.
Your dog's safety is the most critical aspect while exercising; take care of it. Which exercise do you love to perform along with your dog?
Are you looking for Pet Care Services in Delhi NCR, Then download Monkoodog PetCare App.