We all know that dogs rarely hate water and they often tend to be excellent swimmers. The water rescue mission team often includes retrievers for assistance. With a history of millions of lives saved in the hands of dogs, it is expected that they often can swim through some of the toughest scenarios very confidently.
However for one family, the expectation turned up to be completely wrong. Over the weekend of 24th May, Macarena Macedo and her husband were happily playing with their 9 yrs old Golden Retriever Maya along the Lynn Canyon Creek of Vancouver when things turned for the worse.
Maya went to fetch a stick when she accidentally slipped through the water and was swept away. The gushing water drops down into a waterfall a few meters from where they were playing, so it was known that she would definitely fall through the waterfall.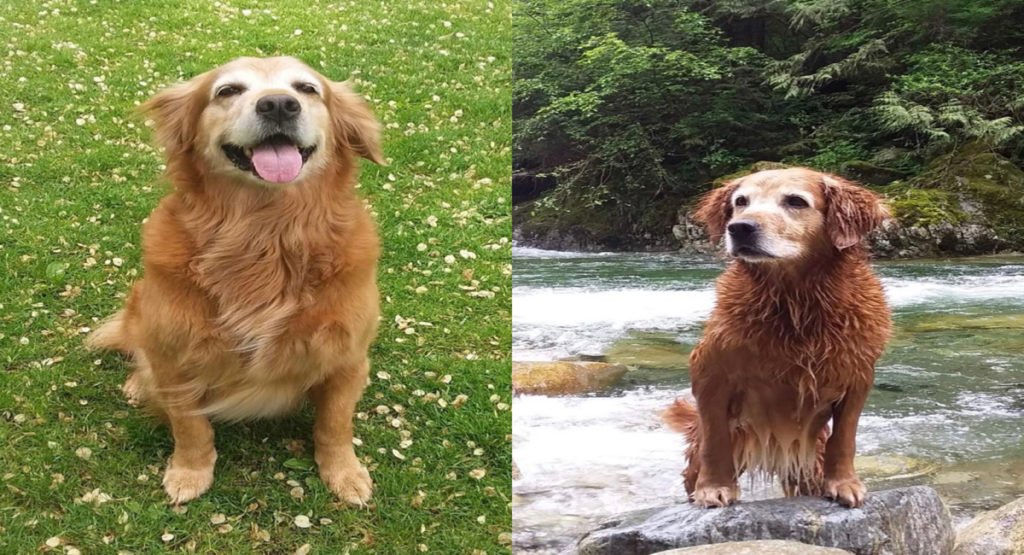 She was said to be playing with the stick on the nearby suspension bridge when Macarena decided to call Maya over nearby. As Maya was already microchipped and had a record for being an excellent swimmer, the Macedo family expected to find Maya within a few miles of the waterfall. However, when they could not find her, a search and rescue operation was called in from the District of North Vancouver Fire Rescue.
After a prolonged search of over 24 hrs, the team could not find any trace of the do. As a final effort, the District of North Vancouver Firefighters association decided to post an official photograph of the dog on their social media page to inform hikers and other rescue operators about Maya.
Firefighters are currently conducting a high angle rope rescue in Lynn Canyon. #NorthVan @GlobalBC @CTVVancouver pic.twitter.com/D0mKSCRMmZ

— DistNorthVanFF's (@DNorthVanFire) May 24, 2020
The DNV Fire rescue team also has asked people to call 604-543-6700 to report any sightings of Maya. According to Macarena, Maya is extremely strong and healthy. Surviving through the wilderness is something Maya is well capable of. That's why Macarena is not willing to consider that anything wrong can happen to her beloved daughter as she endearingly calls Maya.