Dogs are in fact our best companions for life. They feel for us, they understand us and they will prevent us from many unexpected things. They will support us in many situations. In this blog, we inform you about the top 10 Safeguard Your Dogs.
Now, it is your time to take care of your dog from entering any harmful situations. You need to take care of them just like you care for your children because even pets are part of our life and can be treated as a family member.
It will not be possible to keep an eye on your pet every time, which may lead to some accidents by which your pet may get harmed. You can't prevent them from everything they do or you can't stop them from the danger that they going to experience. But by following specific safety tips you can reduce the possibility of risks that may happen accidentally.
Being a dog owner it is your utmost responsibility to take good care of them. You need to protect them from dangers around, need to save them from being infected and injured, prevent them from dog bites, etc.
Do you own a pet? Then surely he will be your best friend, right?
As a pet owner, you will be looking for something that keeps your dog safe and away from any danger.
In the following article, I will be going to mention some of the preventive measures to safeguard your canine friend.
Here are the top 10 tips to save your pets from danger, which leads you to have a better, happy, healthy and long life together with your best friend.
Are you looking for Pet Care Services in Delhi NCR, Then download Monkoodog PetCare App.
So, let's see what are the safety measures.
Safety Tip # 1. Keep Your Dog Tied Up When You Are At A Public Place
It is always essential to keep your dog tied up while you go for a walk in public places even though he/she is well-trained or well-mannered.
It is not because he can escape from you or he may get lost, but it is good for people or other animals who may be afraid of dogs to keep a distance and, it is obvious that dogs get distracted by some of the unexpected noises or activities and run towards the place that may cause chaos.
Sometimes, out of curiosity, your dog may run away to the street to look at what is happening and may fall prey to the rushing car. If you tie up your pet, you can have total control over him and secure him from accidents.
Safety Tip # 2. Never Let Your Dog Walk Away Alone
It is your responsibility to take care of your dog like your own baby. Don't let it walk in the street without you, because there may be some unnoticed circumstances will appear.
There may be chances of accidents if they go out of your house for a walk without you or your sight.
Some people may not like any unknown dogs roaming in front of their garden or home. So they may harm your dog.
It may be certain that dogs will fight with each other and get harmed by some other dogs.
You need to accompany him when he wants to have a walk and also give it a comfortable feeling while walking.
Safety Tip # 3. Train Your Dogs To Obey Some of The Basic Commands And Teach Him To Be Obedient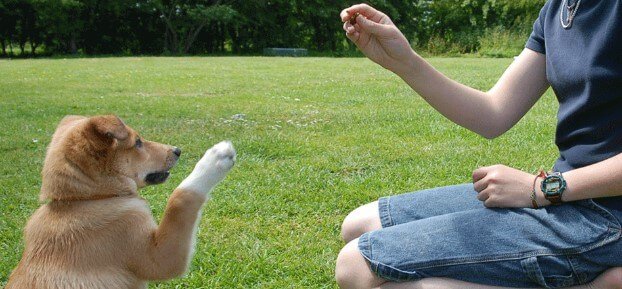 We teach our little ones some basic commands to save them from mishaps like stopping them to run towards a speedy car or bike and putting some uncasual things in their mouth. Aren't We?
Likewise, it is of utmost importance to train your dogs to follow some of the basic cues like stop, move, run, go, sit, don't rush, etc.
When you take him to a park or to the vet clinic, there may be certain dangers around and your dog may not be smart enough to sense the danger in front of him.
The vehicles, the open well, etc, make your dog fall into a trap from which he can't get escaped. Sometimes, he may even get bites from other dogs, which will affect his health.
For this reason, you need to train your dog to understand some of the basic commands and obey them.
Safety Tip # 4. Always Keep In Mind That Not All The Foods Will Be Good And Healthier For Your Beloved Dog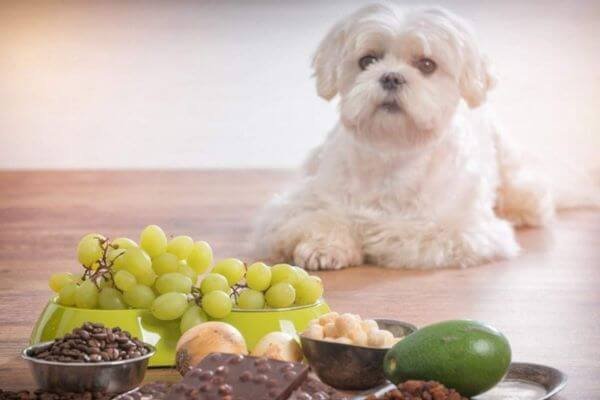 As we treat our pet as a family member, we began to feed him with all the food that we eat without knowing that some of the foods are hazardous for our beloved pet. It may harm his health and be toxic to his body.
You must know which foods will affect his health or which are toxic to his body. You also need to understand which food suits him.
Some toxic food may be chocolates, sweets, avocados, onions, garlic, grapes, raisins, raw eggs and other foods that have caffeine in them.
Some of the pet brands take this opportunity and they provide food for your furry friend.
Safety Tip # 5. Always Keep A Check On Your Dog's Toys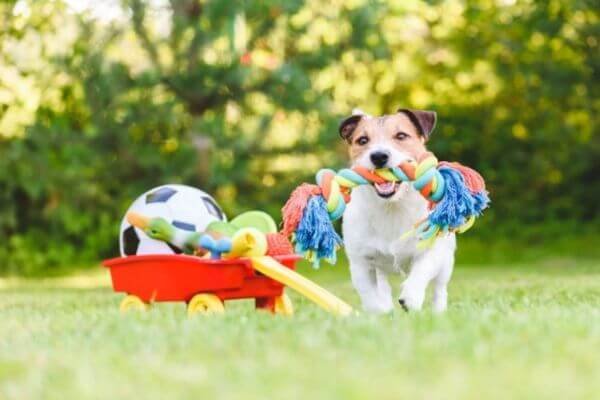 Being an owner and caretaker of your pet, have you ever checked the condition of your pet's toys? Have you ever noticed that your dog may be playing with a broken toy, that may injure him?
Remember to have a regular check on your pet's favourite toys and please do notice their condition of them, and replace it if it has become older or if there is any wear and tear as it may cause a choking hazard for your pet.
Are you looking for Pet Care Services in Delhi NCR, Then download Monkoodog PetCare App.
Safety Tip # 6. Take Your Pet To The Dentist For Regular Oral And Dental Checkups!!
You will be visiting your dentist regularly for your dental checkup and oral care. But have you ever taken your dog to the dentist? If not, make it a routine to take him to a dental checkup on a regular basis.
You may be wondering why your pet needs to be taken to the dentist. When you suffer from dental pain, bleeding gums or any oral or dental issues you will consult a dentist for a remedy.
Your dog will also likely suffer from gum diseases, toothache, tooth loss, etc. Brushing the teeth and oral cleaning regularly will make your dog's teeth stronger and healthier.
You can take your pet to the vet to have a regular dental checkup, dental cleaning and oral cleaning. Sometimes, you can also brush the teeth of your dog, and rinse its mouth with water to take its dental care.
You can consult your vet for getting guidance related to brushing techniques for your dog and also for good dental care.
Safety Tip # 7. Keep Your Pet Mentally and Physically Fit And Healthy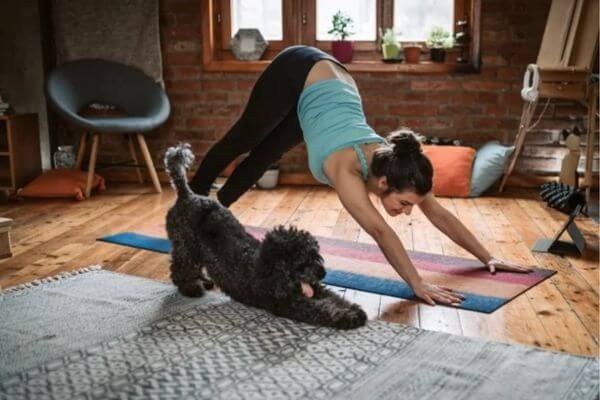 Your dog too needs physical and mental fitness to combat diseases and stay healthy and fit. It also needs some extra exercise!
You can play with your pet in the park, take it for a walk, teach it to swim, make it run, etc. will help your pup to be in shape.
But at the same time, it also needs mental stimulation which not only makes the dog's brain sharp but also allows it to develop and reinforce a human-pet relationship.
You can train your dog some fun exercises rather than boring regular exercises. Teach him some tricks and commands, and let the exercises will be combined with some plays.
Safety Tip # 8. Keep Your Pet Safe With GPS Tracker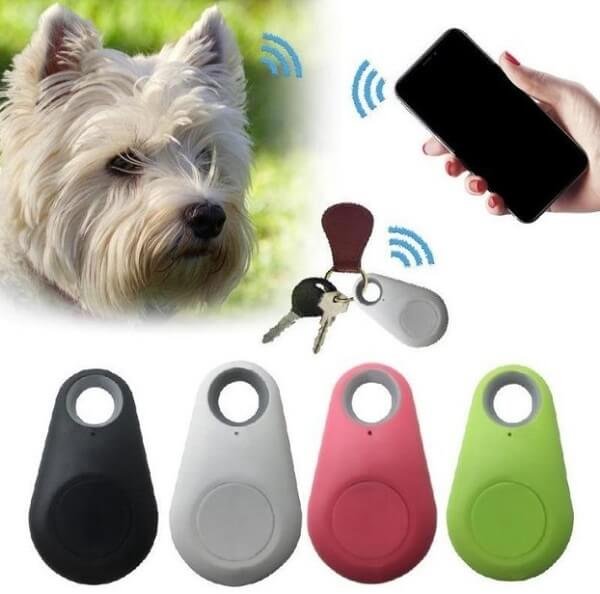 It happens sometimes that dogs will be lost somehow and only 20% of the lost dogs may come back to the owners. With Tractive GPS Tracker you can now find your lost dog easily let how much far it may be.
You can find it anytime, anywhere and based on the current location you can easily track him through your smartphone. You can get back to your furry friend soon.
To know more about Tractive GPS Tracker, give the following link a try.
Safety Tip # 9. Throw All The Dangerous And Chewable Items Away From Your Pet
Dogs being naughty sometimes try to play with certain things like wires, glue, twigs, etc. But if they try to put such things in his mouth it will be dangerous for him. Keep such things away from reach.
He may not be showing interest in playing with such items when you are in front of him, but when you are not around may try to find them.
So keeping such things out of reach will eventually stop him to seek them and won't trying to chew them again.
Safety Tip # 10. Prepare A First Aid Kit For Your Lovely Pet And Let It Be At Your Reach
Keeping a first aid kit at home is a priority for every dog owner and you can carry it with you when you are out for a holiday with your dog.
Let your safety kit consist of gauze, band-aid, medical tape, antiseptics, hydrogen peroxide, thermometer, medical records and the contact details of the vet, nearby pet clinics, etc.
Conclusion:
If you want your dog healthy and safe, follow the above-mentioned safeguards. Be happy with him all the time, show him love and care, play with him, and also prevent him from any dangers.
Along with the above-mentioned tips, you need to prevent them from dog bites, prevent him from dog fights, summer safety, winter safety, water safety, etc.
Make time for your pet, go around with him, and play with him. Stay safe and keep your dog too safe.
Are you looking for Pet Care Services in Delhi NCR, Then download Monkoodog PetCare App.