Executing a mission in the aftermath of Hurricane Ida, an emergency disaster team from D.C. the Humane Rescue Alliance, headed to New Orleans this week and rescued a dog trapped underneath a collapsed Debris.
The HRA team was assigned to respond to animal control-related calls, in order to allow the local staff a complete focus on their shelter's influx of pets displaced by the storm. It was during this duty, that the HRA team received a report from a concerned neighbor who flagged them down and alerted them to a dog trapped beneath a collapsed shed in New Orleans. The neighbor further informed that there was no sign of the dog's owner.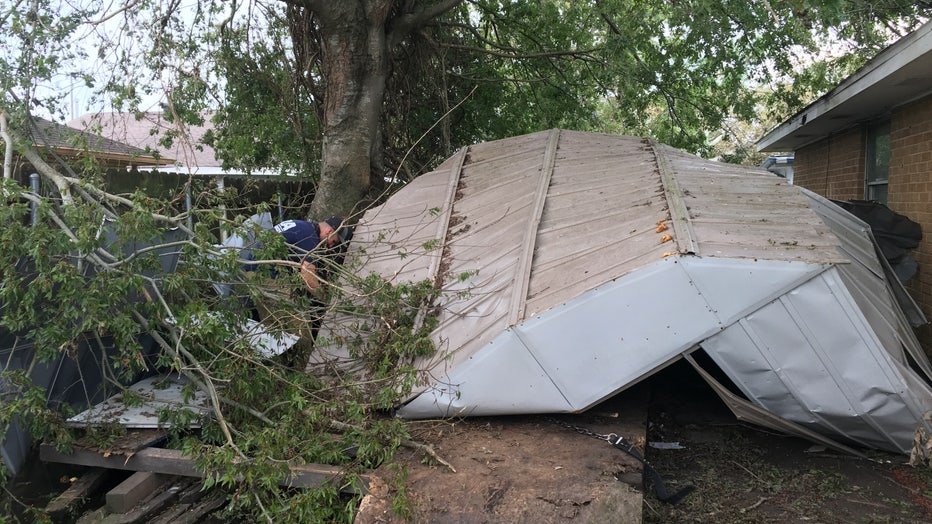 The team immediately rushed to the flagged location and found a scared dog tangled under the debris and chained inside the shed.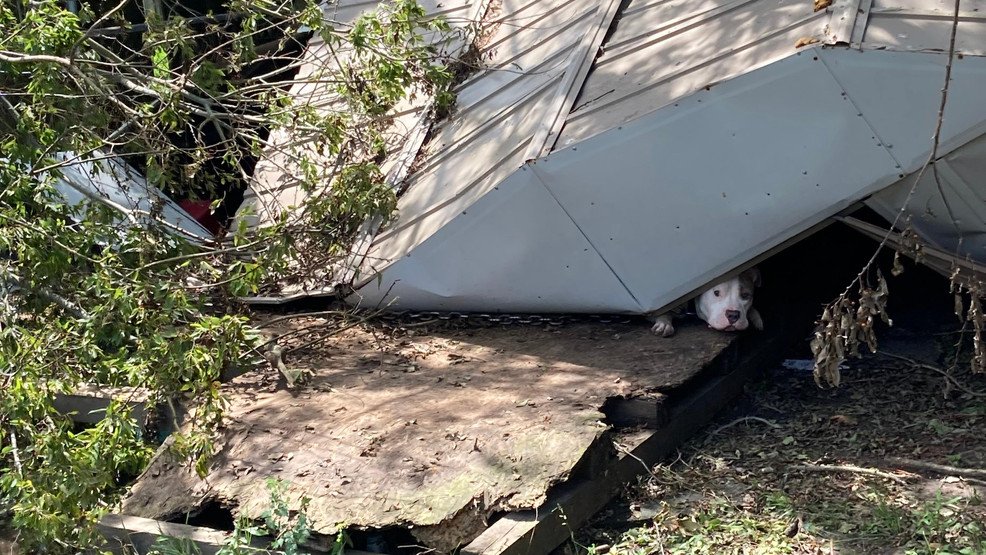 According to the reports when the HRA team approached the destroyed shed, they saw a furry head poking its way, tangled in the debris. And as they got closer to the shed the barking of the canine grew louder. The little canine nicknamed "Bubbles" by a young neighbor was found chained and pinned inside the destroyed shed. The Humane Rescue Alliance carefully lifted the shed enough to pull out and rescue the dog.
Also See: The Secret of Ridding Your Dog of Itchy and Irritated Skin
Supposedly, the dog was trapped beneath the debris, terrified in the sweltering heat with no food or water, right after the storm hit on Sunday.
The rescued dog was not injured. And Once freed from the shed, the adorable canine was extremely sweet and friendly, almost immediately becoming affectionate toward its rescuers.
As of now, the dog is being cared for at the Louisiana SPCA,  a nonprofit animal advocacy organization, where he could cool down while staff attempted to track down his owners.
Note:
Do you have a story tip? E-mail: woof@monkoodog.com
The perfect app for pet lovers is right here – presenting the power-packed Monkoodog application. Brought to you by Stepett Technologies, this app flaunts a host of features that make grooming and maintaining your dog's health and appearance easy breezy. This application provides 360-degree dog-related services that include finding the nearest pets up for adoption in your location to providing informative news bits about dogs across the world. You can also lookup essential pet-care services such as dog's health records, vaccinations, your dog's every day. And you can also look for Pet Service providers, dog parks, dog trainers, or beaches, learning about your pet, and much more! Here is the best Dog Monitor app for Android!
Also See: Top 10 Hybrid Breeds – Gorgeous Cross-Breed You Won't Believe