We all love the four-legged furball canine companions. They are a great companion and loyal protector. However having them as a family also involves a lot of drools, pet hair, and unwanted dirt and stains.
There have been a lot of exclusive pet vacuums and cleaning products available but most of them have not been able to garner much attention as something worth talking about. However, a new simple product seems to have become the favorite accessory for all the pet owners to have.
FURemover Broom has been taking the internet with a storm and definitely for all the right reasons. Vacuums and repeated mopping seems to be the thing of yesterday since this simple and easy to use mechanical cleaning device was introduced.
Interestingly enough, the FURemover broom has been in the online market for quite some time. However, it only came into limelight after a massive number of positive reviews it began to garner post the pandemic lockdown.
Believed to be more effective in catching fine dog hairs that generic brooms and Vaccum cleaners miss, this rubber bristle broom seems to work fine on any given surface. In addition to hair and skin particles, the broom has also been a great cleaning alternative for spills, dirt, and other unwanted particles, your pet is known to drop all over the house. The rubber bristles can be changed with a rubber squeegee for this purpose.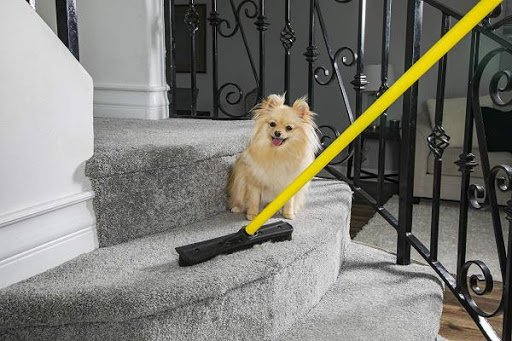 This multipurpose cleaning tool designed for pet owners seems to be selling like hot cake and has already garnered over 20,000 positive rated reviews on Amazon's online shopping portal and over 5,000-5-star ratings. Priced at 16$ a piece, this one-time investment seems to be one of the most sorts after pet cleaning products for the next few seasons.
Also See: The Most Trendy And Cool Dog Collars