Carson Williams, a 17-year-old high school junior, dedicated three years to raising and training a guide dog for the blind. Training guide dogs is a lengthy process that requires a lot of commitment from adults, and it's remarkable Williams took it up in his teenage years. His parents are very proud of all the hard work he's put in.
Williams got involved in the Guide Dogs for the Blind program in his school. He had not raised a puppy before.
To qualify for the program, he had to read a book on the subject, attend four months of guide dog training, and attend other dog graduations only after all of that was he finally able to get his guide puppy to train.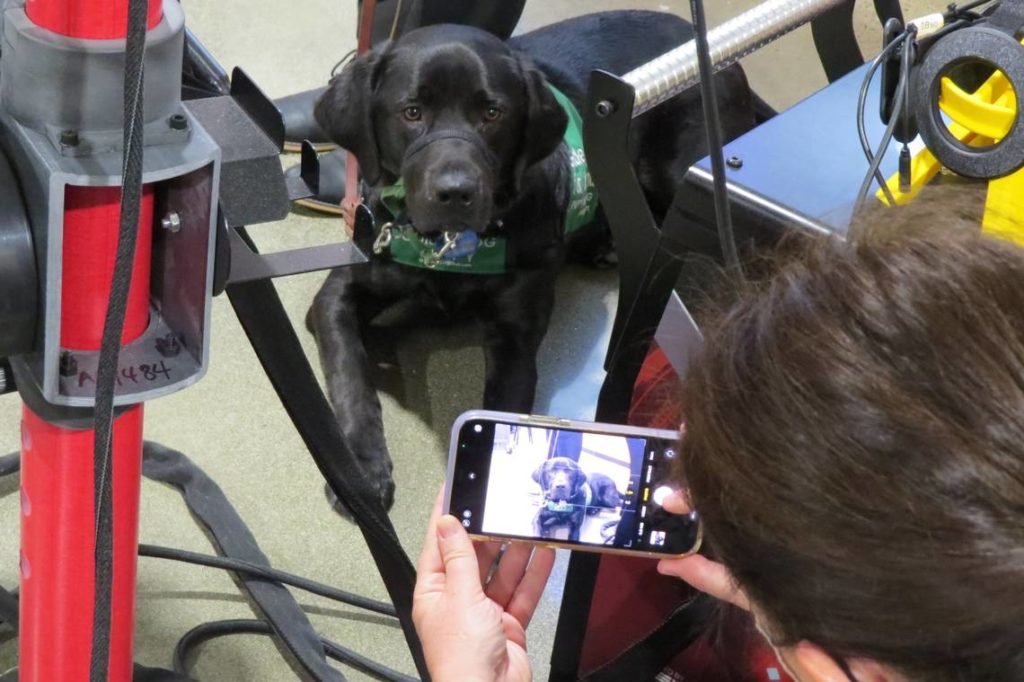 Out of the 3-year commitment, William's job was to give his puppy, Chili, the basic puppy training and groom him to become a good seeing-eye dog. This training took place for a year and a half. A lot of time and dedication have been devoted to training Chili to get to the level of being an approved seeing-eye dog. If Chili passes, he will become a guide dog for the blind for 2 to 8 years before retiring. Williams also has a chance to get Chili back after he retires.
Williams will be handing over the leash of Chili on Sunday, and it will mark the end of a journey for the teen. He has spent every day working with Chili for the last year and a half. Now Chili, a black Labrador Retriever, will head to the final stage of his training.
Williams says that he will miss Chili, but he's glad that Chili will go to a great owner who loves him and takes care of him. He had always loved animals, and even though his family had dogs, he had never raised a puppy. His mother came across the program and was familiar with it since her sister had raised her guide dog. She then suggested it to Williams as a fun thing he could do. She feels it's now one of the best decisions they have made.
Even though Williams' efforts will allow someone to have a good guide dog and lead a better life, he does not think he will participate in the program again. Williams now wants to be able to keep the next puppy that he raises.
Also Read:- 3-Legged Senior Dog Saves Owner's Life
Get your Personal Pet Care Assistant Now! Available on