Since the global pandemic of 2020 began, life on planet Earth seems to have completely transformed into a never seen before scenario. A dystopian world that was only imaginable in fictional stories and movies became a real-world occurrence.
The global lockdown to control the virulent outbreak allowed wild animals to roam on busy city streets unhindered and uninterrupted. From crocodiles to leopards and deers and bison, rare animals and birds were often spotted roaming around freely.
As the phase-wise unlock continues worldwide, the celebratory functions and events worldwide are still not happening. One of the biggest celebrations in America is Halloween and this year the celebration was not supposed to happen. However, things took an interesting turn and the Halloween celebration in America for the year 2020 became a global sensation.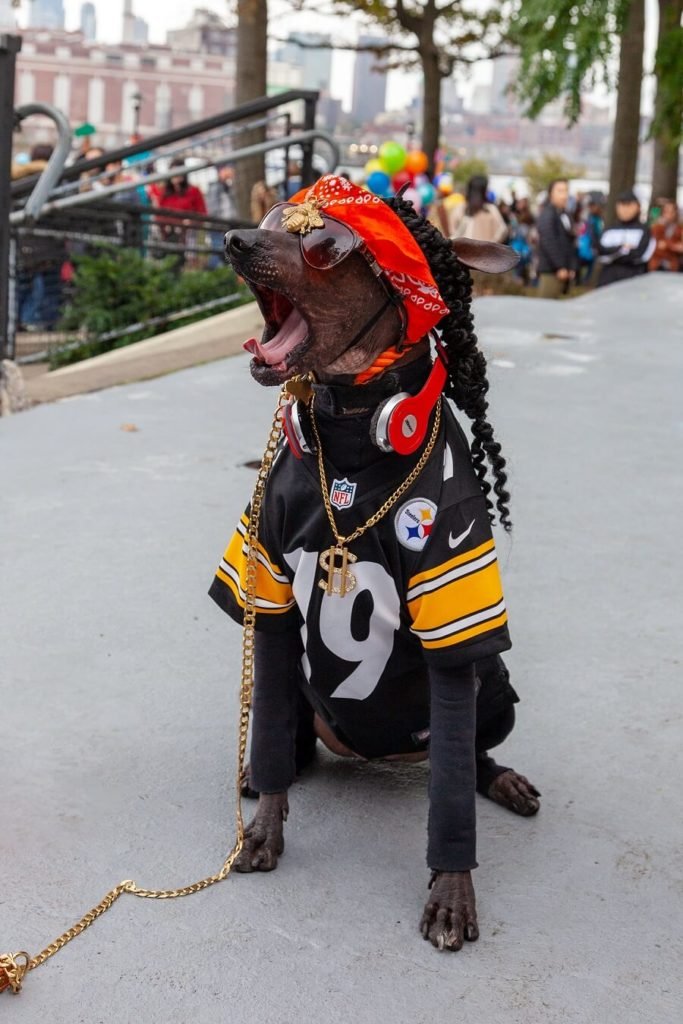 Days after President Trump taunted the citizens of NY by saying that New York is dead, the Tompkins Halloween Dog Parade happened and netizens can't stop raving about it. Organized in a very unique manner, the entire parade was attended by thousands of people from all over the world virtually on the 24th of October, 2020 evening.
A very grand Halloween celebration that occurs on the last weekend of October each year sees over thousands of dogs and the dog owners parading through the streets of New York in costumes from every possible film, cartoons, and series.
This year, there wasn't much change in the actual format of the parade except the fact that it was organized keeping in mind the social distancing and safety norms. Rather than parading on the streets, participants from all over the United States of America were asked to send in online portfolios of the owners and their pets in their theme costumes designed for the Parade.
A select few hundred were invited to a secret location while the rest of the entries were all included in a video montage. The entire event was broadcasted via social media and included mixed documentation of the live footage from the parade and the recorded montages of the other participants who had sent in their entries via online submissions.
Though the best-dressed pooch of 2020 will be declared later this week on Halloween, animal lovers from all over the world cannot stop gushing about how well the entire event was organized and hosted. Candy Pilar Godoy, a fellow pet owner and vlogger who is known for her travel stories with her pet pooch hosted the online event giving it more fun and enjoyable vibe.
From Harry Potter to Darth Vader and Baby Yoda, there was no costume that was boring or ordinary in this year's Parade. What made it more special is the fact that this event proved once again that despite adversities all around, humans can adjust and still find happiness amidst it all.
Also See: Karishma Tanna Surprises Her Cute Little Dog-'Koko' With A Yummy Cake