Life with a dog is never boring. They are fun, they are loving and they are definitely great at playing any game, especially one that involves a ball. With the gloomy surrounding and global crisis we definitely need a dose of hearty laughter once in a while.
https://www.instagram.com/p/B-m7_70FoEy/
Credits: kiara the volley dog
Kiara is one of those rare dogs who is spreading a smile in the face of numerous anxious people with her extremely cute antics. A dog that loves playing and goofing around with balls, has unknowingly become an expert volleyball handler.
Her absolute devotion to the game has earned her a place in the Norwegian beach volleyball team. Chasing a ball is an instinctive knowledge in a dog, however, expertly handling the ball during a two on two volleyball match is definitely not a normal dog's capability.
https://www.instagram.com/p/B-jnF7yFjdH/
An expert in handling the volleyball perfectly to help win a game, this is not Kiara's first rodeo. There was another video posted a few weeks back of Kiara handling the Volleyball like a pro amidst all the players in the field.
 24 years old Mathias, who is the proud owner of the adorable black pooch said that he never trained her to play volleyball. In fact, seeing Kiara's expertise in the field has Mathias wondering when and how he learned the game so well.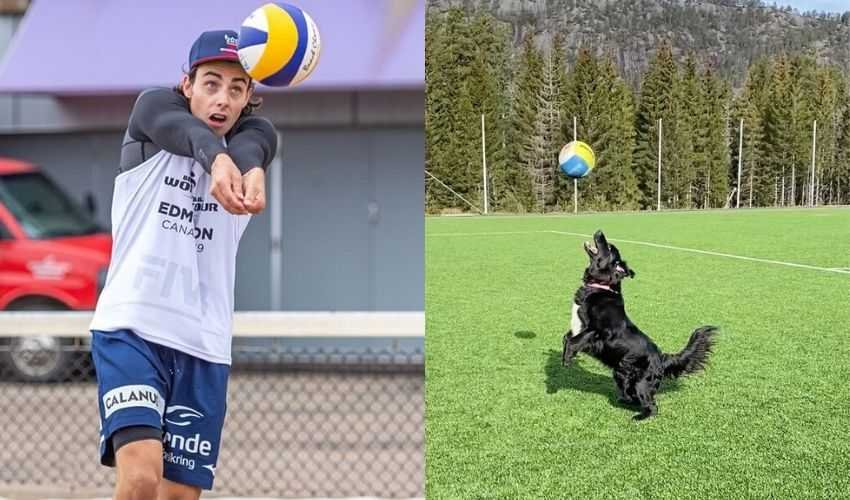 With over 190 posts and around 24 thousand followers on Twitter alone, Kiara is definitely one of the superstar dogs of this season. In fact, you can check out Kiara's latest viral yet hilarious video of playing volleyball at @kiarathevolleydog 
Olympics are yet to allow animals in any game, however in case the Olympic 2021 Committee decides to include dogs, then the Volleyball gold medal for men and women is definitely going to the Norwegian Beach Volleyball team.